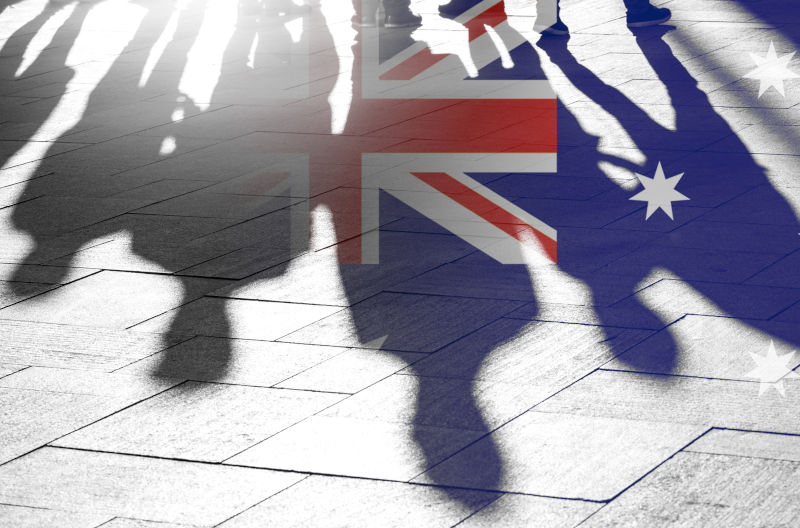 Hannah Dickinson, an asylum lawyer from the Asylum Seeker Rights Centre, is reported in The Canberra Times to "have rubbished suggestions people are seizing on huge backlogs of asylum applications to lodge bogus claims for protection".
Yet in the same article, the Refugee Council of Australia (RCOA) is reported to have said asylum "backlogs (have) facilitated spurious applications for protection from people who could reside in the country for years because of protracted processes".
Both cannot be right!
The RCOA is now calling for an amnesty for around 30,000 refused asylum seekers, the vast majority of whom arrived by air as part of the biggest labour trafficking scam in our history (note the legacy boat arrivals who came to Australia from 2008 to 2013 are largely separate to this). This 30,000 is the same group for whom former Agriculture Minister David Littleproud also called for an amnesty but was rebuffed by former Attorney-General Michaelia Cash.
But the 30,000 for whom the RCOA is seeking an amnesty ignores the over 65,000 other asylum applications currently in the system and an escalating asylum application rate currently of over 1,600 per month. The current primary refusal rate is around 90 percent.
Will the RCOA call for that group of asylum seekers, when more large number are again refused, to be granted a new amnesty? An efficient asylum system cannot operate on the basis of rolling amnesties. That would make our asylum system, and indeed our whole visa system, a farce.
It would turbo charge cynicism in the community about asylum seekers, including successful asylum seekers as well as for offshore humanitarian entrants. That is in no one's interest.
To put the current situation into context, it should be noted that prior to 2014 we received between 100-300 asylum applications per month from people who had arrived by air. The primary refusal rate for these applicants was comparatively low at around 5 percent to 20 percent. In other words, since the 2014 labour trafficking scam, refusal rates have inevitably been turned on their heads, leading to a massive increase in the backlog and processing times, including at the Administrative Appeals Tribunal (AAT).
Prior to 2014, a reasonable portion of the smaller group of refused asylum seekers were removed once they were located and detained for a relatively short period.
From 2014, there was a very rapid escalation in asylum applications, initially from Malaysian nationals, followed by a similar surge in asylum applications from Chinese nationals. The primary refusal rate for these applications was well above 95 percent and in many months 100 percent. This was a labour trafficking scam abusing the asylum system of a size Australia had never before experienced although it has been common in North America and Europe for decades.
Asylum applications by people arriving by air surged to over 2,500 per month as more unscrupulous agents/lawyers/labour traffickers used the rapidly escalating backlog to ply their trade for a wider range of nationalities, including asylum seekers from Ireland and the UK.
The asylum backlog at the AAT grew from less than 5,000 in 2015 to over 38,000 currently and growing rapidly.
While the monthly asylum application rate at the primary level fell to as low as 600 per month when international borders were closed, the numbers are now rising rapidly and hit over 1,600 last November. Without targeted and well-designed policy action, this escalation will continue in 2023 and the number of asylum seekers living in the Australian community will continue to grow. These people mostly have no financial support and as many do not have work rights once their asylum applications have been refused. They must work illegally to survive, often in highly exploitative conditions.
The number being removed from Australia has fallen significantly to around 10 per month voluntarily and around one per month involuntarily. Australian Border Force simply does not have the resources to do any more. Unsuccessful asylum seekers arriving by air have not been a priority since the asylum system became overwhelmed from 2014.
Because the backlog is so large, we are now also seeing large numbers of asylum applications from Pacific Island nationals who have come to Australia under the Pacific Australia Labour Mobility (PALM) Scheme. This is predominantly farm workers running away from exploitative employers.
Since November 2019, there have been over 5,000 asylum claims from Pacific Island nationals, the vast majority of whom are being refused at both the primary level and at the AAT.
This is an archetypal 'wicked' policy problem. But trying to deny that it exists, as some lawyers/agents/advocates are doing, will fix nothing. And while additional funding will help, that will not be sufficient.