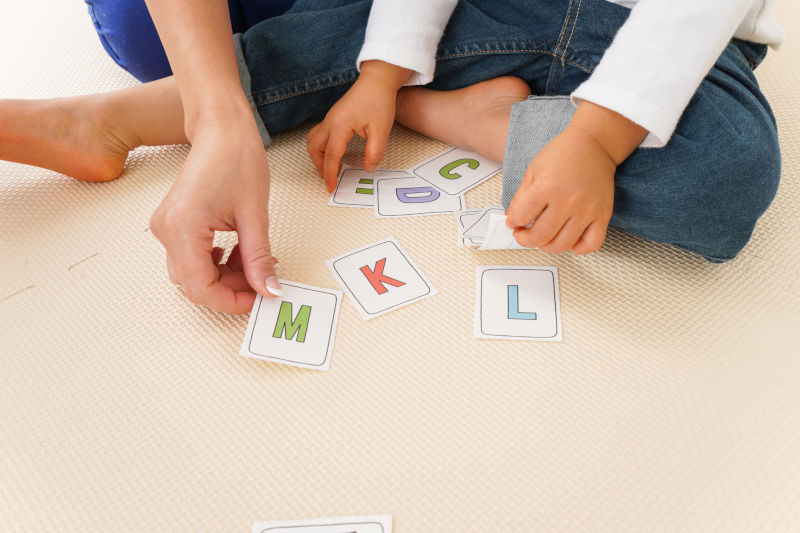 Increased availability of high quality and affordable early childhood education is central to the Albanese Government's strategy to increase labour force participation rates, particularly participation of women.
Both the NSW and Victorian Governments have announced major reforms to early childhood education that will require a massive increase in the number of early childhood teachers.
The biggest challenge for Victoria's $9 Billion early childhood reforms is a shortage of qualified teachers.
The same is true for the NSW early childhood reforms launched by Premier Perrottet earlier this year.
Part of the recent Jobs Summit outcome was to "develop a whole-of-government Early Years Strategy". To this end, "the Government and states and territories will identify priority areas where government can collaborate to support better outcomes across the early childhood education and care (ECEC) system, with a particular focus on workforce shortages."
Victoria University says early childhood teachers are leaving the profession in droves. Part of the problem is undoubtedly low pay and poor conditions.
Childcare centres are being forced to operate without the number of required early childhood teachers.
The shortages are a massive brake on the reforms announced by the Commonwealth and states.
Despite significant new money to train more early childhood teachers, Australia will still need to attract early childhood teachers from overseas. The demand is too big to be met entirely through training Australians.
Yet little has been done to attract the early childhood teachers the reforms will need, particularly in terms of our international education arrangements.
Ruby's Dilemma
Ruby (not real name) completed her accounting degree from a prestigious Indian university before coming to Australia where she completed a two-year Master's degree in business administration from Swinburne University.
As accounting/finance graduates were at the time unwanted by Australia's immigration system, and Ruby had a long-standing interest in teaching, she decided to undertake a one-year Graduate Diploma in Early Childhood Education from RMIT University.
She paid full fees to undertake these Australian courses at a cost of well over $50,000.
But having completed her course in early childhood teaching, Ruby still cannot work as an early childhood teacher. She remains on a temporary visa working as an assistant at a long day childcare centre, unable to use the full range of her skills, secure a salary increase or be nominated by the State Government for a permanent resident visa.
There are thousands of overseas students in Ruby's situation currently in Australia.
Given our massive shortage of early childhood teachers, how could students such as Ruby find themselves in such a precarious situation after three years of successful study in Australia at high quality institutions?
Part of the problem is the opaque nature of the pathways and guidance we provide to overseas students.
For example, the 'Genuine Temporary Entry' (GTE) requirement enables visa decision-makers to refuse a student visa application if they suspect an applicant is considering migrating to Australia once they have completed their Australian qualifications.
This means Australian universities and education agents cannot provide clear guidance to overseas students on the best courses to undertake to both enable students to migrate and meet Australia's long-term skill needs. The GTE requirement is one of the silliest regulations ever introduced into the migration regulations.
But a major part of the problem for early childhood teachers are the skills recognition requirements.
The Australian Institute for Teaching and Scholl Leadership (AITSL) determines who from overseas can be recognised as a teacher in Australia. Its requirement for overseas students to be recognised as an early childhood teacher is to have undertaken four years of study in Australia, including completion of a one-year qualification in early childhood teaching.
If a student has not completed four years study in Australia, they must meet AITSL's English language requirement by passing a designated English language test to the requisite level.
It is here that AITSL's requirements are out of step with most other skills recognition bodies.
Firstly, AITSL does not recognise the same range of tests that the Department of Home Affairs (DHA) and almost every other skills recognition body use. No reason for this is provided on the AITSL website yet this is a major bottleneck in the path to skills recognition of teachers.
AITSL itself has said Australia's teacher shortage will get worse as our population ages.
Skill Recognition
Secondly, AITSL requires applicants to meet a much higher level of English at IELTS (Academic version) Level 8 (out of 9) for Listening and Speaking and IELTS Level 7 for writing and reading.
By comparison, doctors and nurses are required to achieve IELTS Level 7 for all four parts of the test. They are allowed to choose tests of their choice as long as these are recognised by DHA.
IELTS 7 is described as a 'good user who generally handles complex language well and understands detailed reasoning'.
Why an early childhood teacher would require a higher level of listening and speaking skills than a doctor or nurse is also not clear.
Ruby has to date sat the IELTS test six times achieving IELTS 7 for all four parts but not IELTS 8 for speaking and listening.
One applicant has sat the test 14 times. When they did achieve IELTS 8 for speaking and listening, they only achieved IELTS 6 for writing and thus failed the test.
No one suggests skills recognition bodies should reduce their requirements and undermine standards.
But when skills recognition bodies are significantly out of step with others, they should be required to review and explain their requirements.