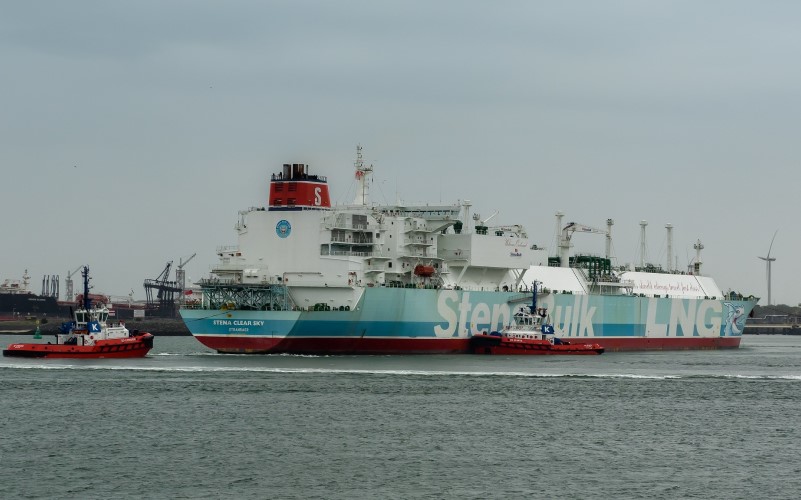 What a relief to know that the US has our back in our trade dispute with China! First it was agricultural products, Now LNG.
Our great "mate" is stealing our lunch again. The Chinese and Americans must be both laughing at us.
The front page of yesterday's Global Times in China carried the following story:
"China, US ink largest long-term LNG deal, in clear progress for phase 1 deal"
By GT staff reporters
China's state-owned oil giant Sinopec Corp signed a contract on Thursday with the US' Venture Global LNG to buy 4 million tons of liquefied natural gas (LNG) annually for 20 years, the largest long-term LNG deal ever signed between China and the US.
The move clearly shows that the phase one trade agreement between China and the US, which covers China's increased purchase of US energy products, are moving forward, Chinese analysts said, while calling on the US to create a more favorable environment — both from the political and supply perspectives — for bilateral trade to further expand.
According to a statement Sinopec sent to the Global Times on Thursday, the LNG will be supplied from Venture Global's plant in Plaquemines in the US state of Louisiana. In addition, Unipec, the trading arm of Sinopec, purchased a total of 3.8 million tons of LNG resources from the Venture Global's Calcasieu Pass project.
The LNG deal reflects the consensus of the two companies to help the global energy transition, and is of great significance for advancing the realization of China's goal of cutting carbon emissions, Ma Yongsheng, president of Sinopec, said in the statement.
"The deal will surely be included in the calculations of the phase one trade deal, and is a solid demonstration indicating China is carrying out its promises," Gao Lingyun, an expert at the Chinese Academy of Social Sciences in Beijing who closely follows China-US trade talks, told the Global Times on Thursday.
Under the phase one deal, China is to increase energy imports from the US, including LNG, crude oil, refined products and coal, by $52.4 billion over two years on top of the 2017 baseline.
"The huge deal also comes as China's demand for clean energy such as LNG is increasing amid China's shift from fossil fuel to green energy," Gao said.
Gao further noted that bilateral trade talks have been consistently going on for a long time, but whether the pace will be accelerated depends on US supply and shipping capabilities. "Discussions about other products, apart from LNG, are also ongoing," Gao said.
The massive LNG deal on Thursday could also pave the way for the two countries to resolve other thorny trade issues, including the US' removal of tariffs on Chinese products, analysts said.
US officials have indicated that they could consider removing tariffs, but said that such a move needs to be reciprocal and the phase one deal needs to be carried out. Chinese officials have also repeatedly called for the removal of the tariffs.
With China-US LNG deal signed on Thursday, industry observers also cautioned that as China's LNG trade with the US increases, Australia, a main LNG supplier for China, will stand to be the biggest loser.
Jin Lei, an associate professor at the Beijing-based China University of Petroleum, predicted that as a side effect of the China-US LNG deal, Australia's market share in China will shrink, at least for the short term.
The big-ticket item underlines China's short-term need but this more importantly is a long-term contract that helps reshape China's energy imports mix, given the frayed ties between China and Australia, Jin told the Global Times on Thursday.
According to statistics from Chinese customs, China imported 5.4 million tons of LNG from the US from January to August this year, skyrocketing 375 per cent compared with the same period in 2020.
By comparison, China bought 20.5 million tons of LNG from Australia in the first eight months, similar to the level of 19.1 million tons last year.
Unless diplomatic ties improve, LNG imports from Australia will surely decline, as predictability and trust have both sustained a negative impact for both the government and private sectors, analysts said.