Drug policy has fallen into a deep rut in Australia: a growing consensus recognises that current arrangements have failed abjectly while governments and oppositions are unwilling to support significant reform. In NSW this past week, Cabinet was deeply divided about how to respond to a strong report recommending some modest reform.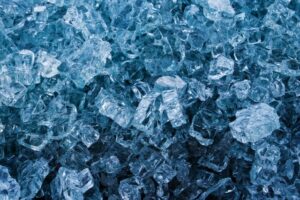 By general consensus, crystalline methamphetamine, commonly known as 'Ice', has caused great anxiety in communities in NSW and elsewhere in Australia. In November 2018, the Berejiklian government arranged a Special Commission of Inquiry into the Drug 'Ice', appointing Dan Howard, a retired senior judge, to head the review. Howard assembled an impressive team and set to work.
Howard wisely sought and obtained extensions in time to report and scope. The comprehensive and thoughtful report, handed to the NSW government in January 2020, included 109 recommendations. Five recommendations, which had all been proposed previously, were rejected almost immediately. These recommendations proposed the establishment of more medically supervised injecting centres, needle syringe programs in prison, a reduction in the use of drug detection dogs, and two recommendations regarding substance testing (pill testing).
On 2 December, the NSW Greens and Channel 7 were leaked information about a deep split in NSW Cabinet over the preparation of an official response to the Inquiry scheduled for release on 14 December. Deputy Premier John Barilaro and Police Minister David Elliot then came out campaigning strongly against possible changes in drug policy. The leak was interpreted as either a way of testing public opinion or else the beginning of a campaign to undermine the case for any possible policy change.
What has emerged so far is support by the Premier and the Attorney General for an infringement notice being issued to anyone found in possession of small quantities of any illicit drug. This could occur up to a maximum of three times. On any fourth or subsequent occasion, criminal proceedings would result. Even this was too much to tolerate for opponents within Cabinet.
So now the proposal is for these reforms to be restricted to young people. Decriminalisation and legalisation are for now considered officially unacceptable. NSW already has an infringement notice system for cannabis. All states apart from NSW and Queensland had stopped prosecuting persons found in possession of personal quantities of all illicit drugs some years ago.
The experts who gave evidence to the Inquiry came from diverse backgrounds including health, law, law enforcement, people who use drugs and families of people who use drugs. There was a strong consensus that current policy relying heavily on law enforcement has presided over an illicit drug market which for decades has grown steadily in size, types of drugs sold and the hazardousness of drugs sold. Not surprisingly, outcomes have also deteriorated substantially over time. There were 6 heroin overdose deaths in Australia in 1964. Now the number of drug overdose deaths in Australia per year is heading for 2,000.
Support for drug law reform has grown steadily in Australia in recent decades. The international perspective is changing much faster. This week the Commission on Narcotic Drugs, the major policy making body on drugs in the UN, decided on a 27: 25 vote to remove cannabis from Schedule IV, reserved for dangerous drugs like heroin. CND also acknowledged for the first time that cannabis has legitimate medicinal uses. In the US elections on 3 November, voters passed all of the eight ballot initiatives considered in 6 red and blue states. In Oregon, 58% supported a proposal to remove criminal sanctions on persons found in possession of personal quantities of all illicit drugs while also requiring the state government to increase funding and otherwise improve drug treatment.
Another proposal in Oregon, to allow medicinal use of psilocybin, was passed by a 56% majority. Biden and Harris promised, if elected, to reform federal laws on recreational cannabis. In 2019, the United Nations Chief Executives Board (CEB), comprising 31 heads of UN agencies with some responsibility for drug policy, endorsed the decriminalisation of drug possession for personal use and supported an international drug policy which would protect public health, respect human rights and encourage sustainable development.
The minimal nature of the reforms likely to be passed by NSW Cabinet are therefore well short of drug decriminalisation recommended by UN CEB. Reform opponents in Cabinet worried more about their perception of messages sent by drug law reform than the increasing numbers of deaths, growing social and economic costs and concerns about serious corruption.
Political pork barreling and money laundering in casinos are acknowledged as unfortunate and regretted but for young people enjoying drugs that older generations never knew, there is still zero tolerance, whatever the cost.