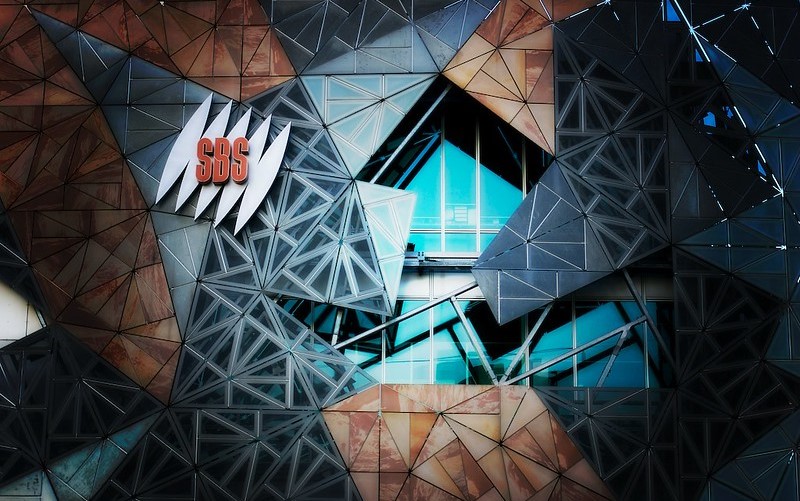 The Morrison government ignored the mandated independent appointment process to choose its own candidate who brings an aggressive pro-Israel agenda. 
The reputations of our national broadcasters rely on their independence. And yet independence appears to be the quality the Morrison government fears most — along with transparency. Independence means the political views of the governing party should not predominate, nor should entities with the ear of government interfere or intimidate those whose who duty it is to tell stories factually and truthfully.
The latest evidence of government side-stepping a mandated independent process was the recent appointment of Vic Alhadeff to the SBS board. The independent process is rigorous and demanding both for candidates and the panel. Why would candidates or panel members bother to follow rigorous referencing, CV writing, interviews and recommendations if it is all to be discarded? Communications Minister Paul Fletcher clearly thinks taking advice from an independent panel an unnecessary risk to agendas on his side of politics and appointed his own candidate.
The appointment of Alhadeff is not problematic simply because due process was not followed, but because of the agenda he is known to bring.
SBS is the broadcaster most relied upon to bring news and information about international affairs and about the lives of minority groups, especially those with diaspora communities in Australia. It is well known that the story hardest to tell is that of the plight of the Palestinians. Respected journalist John Lyons makes this clear in his books Balcony over Jerusalem and more recently Dateline Jerusalem: journalism's toughest assignment.
Lyons reports that it is hard because of the Israeli lobby, of which Mr Alhadeff is an aggressive member, invariably lodging complaints if a story being told, although factually accurate, casts Israel and its government in poor light. So oppressive has this tactic become that journalists and media outlets find it easier to avoid telling the story in the first place.
Lyons writes that the complaint process is not only oppressive but has become bizarre. He records that The Sydney Morning Herald crossword clue one day was "Holy Land". The answer was nine letters not six. The SMH was expected to offer a retraction and apologise!
It is hardly a coincidence that the government, through Senator Andrew Bragg, is initiating a Senate inquiry into the ABC's complaint process, saying the inquiry will be "stronger and better" than the ABC-initiated independent review.
In July, Alhadeff was part of a team who met the ABC seeking more sympathetic coverage of Israel. His lobbying team's press release following the meeting with the broadcaster was so inaccurate that the ABC issued its own press release as a rebuttal. A major focus of the meeting was a Q+A program which included a Palestinian voice. The ABC's decision not to uphold the complaint about this program is cited as one of the matters that prompted the Senate inquiry.
Alhadeff resigned from a previous government-appointed role as chair of the NSW Community Relations Commission in 2014 because of his exuberant support for Israel while it was carrying out a large-scale military assault on the besieged Palestinians of Gaza — an assault that killed more than 2000 people, mostly civilians.
The chair of the SBS board and its CEO have assured me that board members have absolutely no say in editorial decisions. I accept this advice. However, board members inherently impact an organisation, deliberately or not. Alhadeff has consistently made his own agenda very clear. What influence he has on the broadcaster remains to be seen.
Will the SBS or the ABC use the word "apartheid" in relation to Israel's policy of discrimination? It is a word that even Israel's leading human rights organisation, B'Tselem, uses. Will they refer to East Jerusalem as "occupied", as it is under international law? Will they refer to settlements as illegal under international law?
And what of the Australian government's role and agenda in all of this? In theory the government offers support for a two-state solution. But in reality it does nothing to inhibit or condemn Israel's actions that have made this a virtual impossibility, given "facts on the ground". This year members of the Australian government have:
Favoured the IHRA definition of antisemitism which is being used as a weapon to shut down legitimate criticism of Israel.
Flirted with the idea of naming Hamas in its entirety a terrorist organisation. The military wing has long been named a terrorist organisation. However, the political wing was democratically chosen by the people of Gaza, and it provides health, educational and welfare services to the people. Naming it a terrorist organisation is to potentially name thousands of Gazan civilians as terrorists for doing what they can to care for their people in the face of a seemingly endless blockade.
Not unequivocally condemned the Israeli proposal to criminalise Palestinian human rights organisations.
It is difficult to be definitive about the relative populations of diaspora people in Australia. It is estimated the Palestinian diaspora here is approximately half the Jewish one. Many Palestinians came to Australia via refugee camps in Jordan, Lebanon and Syria. All deserve their stories to be heard and their identities cherished. It is the duty of the public broadcaster not to be hamstrung by a government with its own agendas on the one hand, or to be intimidated by a powerful and well-resourced minority group on the other.