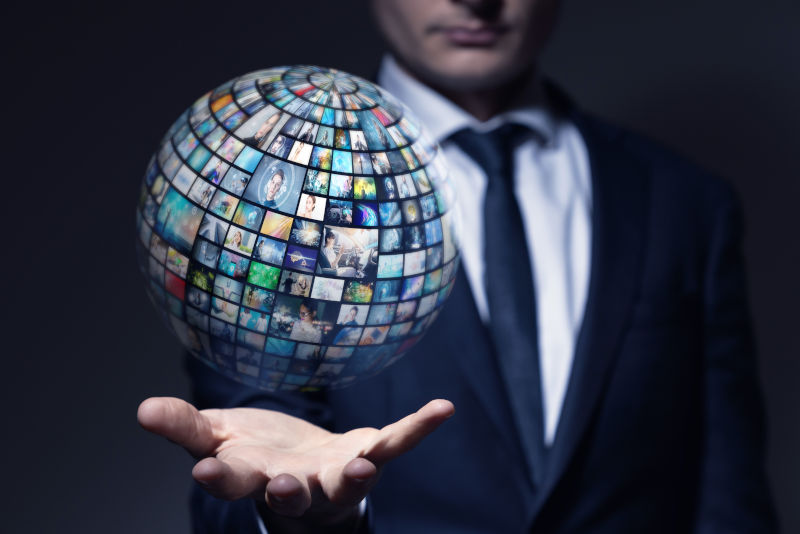 John Menadue has drawn attention to how our views of the world are dominated by 'white man's media'.
This is a listing of other sources of news and commentary, by people of all kinds. I leave it to the reader to assess the quality of these sources, particularly by going to the 'About' section of web sites where possible.
There is nothing more important than informed perspective, for which it is necessary to step outside the grip of corporate western media.
To the list, beginning with two courageous women:
Eva Bartlett, Canadian journalist, has covered middle east affairs for many years. Her reporting of the 'other side' in the Ukraine war has earned her inclusion in the assassination list of Myrotvorets, based in Ukraine, branch in McLean Virginia. There are a lot of people on the Myrotvorets list, with photographs on their website. Some are young.
Caitlin Johnstone is from Melbourne Australia and writes jointly with her American husband, living in the US. By turns philosophical, poetic, sometimes long essays, sometimes pithy observations, Ms Johnstone is unknowingly mentor to me in ferocity and courage.
Robert Scheer's scheerpost is host to various writers, notably Chris Hedges. You can also research such people by online search and especially in Wikipedia.
Consortium News is a long-established US aggregator of alternative views and news. Again, research contributors.
Tom Englehardt's TomDispatch is a smaller, personal forum of integrity… in my opinion. With a background in Asian studies he has been associated with The Nation, founded by slavery Abolitionists in 1865, it has been concerned about workers' rights for a long time.
Patrick Lawrence has a history of writing for such august and departed publications as the Far Eastern Economic Review and New York Herald Tribune. His independent writing is at The Scrum at Substack. Often also published at Consortium News and Scheerpost.
Max Blumenthal is another strongly independent journalist, publishing The Grayzone. His entry at wikipedia has been poisoned by enemies. Wikipedia can of course be edited by anyone. Read it all, make your own judgements.
The Intercept was founded by Glenn Greenwald and others at a time when they were dealing with the trove of information leaked by Edward Snowden. Greenwald now publishes at Substack and, now living in Brazil with his husband, has been deeply involved with democracy issues in Brazil.
Electronic Intifada carries Palestinian views. This was the first Palestinian intifada. Intifada is a word of importance for a longer time in the history of the Arab world.
In researching Palestine, it is important also to look at the BDS Movement.
To turn further away from the US, Moon of Alabama is a blog by an American in Germany. And as with most of the sources above, it is currently preoccupied with alternative perspectives on the deranging war in Ukraine.
If you are troubled by people reporting 'the other side' on Ukraine, bear in mind that political opposition is banned and in some cases imprisoned in Ukraine, non-government media abolished, and the security police are essentially the Ukraine element of the former Soviet KGB, with as many people as the FBI for a population much smaller than the USA. Ukraine ranks low on the Transparency Index. The extent of dependence of mainstream media on Ukraine government utterances and briefings is of concern. We need to see reality. You can see how the mainstream distorted view can influence senior political leaders as here organised by a former secretary general of NATO, including Kevin Rudd in a group calling for military alliance with Ukraine, including by Australia. A far cry from the arms control and peace oriented Budapest Memorandum. No reporting of this in Australian media…. but reported in the interesting Trotskyite WSWS.
The Tricontinental: Institute for Social Research accurately describes itself as an international institute guided by popular movements and organisations. It publishes longer and more reflective essays, mainly about Asia, Africa, and Latin America. On 15 September, today as I write, concern about the causes of decline in the UN's Human Development Index.
There are 24 hour news services from Turkey, India, Qatar, Latin America and China, on YouTube, among others.
On China, Australian media are deeply poisoned by several propaganda campaigns. For primary source material use especially the phone/tablet app of the State Council, and the China Daily. The China Daily was first set up by the government's Peoples Daily with senior staff trained in English language broadsheet production at The Age in Melbourne, assisted by funding from the Australia China Council, in 1980, at a time when the council was chaired by Professor Geoffrey Blainey. See also the more lively official publication Global Times. This Chinese defence force publication is also very informative. You have nothing to lose but naive ignorance. When Murdoch journalists scathingly dismiss the China Daily as a government publication, I have to wonder what and whom those journalists serve.
For balance, consider ASPI. ASPI is notionally part of the Australian defence department, but with funding also from the US government and arms industry. There is a perverse cycle of anti-China writing from ASPI being taken up by Republican members of the US congress, so ASPI gets US congressional endorsement and ASPI papers get status as approved by the US congress. Determinedly investigating ASPI claims is Jaq James, in Canberra, also published in John Menadue's blog.
The foundational writing poisoning the Australian relationship with China was by John Garnaut in 2017, precipitating the array of attacks on connections with China, including by state governments and the McCarthyist rules of universities for disclosure of China connections. There is little interest in Christian Sorace's intelligent rebuttal of John Garnaut.
Meanwhile another great prop to freedom of navigation from Australia through the South China Sea is not the absurd and ill-fated submarine project but yet another joint venture between Rio Tinto and China.