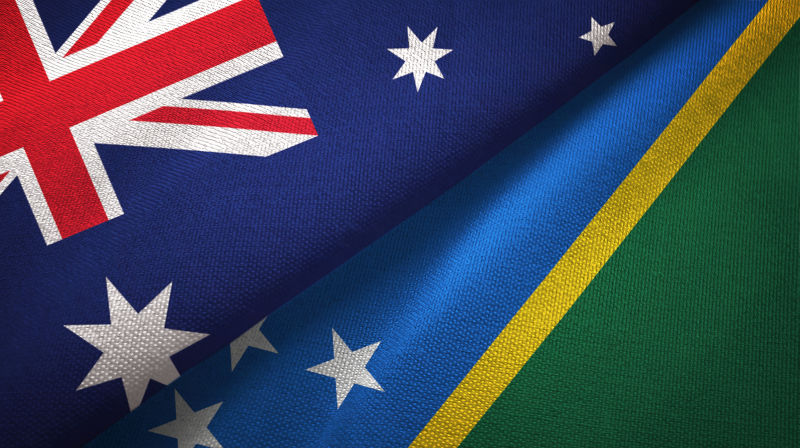 The Solomon Islands has become a regular feature in the defence and security news of Australia's media sphere.
Whenever Prime Minister Manasseh Sogavare so much as winks in the direction of Beijing, officials in Canberra express dismay and express a willingness to part with the cash of the Australian taxpayer. If he so happens to hum a tune for President Xi Jinping, a delegation of officials from Washington will be turning up to beat the door down.
Canberra, through the Australian Federal Police, has donated vehicles, weapons and promised specialist training to the value of AUD$1.3 million to the Royal Solomon Islands Police Force (RIPF). The contribution was intended as a fairly modest affair, boosting what the AFP calls "operational capability in the lead up to and beyond the Pacific Games 2023."
The announcement took place through a gifting ceremony held in the capital, Honiara, on November 2. The goods constituting the package were of an undoubtedly paramilitary nature and had no other obvious purpose than defending the government against potential future unrest. These included 13 vehicles, four of which will be used as part of a Mobile Protection Unit for the RSIPF and nine as part of the Police Response Team (PRT). 60 Daniels Defence MK18 rifles sealed matters.
Keeping company with the Prime Minister Sogavare was the Australian commissioner Lachlan Strahan, who expressed views mercifully shorn of any nonsense of the "Pacific family". His speech was, however, very much in the security vein, designed to encourage Sogavare that Australia was keeping up the fort against unspecified threats. "We have been with each other through thick and thin. As Prime Minister Sogavare has said, our partnership is based on our shared duty to ensure that our region remains peaceful, prosperous and stable."
These were curious words to mention given the equipment being supplied, along with promises to do violence with it. But Strahan did not leave his audience on tenterhooks. Such gestures formed part of a generally complex relationship. The "security cooperation" between the two countries was "multifaceted, spanning not just policing, but also Defence, border security, justice and non-traditional security threats. Australia's support is quick, forthright and responsive." Be it against restless civilians or Chinese geopolitical opportunists, Australia would be ready.
In a statement made on Twitter, Strahan felt it necessary to provide one notable assurance, lest people wonder where the firearms might go. "The firearms come with stringent training and rigorous safeguards, including concerning safe and secure storage." James Batley, former Australian High Commissioner to the country has said much the same thing. "I'd rather they came from us than from anyone else, to be perfectly frank. Countries like Australia don't just hand over guns, we hand over systems to manage guns … and not everyone would do that."
The provision of arms, time and again, reveals a different picture: those receiving them will use what is available to the best of their ability and their judgment of circumstance. Safeguards will be left at home, and bodies left for burial.
The AFP, sounding much like a neighbourhood service provider, promised to offer training to members of the new Mobile Protection Unit in a number of "specialist areas of identifying suspicious behaviour and criminal activities to bolster an intelligence-led response capability for protection of diplomatic missions, Solomon Islands High Office Holders and visiting international dignitaries." The PRT, with its two trucks and seven four-wheel drive vehicles will be used "to respond to high risk incidents and public order management." Protesters beware.
AFP Acting Deputy Commissioner of Operations, Lesa Gale was another figure keen to emphasise the innocuous nature of this whole troubling exercise. No mention was made of the Yellow Peril, the Communist Monster, or the wicked rioter. Instead, sporting events were the order of the day.
In her acronym tortured address, Gale explained that, "The AFP, through RAPPP (AFP Policing Partnership Program) and the Solomons' International Assistance Force (SIAF) is working closely with the RSIPF as they prepare for important regional events in Honiara, especially the Pacific Games in 2023."
The provision of MK18 rifles has worried the country's opposition leader Matthew Wale. In terms of numbers, they are not large. In terms of symbolism, the meaning is uncomfortably clear. Having urged Australia to do something about Chinese influence, he now worries that Canberra has done too much to pick a side. "Australia is in a race (with China) to show Sogavare who is more willing to protect him personally from accountability to his own people."
Wale's conclusion, it follows, is centred on Sogavare's efforts to build his own shield against such thorny opponents as himself. Australia's contribution was, to that end, "very disturbing". The Solomon Islands faced no "external threats so why the introduction of these high-powered guns? Or are we being militarised again?"
Sogavare, for his part, was clear to describe the weapons arrangement as sensible and beneficial to the sovereignty and security of the Solomon Islands. In a custom as old as tribal wisdom, what is good for the leader is seen by that leader in question as good for the country. "Law and order is an enabler to development and it is important as a sovereign state we are able to better protect ourselves, deliver on our security mandates and confront threat when it comes."
Former Australian diplomat Mihai Sora, who was stationed for a time in Honiara, gave a frank assessment. "This certainly looks like Australia is engaging in an arms race with China in Solomon Islands in terms of who can be the biggest supporter of its security forces."
As for whether such weapons and vehicles might be used to quell local unrest ahead of elections, Sora proved agnostic. It was far better for Australia to be the supplier of arms to the local police force than Beijing, which has already provided riot equipment and the assistance of police liaison officers. Only last month, 34 Solomon Islands police officers travelled to the PRC to undergo training. The security deal between the Solomon Islands and China police, armed or otherwise, military personnel and other law enforcement and armed forces may also be sent to Honiara.
While certain commentators characterise the latest Australian ploy as a "game changer", the rules have hardly changed. Only a few days after Canberra's donation, Beijing revealed it had offered up to two water cannon trucks and a number of motorcycles and Assisted Vehicles to the RSIPF.
The implication of these latest antics from the Australian government becomes clear enough: better let Canberra be complicit in curbing insurrection and crushing protests via the provision of arms and vehicles than the CCP. To Sogavare go the spoils.