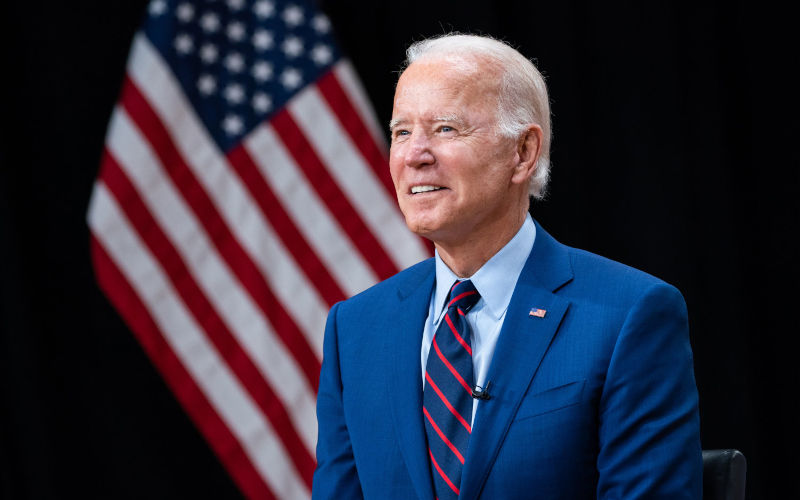 Former Australian leader Paul Keating still has fire in his belly, while US President Joe Biden appears to be losing his mind – and when it comes to Aukus and a nuclear submarine deal to counter China, they're on opposite sides.
Most press conferences are about as fun as going to the dentist. But watching online the performance of former Labor prime minister Paul Keating at the National Press Club of Australia this month, it was a blast.
Keating was there to discuss the controversial Aukus nuclear submarine deal, which he has openly opposed, between his country, the United Kingdom and the United States. Their target is China. A pack of Aussie warmongering hacks were ready to pounce. But in the colourful language of one observer, Keating "ripped several members of the press gallery a new one, and he wasn't administering anaesthetic".
Something else caught my eye. Because my wife and I have had to watch the slow deterioration of ageing parents, we have become cued not only to mental decline but also alertness and vigour among elderly people. Watching the 79-year-old not only holding his own for more than an hour but treating some of the best specimens of Australia's notoriously insolent journalists like dumb children was a sight to behold.
It's difficult not to notice the contrast with US President Joe Biden, the oldest person to occupy the White House. At about the same age, it's almost impossible to imagine the 80-year-old holding court for an hour, even with the most sycophantic of reporters.
I am not even talking about tripping over on the stairs of Air Force One or falling off a bicycle. We all trip and fall sometimes. However, whether it's wandering on stage in a state of confusion or clutching cheat sheets with instructions on when to speak and where to exit, Biden's cognitive decline is obvious.
In September, for example, Biden shouted for the late Representative Jackie Walorski to identify herself in a crowd at a Washington function, forgetting that the Republican from Indiana died in a car crash the previous month. He had written a condolence letter to her family, or his aides did but he still had to sign it.
When asked about the incident, all White House press secretary Karine Jean-Pierre could say was: "She was on his mind; she was top of mind." Her reply was worse than not answering.
So, compared to the most powerful man on earth, Keating was all the more impressive. Days after the press club event, the press establishment was still behaving like cry babies; how could he say those hurtful things?
Sydney Morning Herald editor Bevan Shields was especially incensed, since his newspaper and his reporter, Matthew Knott, got the worst Keating treatment. Knott is the co-writer of the now-infamous "Red Alert" series with Peter Hartcher published in the Herald and sister publication, The Age, early this month. The series, which purportedly warned of a war with China within three years, has been criticised by independent experts, according to a Guardian report, as "pretentious", "hyperbolic" and "irresponsible".
After Knott asked an impertinent question, Keating unloaded on him: "You should hang your head in shame" and "do the right thing and drum yourself out of Australian journalism".
An aggravated Shields fired back in an op-ed of sorts. "As for Keating, it's disappointing that a man who has had such a profound impact on public life for more than 50 years now has nothing of substance to add on such a huge issue for our country," he wrote.
Really? Keating's argument is that Australia could use US$368 billion to buy 40-plus conventional submarines perfectly capable of defending the country – and all built by the middle of the next decade – rather than eight nuclear-powered subs, the first one of which won't be ready until 2040, and which will only be good for an attack on China alongside the US.
And, he asked, why does Australia need the Aukus force projection – including hosting UK and US submarines – to protect regional trade routes when China is already its willing and largest trading partner?
An ex-leader who knows what's what but out of office; the world's most powerful president who is not all there – that kind of explains Aukus.
First published in the South China Morning Post March 20, 2023