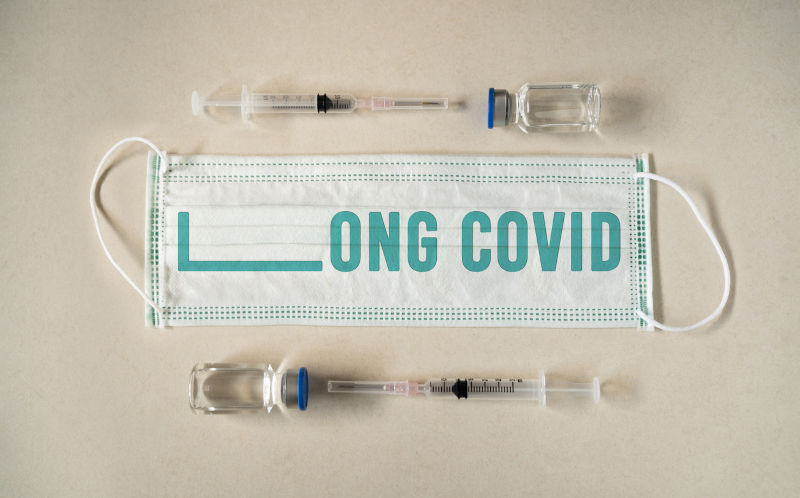 In the early 1940s 'phony war', before Pearl Harbour in December 1941, many Australians were not interested in the ongoing European war, even given our troops in Greece and North Africa.
In 2023, in reverse, while the Covid-19 war continues, 'pandemic fatigue' has taken over, as if we are 'post-war', that is 'post-Covid'. Numerous 'presenters' on radio and television throw around that false term, along with travel hucksters.
However, after the Friday weekly death tolls we have a plane crash equivalent – a 787-8 Dreamliner with 242 deaths earlier and a 737-900ER reported on Friday 13 with 215 deaths. Now, on 3 March, deaths having dropped slightly (85 plus from incomplete weekly report – like two passenger coaches colliding) but infections remain high and South Australia expects a March surge.
The national 242 was higher than the 239 Victorian 2022 road toll. Despite media excitement, January's high road tolls and drownings pale into insignificance compared to Covid deaths and Long Covid injuries.
2344 deaths in two months this year among over 19,000 in total. Far more than 2020 or the 8,000 deaths in the Dardanelles. Except there are no flames for TV news or page 1 pictures. A single death is a tragedy but thousands are just another statistic. Of little public interest.
Where is the compassion from political leaders? Was it exhausted earlier when the names of the dead were read out at daily press conferences? Where is leadership from the Prime Minister, who has expressed compassion regarding other recent disasters, with high death tolls, as in our pandemic war? A condolence lag – lavish condolences for two lives lost in a Philippines plane crash, silence for the Covid-19 dead.
What has happened at a policy level? How can we win the war of reducing Covid and Long Covid before the government moves to reconstruct Medicare and service delivery?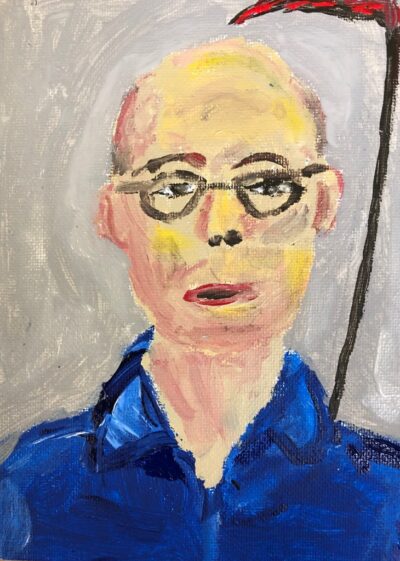 Unfortunately, we are imprisoned by multiple follies. The Chief Medical Officer, Paul Kelly, and the Prime Minister, and the bizarre Strategic Planning Framework December 2022 document from National Cabinet make false flu comparisons (just another "respiratory illness") or the erroneous, even culpable, suggestion that Covid-19 is "unexceptional".
My painting recognises his words – The Grim Reaper, the Unexceptional CMO, Paul Kelly.
Other fantasy errors shaped their analysis: seasonal waves, except Covid waves are not seasonal; the Singapore model predicting the future, except Singapore is completely different; a curious admixture of vaxophilia with a poor vaccine rollout; no serious vaccination media campaign, and waning immunity months after vaccination, threatening the elderly and the vulnerable.
Positively, a new vaccine rollout addressing Omicron subvariants has finally begun. Less positively, a 'minimisers' Cochrane review created by a group including long-time sceptics, made unsubstantiated meta-guesses about the efficacy of masks, now refuted.
Cholera was stemmed by plumbing, not by "individual responsibility", our pervasive neo-liberal fantasy. Covid is a disease that moves through the air, not the water. Vaccines alone won't stop it spreading.
"Vax Plus" approaches – vaccinations to reduce severity and barriers to reduce transmission (distancing, outdooring, ventilation, air purification, and N95 masks) – have been forgotten as "Aussies just wanna have fun".
The biggest failure, after Thomas Kuhn's theory, is "cultural lag' in the scientific consensus: inadequate recognition of both the aerosol transmission of the virus and its vascular impact on the body, including Long Covid. This is odd since we have a world-leading researcher into aerosol transmission in our presence, Professor Lidia Morawska, and after two long years the World Health Organisation, recognised that aerosol reality.
Health Minister, Mr Butler, apologised for our failures and the death toll, but a promised systematic plan has not emerged, nor a media campaign to encourage a voluntary commitment to indoor public health safety. Are we now a society with neither compassion nor foresight? A neoliberal culture focused on the big three: work, money and consumption?
The Davos World Economic Forum successfully protected world leaders. PCR and RAT tests, good masks, state of the art ventilation systems and HEPA filters kept the virus at bay. If protection is good enough for the rich and powerful why not for Australians at large?
A de facto "let it rip" ("let it reap"?) or "hybrid immunity" approach is of little consolation to Long Covid sufferers (including a friend of mine) or to the dead and their families. It is not surprising that the Chief Medical Officer, perhaps among those responsible for recent errors, including the Strategic Framework model which worsened our deadly Christmas -summer holidays wave, used the term 'reaper'. Are our leaders now 'grim reapers', despite the excellent, effective work at saving lives earlier in the pandemic?
Change does not come easily in a mass society. It needs three things. One, government leadership. Two, effective implementation of ventilation measures. Three, a successful media campaign to ensure the take up of vaccines and the voluntary adoption of protective measures, including N95 masks indoors. Nobody wants mandates but a "look after your mates…and your family and colleagues" voluntary campaign will save lives, and the often fit victims of Long Covid.
That "Vax Plus" plan should be central in our battle to win the war, even if, as in the 'phony war', it won't win 100% adoption. That's the norm from seat belts, motor bike helmets, and dietary advice to every medical intervention.
Winning the Covid-19 war remains the precondition for the reconstruction of our health system. That's what the Australian people, the vulnerable and our stressed health care workers desperately need. A government brave enough to save thousands of Australian lives will be thanked at the ballot box.