About
About Pearls and Irritations
Pearls and Irritations is an Australian platform for the exchange of ideas from a progressive, liberal perspective, with an emphasis on peace and justice.
We publish informed analysis and commentary on issues that matter to Australians, with a focus on politics, public policy, foreign policy and world affairs, defence and security, the economy, media, the arts and religion.
Who we are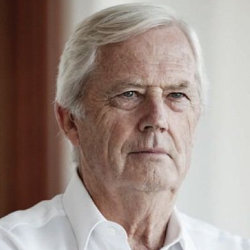 John Menadue is the publisher and founder of Pearls and Irritations. He was formerly Secretary of Prime Minister and Cabinet, Ambassador to Japan, Secretary of Immigration and CEO of Qantas.
More about John Menadue here.
How Pearls and Irritations started
John Menadue started Pearls and Irritations as a blog in 2013 as a platform for good policy discussion, which was missing from the media.
He also wanted to highlight the importance of political action and help restore public confidence in the political system.
Finally, he saw a need to counter the obsession that the Australian media has with news coming out of the US and UK, to the neglect of coverage and interest in our own region.
How Pearls and Irritations is funded
Pearls and Irritations is funded only by reader donations.
You can help by contributing here. We greatly appreciate your support. Pearls and Irritations is free to read and does not accept advertising.
How to submit an article to Pearls and Irritations
Our preferred article length is 1000 words.
To submit an article to Pearls and irritations, please go to the style guide page.  We prefer articles to be submitted as text in the body of your email.
Due to the large number of submissions we receive, we cannot always respond to unsuccessful submissions.
Articles will be edited by our team for style, clarity and accuracy.
If you have not contributed before, please provide a headshot of 250×250 pixels and a short (100 word) biography.
Ethics, Standards and Corrections
Pearls and Irritations editors, staff and contributors abide by the MEAA journalists' code of ethics, which is available here.
Conflicts of Interest
Pearls and Irritations will avoid conflicts of interest or the appearance of conflicts of interest wherever and whenever possible.
Where our contributors have, or could be perceived to have, a conflict of interest, we will disclose this in their articles.
We do not accept advertising, sponsorships, payment or gifts – either honoraria or expenses – in return for article publication.
Corrections
To alert us to a factual error or make a complaint, please use the contact us form.
Substantive changes made to an article after publication will be noted on the article page explaining the change.