About
About Pearls and Irritations
Pearls and Irritations is a platform for discussing public policy, both domestic and foreign, that is based in Australia. We hold good policy development to be the foundation of good politics. We respect ideas, including contrarian ones, and value the free exchange of ideas as the means to help Australia flourish. Pearls and Irritations aims to provide a platform for this exchange of ideas from a broadly liberal perspective, with an emphasis on peace and justice.
We are not dogmatic, but we do have a point of view.
Our focus is on in-depth commentary on issues that matter to Australians and our place in the world. We publish new stories daily, covering politics and public policy, the economy,  defence and security matters, climate change and the environment, as well as religion and faith, media and the arts.
How did Pearls and Irritations begin?
Pearls and Irritations began as a blog in January 2013 because John Menadue was concerned about several important issues. The first was how good policy discussion was being crowded out by gamesmanship, personal gossip, faction fights devoid of content and a 'gotcha' media style. Second was the importance of political action which is so regularly discredited and derided by populists and conservatives.
Politics is about how power is exercised. It is a noble calling and it must be restored in the public's estimation. The third was the preoccupation of Australian mainstream media with newsfeeds out of US and UK, to the neglect of media coverage and interest in our own region. We really do have a 'white man's media'.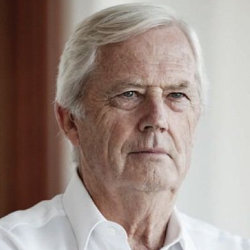 John Menadue is the publisher and founder of Pearls and Irritations. He was formerly Secretary of Prime Minister and Cabinet, Ambassador to Japan, Secretary of Immigration and CEO of Qantas.
More about John Menadue here.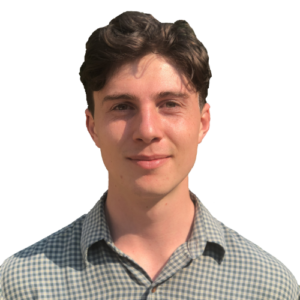 Callum Foote is the production editor. He has an honours degree in political science from the University of Sydney.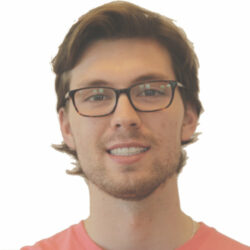 Luke Stacey is assistant production editor. He studied journalism at University of Technology, Sydney and screenwriting at the New York Film Academy.
How is Pearls and Irritations funded?
You can help by contributing here. We greatly appreciate your support. Production, technical support and promotion are now contracted out but there is still a heavy workload for John and Susie Menadue. Pearls and Irritations is not behind a paywall and we do not accept advertising. That policy will continue.
How can you submit an article?
Guidelines for submissions can be found here.
Ethics, Standards and Corrections
These policies are meant to guide Pearls and Irritations as we deliver news and information in a rapidly changing media environment
Conflict of Interest
Pearls and Irritations is pledged to avoid conflicts of interest or the appearance of conflict of interest wherever and whenever possible. We have adopted stringent policies on these issues, conscious that they may be more restrictive than is customary in the world of private business. In particular:
Pearls and Irritations in funded only by reader donations, whether one of or reoccurring monthly donations.
We accept no gifts from news sources.
We do not accept payment – either honoraria or expenses – from governments, government-funded organizations, groups of government officials, political groups or organizations that take positions on controversial issues.
None of our writers are paid by Pearls and Irritations, all original content is submitted for publication freely by the writer without the expectation of pay in order to contribute to public policy discussion in Australia.
Standards
Editors and writers of Pearls and Irritations are committed to a high level of standards and fairness in published work.
Fairness is defined as not omitting facts of major importance or significance, nor consciously or unconsciously misleading or deceiving the reader.
Corrections
If we are substantively correcting an article, photo caption, headline, graphic, video or other material, we should promptly publish a correction explaining the change.
Clarification
When our journalism is factually correct but the language we used to explain those facts is not as clear or detailed as it should be, the language should be rewritten and a clarification added to the story. A clarification can also be used to note that we initially failed to seek a comment or response that has since been added to the story or that new reporting has shifted our account of an event.
Editor's Notes
A correction that calls into question the entire substance of an article raises a significant ethical matter or addresses whether an article did not meet our standards, may require an Editor's Note and be followed by an explanation of what is at issue. A senior editor must approve the addition of an Editor's Note to a story.
Other Corrections Policies
When an error is found by a reader and posted to the comment stream, the audience engagement team should indicate in comments that it has been corrected.
If we have sent out incorrect information in an alert, we should send out an alert informing people that the news reported in the earlier alert was wrong and give readers accurate information.
When we publish erroneous information on social networks, we should correct it on that platform.
We do not attribute blame to individual reporters or editors (e.g. "because of a reporting error" or "because of an editing error"). But we may note that an error was the result of a production problem or because incorrect information came to us from a trusted source (wire services, individuals quoted, etc.)