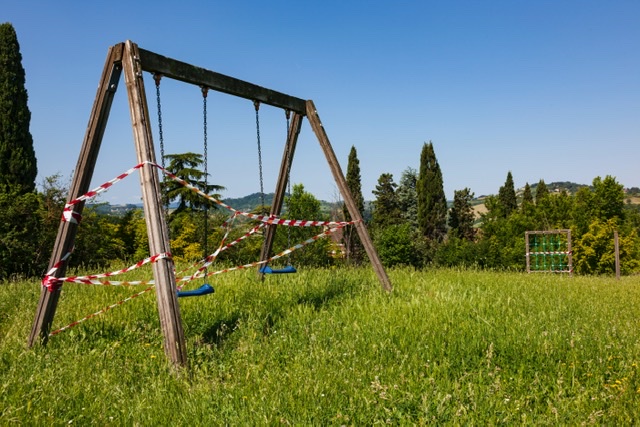 WA State Premier McGowan has again called on the Commonwealth to accept its responsibility to develop national dedicated quarantine facilities as Australia has had for much of its past. But there appears to be little to no chance of that happening.
State Premiers have for months been calling on Morrison to accept his Constitutional responsibility for quarantine. In fact the National Review of Hotel Quarantine found that "the Commonwealth Constitution contains only one specific power which directly relates to public health, the power to make laws in relation to quarantine, which at the Commonwealth level are typically enacted through the Biosecurity Act 2015 (the Act)".
The Biosecurity Act replaced the former Commonwealth Quarantine Act which was initially developed by Alfred Deakin and implemented by Andrew Fisher in 1908.
The Biosecurity Act provides the Minister for Health with extraordinary powers once a human biosecurity emergency has been declared as it was on 18 March 2020. During the human biosecurity emergency period, the Health Minister may:
that the Minister considers is necessary to:
prevent or control the entry to, emergence, establishment, or spread of COVID-19 in Australia
prevent or control the spread of COVID-19 to another country or
implement a WHO Recommendation under the International Health Regulations.
During the worst pandemic in 100 years, Australia's Health Minister, Greg Hunt, has made limited use of these emergency powers preferring to offer commentary on how states and territories have managed hotel quarantine. That has included not using these powers where the virus has led to hundreds of deaths in private aged care facilities regulated by the Commonwealth. In fact the Aged Care Royal Commission found the Commonwealth was so 'hands-off' that it had not developed a covid plan for aged care homes.
Even in the face of an explicit recommendation from the National Review of Hotel Quarantine that the Commonwealth "should consider a national facility for quarantine to be used for emergency situations, emergency evacuations or urgent scalability", Morrison and Hunt insist they will do no more than slightly expand the Howard Springs centre in the NT.
So why have Morrison and Hunt become so allergic to taking responsibility for quarantine as the Constitution and the Biosecurity Act provide?
The Commonwealth's attitude to the virus was established early when Morrison said on a crucial weekend when the virus was first spreading in Australia that he was "going to the footy". Morrison's thinking was much more aligned with those of his conservative counterpart in the USA – Trump – and in the UK – Johnson. If it had not been for the resolve of our state/territory governments, there is little doubt Australia's performance with the virus would have been not much different to that in the USA and the UK.
Another example of the Commonwealth's attitude to the virus was in the context of the Ruby Princess debacle when Home Affairs Minister Peter Dutton insisted that "the ABF does not have a role in relation to clearing people on health grounds".
This statement is wholly untrue. Public Interest Criterion (PIC) 4007 of the Migration Regulations makes it clear the Minister for Home Affairs is responsible for ensuring non-citizens who pose a public health risk to the Australian community are not allowed to enter Australia. That the public record for Dutton's claim was never corrected by either Dutton or his officials shows Australia's public service has been politicised to an extraordinary degree.
I recall that in 2003 when SARS was declared a health emergency by the WHO, I was in the Department of Immigration and constantly worried if we had done enough to meet our legal obligations under PIC 4007.
It is the case that Dutton implemented the first successful quarantine arrangements for Australians brought back from Wuhan and housed at the Christmas Island detention centre. But that arrangement has never been used again with no explanation for why. It is likely the Morrison Government learned that managing quarantine is complex, high risk and costly.
Did that experience lead Morrison to avoid providing a Commonwealth managed quarantine plan to the first meetings of National Cabinet when state governments were calling for this? Was Morrison's strategy that by not putting forward a Commonwealth managed quarantine plan, he could play 'chicken' with the states knowing they considered quarantine essential to keeping the virus under control?
We may not know the answer to these questions until the minutes of National Cabinet are declassified in a few decades time. At this stage, Morrison and his henchmen at PM&C are insisting these minutes are cabinet in confidence and cannot be released to the public. Politically, Morrison cannot afford for the public to know that he played 'chicken' with the states on the most effective measure Australia has used to control the virus.
As recently as February 2021, Morrison has bluntly said in respect of quarantine arrangements that "we're not going to be running it". He made that statement without providing any explanation of why his Government has made no progress with a Commonwealth managed quarantine plan more than 12 months after the virus first arrived in Australia. Morrison has steadfastly refused to talk about the his Constitutional responsibilities for quarantine and simply stated that as the states signed up to hotel quarantine, they were stuck with it. An explanation that can only be described as childish.
His officials have offered some reasons. Defence officials say "our Defence bases are operational facilities and the risk to critical defence personnel is not acceptable. Defence bases also generally feature austere accommodation facilities with shared dorms and bathrooms making them unsuitable for quarantine purposes. In many cases these facilities are not close to health and intensive care services".
In the late 1990s, the Immigration Department worked closely with Defence to very quickly provide accommodation at a number of Defence bases for thousands of Kosovar refugees brought to Australia as part of the Government's contribution to the humanitarian crisis in the Balkans. Those refugees lived on Defence bases for many months not just 14 days. And Defence offered similar reasons for why its bases could not be used but were over-ruled by Prime Minister Howard.
Yes accommodation at some Defence bases is austere. But there is no reason this could not have been addressed over the past 12 months with some relatively minor refurbishment work.
The idea the virus poses a greater risk to critical defence personnel than the general community in Australia's major cities is just a nonsense. Defence personnel are young and fit. They are highly disciplined and would readily adhere to wearing masks, physical distancing and washing hands. They could also be quickly vaccinated. They are at far less risk than people living in, for example, aged care homes located near hotels used for quarantine.
Defence bases are for good reason located near aeroplane runways that can take very large aircraft. This would make transporting returned Australians to and from the bases, and to health facilities when needed, relatively straight-forward. These runways would also facilitate movement of civilian health personnel to Defence bases.
No the reason the Commonwealth will not take up its Constitutional responsibility for quarantine is because the current arrangement suits it just fine. Failures of hotel quarantine and the consequential lockdowns can be readily blamed on the states. The lack of capacity in hotel quarantine can be used to blame the states when universities complain about the financial hit they have taken from the lack of new overseas students. The Commonwealth has used the same argument for the shortage of overseas farm workers.
At the same time, Morrison and his Ministers have been happy to bask in the glory of Australia's outstanding performance with the virus – which is largely due to the effectiveness of the states' heavy lifting on hotel quarantine. It is that success that has enabled Australia's economic recovery more than any other factor.
Morrison taking credit for Australia's success with covid in his first phone call with President Biden is a prime example of why he will not develop a Commonwealth plan for quarantine.