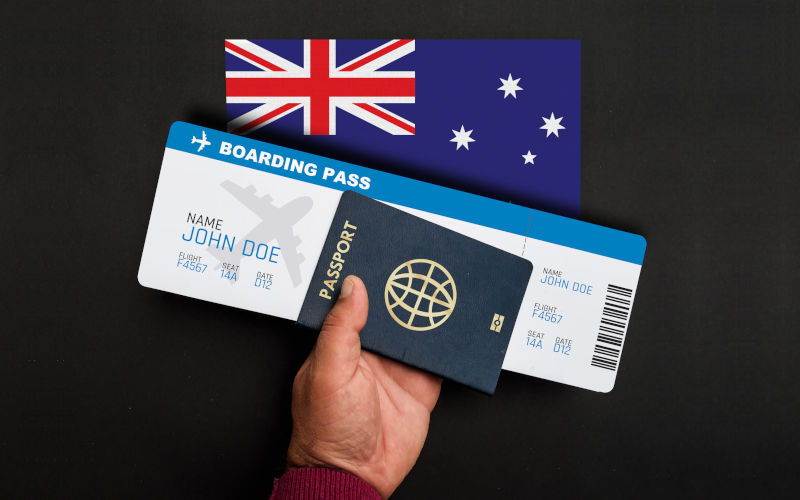 While we await a government decision on the 31,000 legacy boat arrivals in Australia, asylum applications from people arriving by air continued an inexorable rise to 1,448 in October 2022.
This is the largest number of monthly asylum applications since May 2020 (see Chart 1) but well below the peak asylum application rate of around 2,500 per month during the period 2016-2019.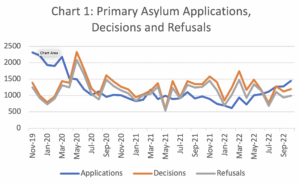 Source: DHA Onshore Protection Visa Processing Report
Once again, primary applications in October 2022 were dominated by nationals from countries with generally very high refusal rates including India (180; Refusal Rate 92%); China (124; RR 91%); Indonesia (110: RR 100%); Malaysia (97; RR 98%); Timor (71; RR not reported); Tonga (64; RR 100%); Vietnam (62; RR 60% but less than 5 applications processed); Fiji (56; RR 100%).
There were 55 primary asylum applications from nationals of Myanmar with a 100% approval rate. Other nationalities with a 100% approval rate in October but relatively few cases decided were Iran, Venezuela, Afghanistan, Ghana, Somalia, Turkey, Saudi Arabia, Chile, Syria and Tanzania.
Just to highlight the extent to which the asylum system is being abused to delay departure from Australia, in October 2022 there were 30 applications decided that were from Irish nationals and seven from UK nationals. Not surprisingly, both nationalities had a 100% refusal rate.
The total asylum backlog at the primary stage again increased and was 26,425 at end October 2022.
The total number of people who have not been granted a final protection visa but are still in Australia increased to a new record of 70,564. Eleven unsuccessful asylum seekers were voluntarily removed from Australia and two were removed involuntarily.
Asylum cases at the AAT increased to a new record of 37,830 at end October 2022. The rate of growth in the asylum backlog at the AAT slowed somewhat in August 2022 when the AAT made 1,018 asylum decisions but it has subsequently returned to a monthly processing rate well behind the monthly AAT asylum application rate.
The phenomenal increase in the asylum backlog at the AAT from 2016 (see Chart 2) highlights the size of the labour trafficking scam abusing the asylum system that started in 2014-15.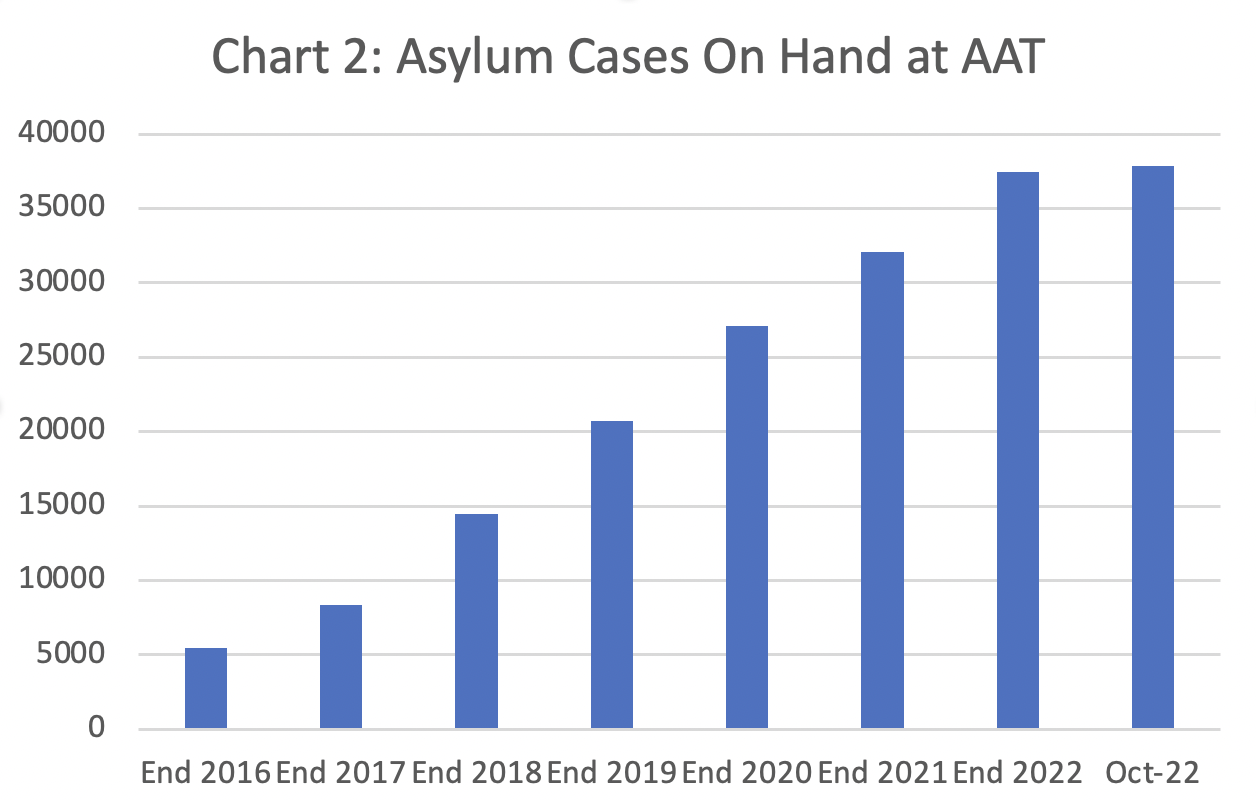 Source: AAT Annual Reports and Caseload Statistics
The scam started with applications from Malaysian nationals – 42,557 Malaysian nationals have been assisted mainly by scam organisers to apply for asylum since 2014-15 with a refusal rate of around 98%. It should be recognised that a few Malaysian nationals have presented genuine asylum claims so it is not entirely a scam.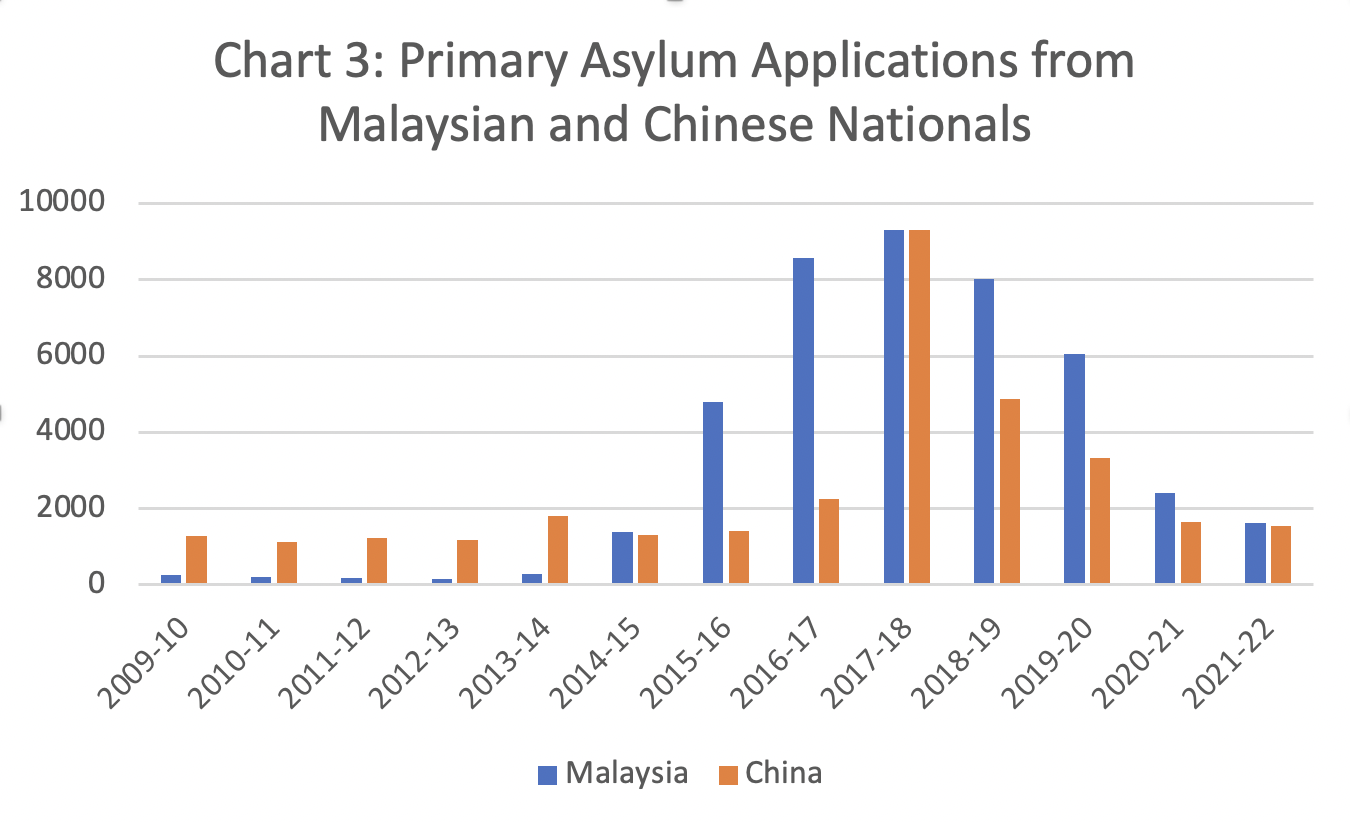 Source: DHA Asylum and PV Reports
The scam soon shifted to nationals from China and has now spread to India and more recently the asylum system is being used by nationals from Pacific Islands who mainly entered Australia under the Pacific Australia Labour Mobility scheme or its predecessors.
There have been around 5,000 asylum applications from Pacific Island nationals since November 2019. This is now growing at over 300 per month (see Chart 4) which is more than the monthly application rate from India and China.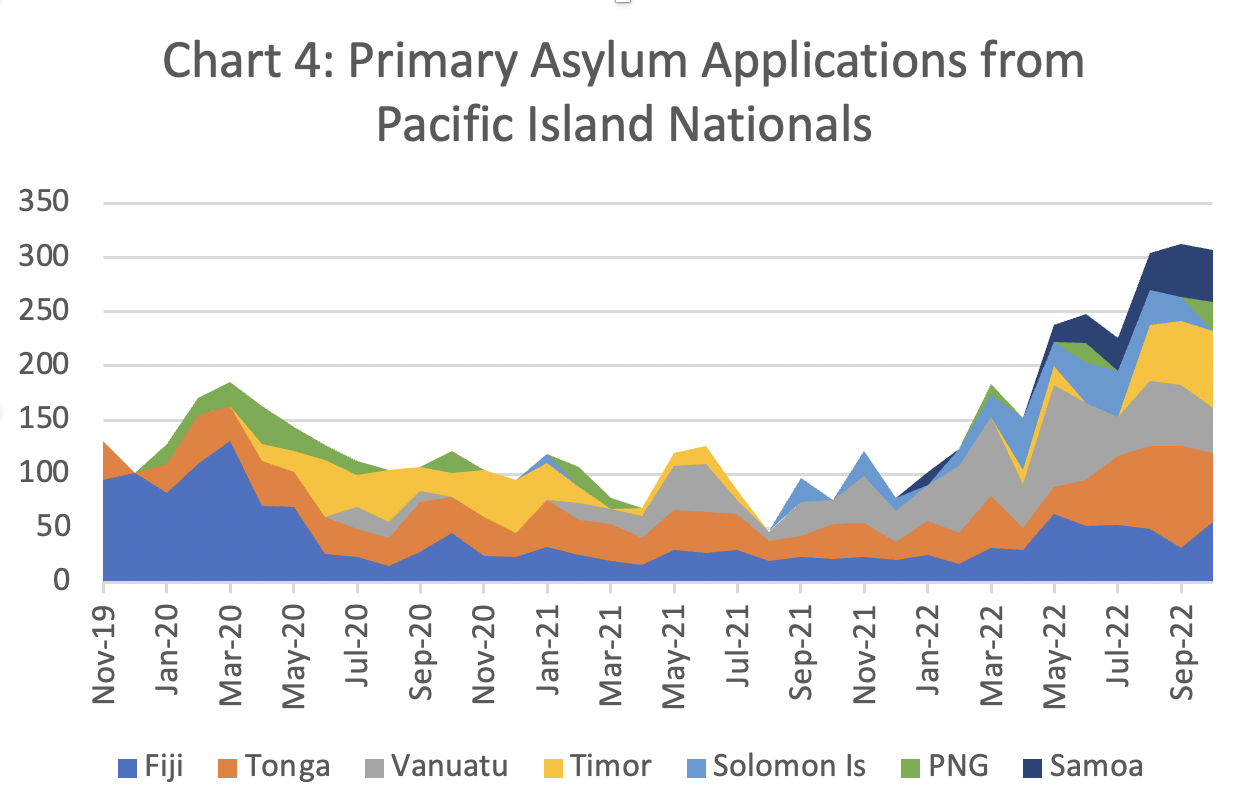 Source: DHA Monthly Asylum Report and AAT
While the Government will currently be focused on resolving the situation of 31,000 legacy boat arrivals, the recently announced Migration System review must look into the extent to which Australia's asylum system is being abused by people arriving by air.
Unless the migration system can deal with the asylum backlog and prevent it being abused, a rising portion of Home Affairs and AAT resources will continue to be swallowed up in dealing with bogus asylum cases rather than quickly processing genuine asylum cases and other visa applications. It also means the number of unsuccessful asylum seekers living without any rights in Australian society will continue to rise.