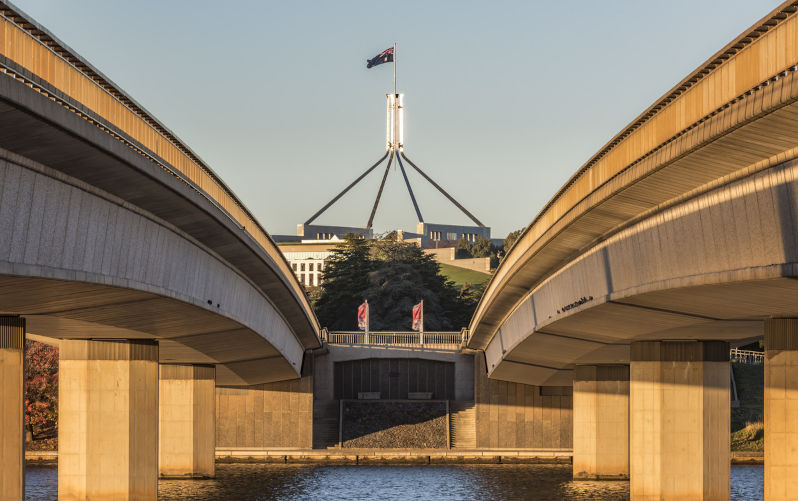 The Robodebt Royal Commission revelations have triggered revulsion in all fair-minded Australians.
They've also stimulated a critically important national conversation about what could be going on in Australian government, including in the Australian Public Service (APS), that such a thing was even possible.
For 40 years now, without most Australians realising it, the APS has operated under a different philosophy from its foundational one at Federation. In a few key respects, it was subjected to significant system change.
The question facing the Albanese government now is how to change the system to make "frank and fearless advice" the norm in the APS again, in a way that doesn't rely on the weak options of exhortation and individual courage.
A quick history tour of public service system design helps identify a robust path forward.
The British civil service in the middle of the 19th century was massively underperforming, not least because it was riddled with patronage appointments.
The imperial Chinese civil service, which recruited on merit via examination and with career-long employment, was seen to produce much better quality advice.
In 1854, the Northcote-Trevelyan Report successfully recommended the adoption of the same kind of approach in Britain, and what we know as the Westminster-style public service was born.
The British state has changed in several respects since. But as British historian Peter Hennessy has said, that ethic has survived as a "kind of gold standard".
And my friends in the bureaucracy branch of the international management consultancy trade tell me that this is what ministers and officials in recently de-tyrannised nations seek most avidly -– the secret of an uncorrupt, rational, politically clean Civil Service, something they believe the British specially, if not uniquely, possess.
The British system was emulated here at Federation, and served Australia well.
However, the election of the Thatcher government in Britain in 1979, coinciding with the rise of "econocrats" in the senior echelons of government departments, led to a "private sector good, public sector bad" ethos coming to dominate globally.
Its public service manifestation is known as "managerialism", or "new public management". It eliminated key design features of the Westminster-style public service and made it operate more and more like a private company. Contract employment for APS secretaries and many senior executive service (SES) officials was a – arguably the – key change. Like their private sector counterparts, these contract officials can now be fired essentially at will.
In 1983, the APS had departmental secretaries on far lower salaries relative to today's. But they could nevertheless afford to give frank and fearless advice because they had secure positions and good superannuation.
Back then, bureaucrats knew not everything important could be measured. The service was free of private sector-style performance pay and key performance indicators (KPIs), neither of which have been shown to produce better outcomes than the previous system which lacked them.
The APS in 1983 was staffed by career public servants proud of working in, and only in, the public interest. It was not staffed with high-end precariat officials on contract wondering if and when they might need to ask the big seven consulting, accounting and advisory firms for a job should they fall out of favour with the minister. The "revolving door" between the APS and consulting firms didn't exist then because it simply wasn't needed.
The mooted benefits of managerialism were more efficient (cheaper) outputs from a "responsive" (compliant) and streamlined (smaller) APS. Have those mooted gains been made? And, if so, have they offset the accumulating and recently prominent costs of compromised advice?
The public servant who actually ended robodebt when Minister Stuart Robert would not, former Department of Human Services Secretary Renée Leon, describes "a strange, twilight version of 'smaller government'" under the nine years of Coalition government from 2013 to 2022.
The scale of government spending, and hence government's role and outputs, increased rather than decreased […] The Abbott, Turnbull and Morrison governments had spent as much, or more, on programs and activities, but increasingly administered their outputs via private-sector means rather than the APS.
Within weeks of ending robodebt, Leon was sacked by the Morrison government. She was just the latest in a long list of examples of Coalition governments harnessing Hawke and Keating government changes from the 1980s and 1990s, originally made in the interest of "responsiveness" but used by the Coalition to ensure compliance.
After winning the 2019 election, Morrison gathered departmental secretaries together and warned them against "providing a detached or dispassionate summary of the risks that can be logged in the 'told you so' file". In other words, don't write anything down that might embarrass ministers later.
The "no fingerprints" policy this represents enabled ministers to skirt their full share of public opprobrium for robodebt and other integrity breaches like the Morrison "multiple ministries" scandal. And they're just the ones we know about. As Leon has commented:
The increasingly overt agenda of recent conservative governments to reduce the role and undermine the capacity of the public service has morphed from a preference for small government and light regulation to a concerted effort to limit evidence and expertise as the basis for government action, with significant implications for effective governance and public trust.
Public servants understood, and understand still, that their job is to advise on and implement, but not decide, policy. That's the job of ministers in the government of the day.
That's why many public servants have been and remain mystified by the drive for a more "responsive" public service via managerialist changes made since the 1980s.
Ministers are the major beneficiaries of frank and fearless advice, which they're free to accept or reject. So why was managerialist change necessary at all?
Today's APS leaders have risen in, and in some cases been active architects, promoters and beneficiaries of, the managerialist shift that innocently paved the way for public sector erosion.
Fixing it will require exceptional vision at the summit of the APS. It will need to fully account for what's been lost in the managerialist era, and acknowledge that the emulation of corporate models and processes is not the best or only way to achieve public service goals, as history shows.
Cultures shape systems; thereafter, systems shape cultures.
If there is an obvious place to start, it's re-establishing tenure for departmental secretaries, and converting SES officials on contracts to continuing employment.
This is one simple, clear, powerful, doable system change. It can replace a negative feedback loop promoting compliance with a positive feedback loop making frank and fearless advice the powerful default response again. In the public interest.
First published in THE CONVERSATION July 14, 2023