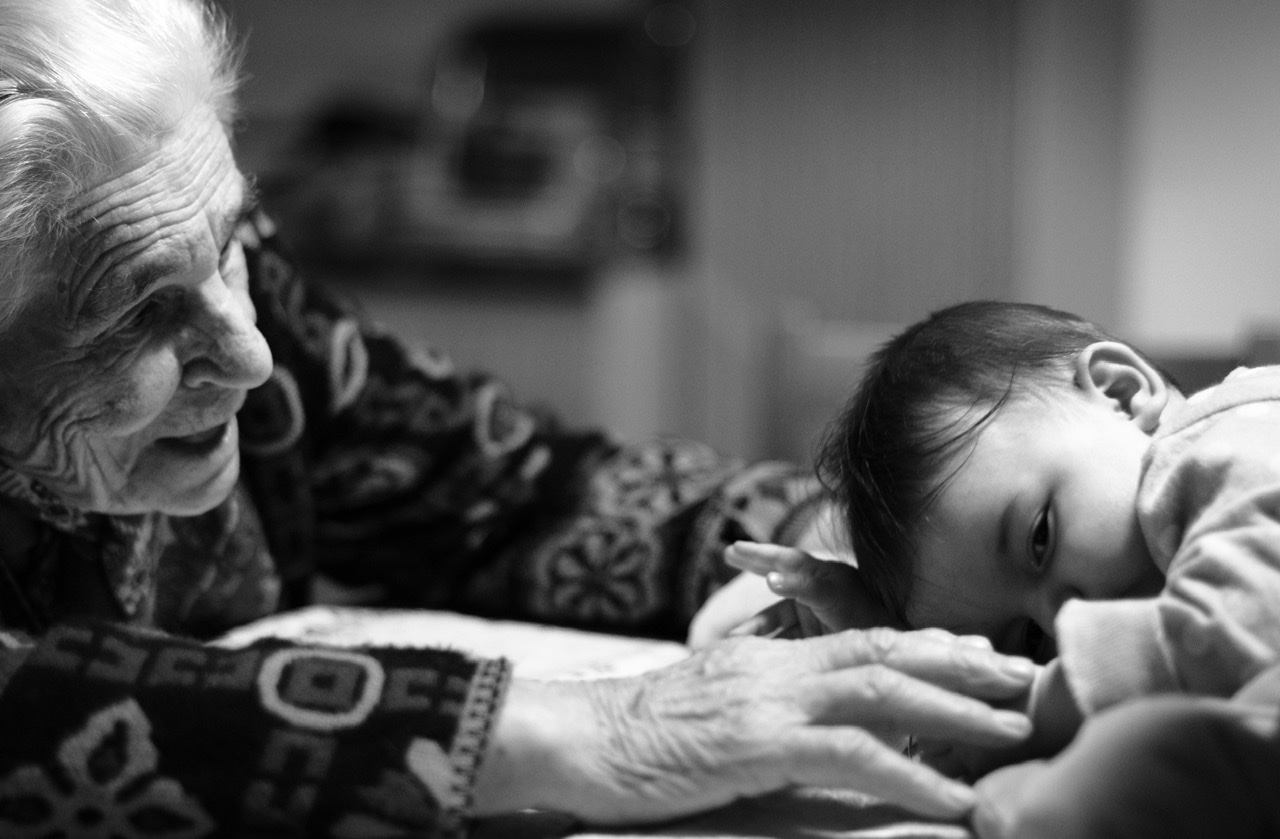 Frail older people and their family carers are in the hands of evidence free government zealots favouring market solutions to aged care provision and consumer lobbyists.
The recent cash splash at Aged Care in the Federal Budget is a welcome but ultimately piecemeal bit of aged care policy.
Throughout the Royal Commission into Aged Care Quality and Safety a vast number of structural issues were identified regarding the sustainability and quality of the aged care system. This Government has been praised for 'walking away from ideology' in the Federal Budget, but in this case the devil is not in the detail but in the foundation, with the guaranteed final demise of world renowned Public Aged Care Assessment Teams by 1st January 2023 within the handover of Aged Care to the market.
The Australian Government response to Royal Commission Recommendation 28: A single comprehensive assessment process combining the Aged Care Assessment Program (ACAT) with Regional Assessment Services (RAS) – is summarised as: "The assessment workforce will be recruited through an approach to market that allows all organisations with the capability to provide assessment services to participate."
Yep: The market provider model returns. But why? There is no evidence for market effectiveness in assessing Aged Care needs; such a move would put Aged Care Assessment back decades within the grossly inefficient My Aged Care (MAC) system linking assessment with supposed service delivery.
Markets have existed since Methuselah – to make money: the much championed improvements of markets in service delivery, flexibility and consumer choice go mostly to the well off. People without much to spend, in low population areas, in regional areas, and with difficult to manage conditions – particularly cognitive decline, dementia and mobility disorders – will have many fewer providers rushing to meet their 'consumer' needs. Increasingly it is shown that market models of subsidised private services cost the taxpayer more but deliver less. Overall, there is a lack of accountability through this kind of private provider subsidising model.
Public ACATs have existed only since the 1980s – developed in response to inappropriate overuse of Residential Care shown in the McLeay Report (Australian Parliament 1982). ACATs then proliferated as an effective Public Service, working in close conjunction with around 150 local and regional State Aged Health Care Providers (Community Geriatric Services), Primary Care and service delivery networks across Australia. The ACAT role requires experience and clinical judgment to help very old people with multiple diseases and progressively 'frail' brains; a cohort of 'old-old' consumers whose primary informal carers are their families; who require "family centred care", with support for the (primarily female) carers who provide that care. The market encourages development in 'high consumer' areas but draws funds and services away from complex care/lower population areas.
Key Points
Rapid population ageing in rich countries such as Australia means the 'old-old' (80+), with slowly progressive brain and body 'frailty', will dominate the ageing agenda.
The 'old-old' differ markedly in health status from the baby boomers (60 to 80 years) who run the current agenda and are mostly active, mobile and cognitively with it.
Aged Health Care competence is a key pillar of care for the 'old-old' with progressive brain and body related disabilities.
Aged Care competence thus needs to be multidisciplinary, coordinated between Commonwealth and State, and embedded within, but not subsumed by, social care.
Aged Care cannot be effectively delivered to a predominant 21st C. 'old-old' population using market principles of competition, profit, small government; nor with aspirational but nebulous human rights regulation alone.
The Government has shown it will find the money; $3 billion in the current budget committing $680 million over five years to workforce reforms. However, it requires effective regulation, so the money goes to care; not provider profits and admin costs.
Accurate and timely Aged Care Assessment is the key to prevent inappropriate hospitalisation and permanent institutionalisation.
Competence in Aged Care assessment roles is not acquired on short-term contracts nor through privatisation models, including those in the 'not-for-profit' sector. Outsourcing this role to under-qualified, opaque, 'private' assessors on 3-year contracts will mean the roles cannot develop the clinical experience and judgment that is essential to their support of the frail 'old-old'.  Imagine allowing anyone to call themselves a 'medical service' because they provide a range of band aids. This undermining of clinical practice may (but also may not) serve the younger 'well old' by allowing them to shop around and decide on their preferred assessment team, services and person-centred care. But brain-frail "old-old" people with complex health profiles require decision-making support.  Without a skilled clinical Assessment Team, they will be left to fend for themselves, or to languish in hospitals, or their families will have to battle an adversarial, underfunded MAC system for access.
MAC itself is a hopeless money saving non-event; a phone contact or email contact system based in Canberra, which has 'replaced' 150 ACATs across Australia, each with local and regional knowledge and experience. MAC cannot effectively assist the 'cognitively frail aged' nor facilitate their access to appropriate local services. It has been specifically criticised in the Royal Commission into Aged Care Quality and Safety (Summary of the Final Report 2021 p.65) for failing at providing any face-to-face avenues, failing to provide information about whether services will meet the needs of would-be recipients, and the incoherence with other Health and Social Welfare systems, including the Carer Gateway. This is an avenue which pulls aged care out of the community making it a confusing, transactional, and isolating experience – which ultimately does not work in with other systems.
The Royal Commission Final Report shows the Commissioners are divided about the right oversight for the aged care system, as well as the role of the Department of Health. But no matter who is responsible for upholding aged care standards, Aged Health Care competence is a key pillar which ought to be embedded within, but not subsumed by, social care. Advocacy from the Council on the Ageing (COTA) and 'Aged Rights' groups put far too much faith in the notion that 'old-old' aged care 'consumers' are in a position to 'shop around' and 'demand more'. Self-advocacy approaches can work for the relatively well off and healthy 'young-old' cohorts who are cognitively competent and relatively able-bodied, but for the 'old-old' it is misguided to put 'aged rights' before competence in determining needs. Competence needs to be top so that rights are achievable benchmarks rather than aspirational claims.
Over time, the push to place 'ageing' in a purely 'social' aged rights framework obscures the embeddedness of health and medical issues in the lives of older people. By segregating medical issues and utilising 'social' models two processes occur simultaneously: the first is the encroach of the welfare system mechanisms into aged care policy and the second is the dominance of an aged rights framework which leaves behind the oldest and most marginalised older people in the population. The social welfare model in Australia embraces means testing, restricted eligibility, tiered support systems, and creates the expectation that people requiring support in later life have somehow 'failed' to age well and ought to be 'deserving' for assistance to be granted. Increasing restrictions and increased age of eligibility for the old age pension demonstrate this logic at work. Second, by utilising an individualist aged rights framework foregrounding the importance of self-advocacy and social inclusion for 'young-old' people, those with progressive physical and cognitive disabilities are left on the periphery, or friends and family must step in to advocate on their behalf. This creates a system that rewards the privileged and functional and punishes the marginalised and frail.
However, let's not throw the baby out with the bathwater. The value of social inclusion is paramount if people are to flourish even as they age. It is not that the 'medical' matters more, but rather that the medical cannot be divorced from the social in old age. It is equally as senseless to rely only on individual medical assessments to determine aged care needs and utilise only hospitals to treat the most complex cases.
We can all learn from the relative success of Community Controlled Health Centres which have been so effective in Aboriginal and Torres Strait Islander communities. These centres are not merely effective because of cultural competency and Indigenous community values, but also because they value integrated wrap-around services which feature health workers, nurses, social workers and other allied health referral pathways. Ageing and age-related decline is inherently multifaceted; restrictive medical versus social divides will fail older people. Legislated separation of assessment processes from service provision for the sake of 'transparency' and 'accountability' would render Aboriginal Community Controlled Health Organisations (ACCHOs) inoperative rather than guarantee better service outcomes. This is true for non-Indigenous as well as Indigenous Australians, particularly in similar low population and less wealthy areas.
To summarise: frail older people and their family carers are in the hands of evidence free government zealots favouring market solutions to aged care provision; of consumer lobbyists (the cognitively intact 'young-old') who preference individual aged rights over effective care provision for the cognitively frail 'old-old'; and Royal Commission indecision on the causal role and management of health-related factors such as cognition and mobility in serious disability care. With the decline of their local ACATs, State Hospital based Geriatric Services remain stuck in hospital assessment and care, often unable or unwilling to embrace community care or develop a local community rehabilitation model. In the NDIS, disability factions more logically promote individual rights over a medical model where rigid Medical Rehabilitation Services take little or no part in disability care. The Australian Medical Association fights for more money and control for GPs and ignores or opposes development of multidisciplinary community health models, themselves decimated by successive Commonwealth Medical advisers; successive Governments have failed to develop viable Commonwealth-State integration of Community Health Services, Hospitals, Chronic Disease prevention and Aged Care Services, which are fragmented and divided between Federal and State Jurisdictions.
Any approach to Aged Care is complex – but not rocket science – largely involving as it does a change in political attitudes and adequate funding from a rich society. The Australian community post-COVID-19 is ready and willing to change. In our rapidly ageing society we need to join the frustrated family carers of the cognitively frail 'old-old' to convince Government that Aged Care is an essential Public Service – as essential as Public Health, a Public Hospital System, Border Control, Defence and Social Services.