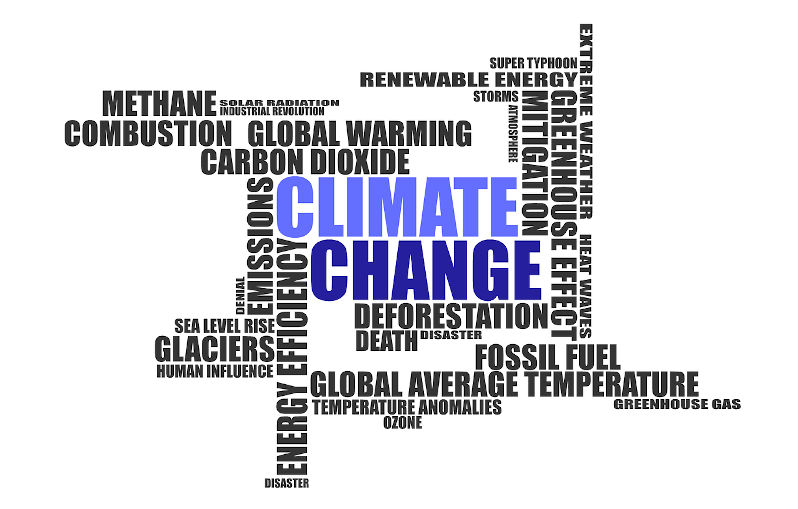 For too long, the nine Australian governments have been pursuing inconsistent agendas on emissions and energy. Usually, the. states and territories have led (in some notable cases under Coalition governments), while the Commonwealth has lagged badly.
The other day, I was challenged to say what I would do if I were the incoming Minister for Emissions Reduction and Climate Change. I won't be, but let's go along with the challenge.
I am unlikely to need the famous words of Isaac Newton, that I am "standing on the shoulders of giants." This will be more like starting from scratch.
Several things must be on the agenda.
First, we should create a serious Department of Climate to prepare policy for the government and coordinate national efforts to mitigate climate change.
The recent third volume of the IPCC's Sixth Assessment Report, on mitigation, has a chapter on the importance of competent national institutions. You can find it starting on Page 2,202 of this rather unwieldy document.
The same report makes clear that the window for keeping the world below 1.5 degrees Celsius of global warming is closing rapidly. This is not the time to turn one's back on climate change, as the Prime Minister is doing in his campaign.
The Department of Climate could be fashioned out of the present Department of Environment and Energy (presided over for now by ministers Sussan Ley and Angus Taylor). New people would need to be brought in to bolster capacity for analysis and policy development. I am not one who agrees with Scott Morrison that the public service is for service delivery, not policy. This suggests policy must come from ministers themselves, helped by lobbyists, think-tanks, consultants and young ministerial staffers. Morrison's view may account for some of our policy failings on climate change over the past decade.
Why focus a whole department on climate? Because it is the most important challenge of our time. As the whole globe warms slightly, droughts, heatwaves, violent storms and floods are proliferating. The IPCC says this is affecting every part of the world. Australia is as vulnerable as any country and has already had its share of catastrophes.
In a recent survey of economists by The Conversation and the Economic Society of Australia, 74 percent nominated climate change as the most important issue for this election, compared with 38 percent for the next most pressing matter, housing availability and affordability.
And Australia is doing far too little. UN secretary-general António Guterres has gone so far as to name and shame us for dragging our feet on climate action. Launching the latest IPCC report, he said: "A growing number of G20 developed economies have announced meaningful emissions reductions by 2030 – with a handful of holdouts, such as Australia."
The new Department will develop policy for ministers, work with other arms of government where interests overlap (such as in transport and agriculture), coordinate policy with states and territories and help build national consensus on the need for climate action.
An early agenda item for the Department will be a review of the emissions reduction target for 2030. The Government's target of 26-28 percent reduction by 2030 compared with 2005 is inadequate, as the Secretary-General made clear. Labor says we should aim for 43 percent. Climate scientist Will Steffen says 65-75 percent. We need to land on a figure that is stretching but credible.
Next on the agenda could be policy to speed the uptake of electric vehicles. This could include introduction of vehicle emissions standards like those in Europe, America and China. Australia is unusual in having none.
We will look at amending the EPBC Act, as it is known, so that approval of major new projects must take account of long-term harm to the planet and future generations, including through "Scope 3" emissions. These occur when fossil fuel exports are burnt in another country.
An audit is needed of carbon sequestration schemes under the Emissions Reduction Fund. Experts like Professor Andrew McIntosh have said that many of these schemes are not working and simply pass public funds to private hands. Such mechanisms should be important in reducing our emissions. We need to be sure of their integrity.
We will look at a related scheme known as the Safeguard Mechanism. Large emitters, who belch more than 100,000 tonnes of CO₂ each year, each have a "baseline" based on past emissions. If they exceed their baseline, they must buy carbon credit units. It sounds good, but it has been subject to tinkering. Baselines can now move in proportion with production. Former Business Council chief Grant King recommended emitters should get special credits if they achieve more output within their baseline. We may need to change this system to make it work properly. The Business Council has committed heresy to conservative ears, suggesting it might morph into an economy-wide carbon emissions cap-and-trade system.
As Minister, I will call an early meeting with the states and territories. For too long, the nine Australian governments have been pursuing inconsistent agendas on emissions and energy. Usually, the. states and territories have led (in some notable cases under Coalition governments), while the Commonwealth has lagged badly. We will not always agree, but we have a common enemy in the warming of the planet. We should aim for greater coherence and less of the argument that confuses the public.
A key area for coordination will be what Labor calls "rewiring". This is the adapting and strengthening of the electricity network, for two purposes: first, to handle intermittent supplies based on wind and solar; and second, to cope with much larger power volumes as more the economy switches to using electricity, rather than coal, oil or gas, as the major form of energy. Rewiring is being done by the states now, at varying rates. Transformation could be greater and faster with national coordination and additional Commonwealth money.
We will set up a special program to find ways to accelerate the building of big new export industries based on Australia's great renewable energy resources. These will include making "green" hydrogen or its more easily transported form, ammonia, smelting and refining of metals and export of electricity itself by undersea cable. We need such new industries because our big exports of coal and gas are bound to decline. Professor Ross Garnaut first drew attention to the potential in his 2019 book Superpower.
Entrepreneurs like "Twiggy" Forrest and Mike Cannon-Brookes have been pursuing the opportunities with gusto. But other countries know about them too. Several Gulf countries are developing solar megaprojects, and South Korea is making huge investments in offshore wind power. I am not proposing big government investment, channelling R. F. X. Connor, but suggesting that the Commonwealth may be able to accelerate development and help secure a bigger share for Australia.
As soon as possible, I will take a hard look at whether it is still possible to cancel the $600 million gas-fired power station the Morrison government has proposed for Kurri Kurri in the Hunter Valley. This was widely criticised and uneconomic and unnecessary when Angus Taylor announced it in May 2021. Its real purpose may have been to wedge Labor in the region.
Finally, I will stop forthwith direct grants to companies involved in fossil fuel projects or to related infrastructure, such as the $1.5 billion just announced by Deputy Prime Minister Barnaby Joyce for new port facilities in Darwin, mainly for the export of gas.