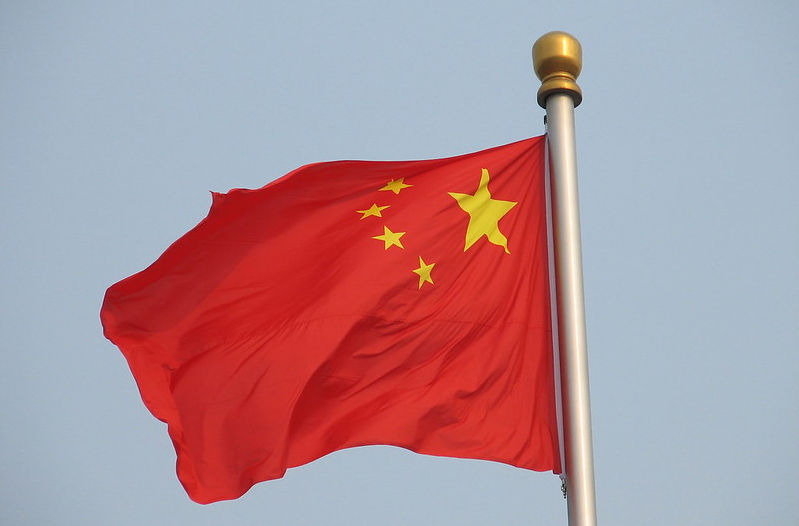 Prime Minister Albanese is happy to begin his prime ministership by fawning on the U.S., Japan and NATO, while all three move further away from China as a systemic competitor, threat or worse.
China has sent out several conciliatory messages to Albanese, implying it wants a reset, with Albanese hurling back insults. At least as far as relations with China are concerned, the new ALP government is beyond disappointing, verging on a disgrace. Meanwhile, the West is using the war in Ukraine to bolster military power and not only defeat and humiliate Russia but also isolate China. This is dangerous in the extreme. It could easily lead to wider war, including with China, severely damage the world economy, including those of Western countries, and scuttle attempts to reduce poverty and save the world's ecosystem.
Certainly, the new government has been active in diplomacy. The new Minister for Foreign Affairs Penny Wong and Defence Minister Richard Marles have both shown themselves much better diplomats than their predecessors, Marise Payne and Peter Dutton. That is not saying much. Marles was at least prepared to meet with Chinese Minister for Defence Wei Fenghe at the Shangri-La meeting in Singapore, establishing the first Australia-China minister-to-minister meeting for over two years. But Anthony Albanese took weeks to respond to a note of congratulations from Chinese Prime Minister Li Keqiang. In contrast to Li's message, this one was never made public. However, it was accompanied by demands on trade and other things that gave an impression that was mean-spirited and uncompromising to the point of being insulting.
On 24 June, the recently appointed Chinese Ambassador to Australia Xiao Qian gave a talk at the University of Technology, Sydney. Attending virtually, I was struck by two things. Firstly, how conciliatory he was. He stated his main message, despite the downturn in relations, was that "China's policy of friendship towards Australia remains unchanged. Looking into the future, China and Australia relations enjoy great potential for cooperation and bright prospects."
The second thing that struck me was how open he was. He reacted patiently and politely to some very provocative protestors, including the controversial former University of Queensland student Drew Pavlou, who had adopted an absurdly negative stance against China and even stood for the Senate with that policy. These protestors did everything they could to disrupt the meeting and howl down the speaker. He answered questions on sensitive matters such as the imprisonment of Yang Hengjun and Cheng Lei and the treatment of Uighurs in Xinjiang. One may not have agreed with his point of view, but he put it forward calmly and honestly. I, for one, was very favourably impressed.
What was Anthony Albanese's reaction? He did not care about negotiations or being friends. There would be no talks until China removed its economic sanctions. China "must" condemn Russia for invading Ukraine (India's independent stance does not prevent initiatives to be friends with that country).
My own view is that China's policy of criticising the invasion of a sovereign nation, such as Ukraine, but calling for recognition of Russia's security and opposing sanctions against Russia as harmful to the world in general is quite defensible. Certainly, many non-Western countries have adopted similar or identical policies. I also think that when China signed its agreement with Russia early in February this year, it did so on good grounds, including that the West had been following a hostile policy. The United States not only imposed unnecessary trade sanctions, but boycotted the Beijing Winter Olympics on the totally spurious grounds of a "genocide" in Xinjiang. To call China's agreement with Russia "chilling", as some in the West did, seems to me just silly. For Albanese to go ordering China around by saying it "must" follow policies that he approved is provocative and even presumptuous. If I was in China's place, I'd find it offensive.
Actually, it seems to me Prime Minister Albanese has been rather insensitive or worse with quite a few of his comments. He attended the NATO summit in Madrid and made comments critical of China. He has on all occasions talked of China as a bad country while doing his best to be friends with everybody else and to reset with France. Of course, it is fine for Australia to be friends with other countries, but targeting China as a demon along with Russia, seems to me unjust and unwise.
At the end of June, Anthony Albanese also likened Russia's war with Ukraine to China's policy on Taiwan. This drew particular criticism from China Daily, China's main English-language newspaper. It said in an opinion piece that this showed ignorance, since he should know Taiwan's status.
Meanwhile, Australian public opinion seems to reinforce the view of a hostile mainstream media on China. The 2022 Lowy Institute Poll came out on 29 June. It revealed that the percentage of Australians believing China was an economic partner rather than a security threat had fallen from 55 to 33 since 2020, while those with the opposite view had risen from 41 to 63 per cent, a huge change in just two years. Still, 51 percent think Australia should be neutral in the event of a Sino-American war over Taiwan, with 46 per cent believing Australia should side with the U.S. Only 1 per cent think Australia should support China. These figures are not too surprising, considering the politics, but they are extremely unfortunate. They make me despair whether there is enough public pressure for a reset. Thank goodness for Pearls and Irritations.
On 30 June, NATO concluded its 2022 meeting in Madrid with a rather Manichean statement that, to this reader, divided the world into good versus evil. The meeting committed members to far increased military spending, Secretary General Jens Stoltenberg saying that NATO's target for each country to spend 2 per cent of GDP on defence would in future be regarded more as a floor than a ceiling. Some 300,000 troops will be put in readiness to resist an aggressive Russia. Formerly neutral Sweden and Finland were invited to become members.
What's most relevant here is that, for the first time, NATO cast a hostile eye on China. The final statement said in Paragraph 6 that NATO faced "systemic competition from those, including the People's Republic of China, who challenge our interests, security, and values and seek to undermine the rules-based international order", the same old unproven meme that Australia and other Western countries use to isolate China. To be fair, Stoltenberg had said a day or so earlier that China was not an adversary, but such language was absent from the NATO statement.
To this reader, it is provocative in the extreme for NATO to concern itself with China and the Pacific region. NA stands for North Atlantic, which is a world away from China. Reading statements by people like President Xi Jinping and Defence Minister Wei Fenghe, what strikes me is how non-confrontational they are by comparison with the way Joe Biden, and others, even Anthony Albanese, go on. Looking at the situation from China's point of view, NATO's position is highly insulting and confrontational. Professor Shi Yinhe of Renmin University of China nailed it well when he said of the meeting's final statement: "It frames China as an adversary in a global perspective, not only in the Pacific and in East Asia, and it does so in a formal document."
Yes, China doesn't necessarily agree with NATO's position or values. China has a different system of government, which has shown itself pretty effective. It's a challenge in the sense that its economic and overall rise has been successful so far. But it was possible not so long ago for countries with different systems of government to be friendly towards each other, and should still be so now. This warlike language demonising China is, to be it mildly, unhelpful and unwise.
There is, I suppose, still hope that Albanese could change his China policy. But up to now things look very bleak indeed. Moreover, while not supporting Russia's invasion of Ukraine, I fear for the policy of militarisation that the West has adopted. Signs so far are of hardening positions everywhere, of a war that is already damaging the world economy and food supply and will do so more as it proceeds. Signs also point to the spending of huge sums of money, like many billions of dollars, on armaments and the military just at a time when the world needs more resources to repair the effects of climate change and to relieve poverty and food shortages. All this leads to very frightening prospects for the future