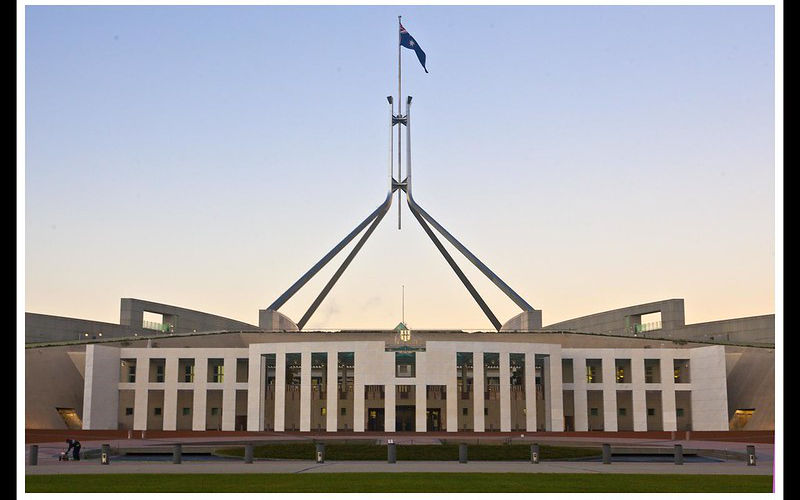 If Australians thought a new government would independently seek better relations with our regional neighbours, the Albanese team is already giving us reasons to be disappointed.
In government for only six weeks, the Albanese government is already looking spineless. It may meet the domestic expectations it raised in the campaign, of governing for all Australians, establishing a Federal ICAC, meeting responsible CO2 emissions targets, and solving energy cost and supply problems, but the differences between it and its predecessor in foreign and defence policy are diminishing.
Deputy Prime Minister (and Defence Minister) Richard Marles is in no hurry to implement Labor's half-promise to replace a foreign monarch with an Australian head of state, chosen by Australians. In Kigali for the Commonwealth summit, he claimed that Prince Charles wasn't referring to Australia when he said it was up to countries to decide for themselves whether to become republics. But that has been the Crown's position for decades, and has been expressed to Australia. Like his predecessors, including Kevin Rudd, Marles appears to want to say nothing before the Queen dies, after which the funeral and the coronation will make it impossible to hold a successful referendum for a republic for many months, or years.
While that restraint may endear the Albanese government to Britain, Australian ministers seem to be in no hurry to deal with a more urgent foreign relations matter: securing the release of Julian Assange. Before the election, Labor's position was 'enough is enough' for the WikiLeaks founder. Little now stands between him and extradition to high security prison in the US for life, unless Albanese is privately calling in favours – for AUKUS, perhaps. Australia hasn't appointed a High Commissioner to succeed George Brandis, and doing so without delay would help. In Washington, where then Senator Biden in 2010 called Assange a 'high-tech terrorist', Australia has done nothing. President Biden is now a great advocate of human rights and freedoms and Arthur Sinodinos remains Ambassador, making a changed approach from Australia unlikely. Relying on a recent offer of asylum from Mexico is not the way for a confident, independent Australian government to defend the rights of its citizen who is guilty of nothing and accused of nothing.
Six weeks in government, the Prime Minister and Foreign Minister have yet to respond in kind to diplomatic feelers put out by the Ambassador of China. Both have met with their counterparts in Southeast Asia, the South Pacific, and the Quad, and everywhere the agenda was the push-back' against China favoured by ASPI. Certainly, it's been a relief to hear Penny Wong recommending the peaceful settlement of disputes in accordance with 'international law and norms', rather than the 'international rules-based order' so often cited by her predecessors. Marles' meeting with China's Defence Minister in Singapore broke the two-year drought in such contacts. But Australia's access to China isn't happening, unless it's a well-kept secret. Trade embargoes continue to hurt Australia more than they hurt China, and Australia serves the PRC as a bracing example to others.
The Prime Minister goes to Madrid for NATO, on departure making an anti-China statement about 'strategic competition'. Now NATO promises to come to the rescue of the Indo-Pacific: the same NATO which fled ignominiously from Afghanistan, and doesn't dare to confront Russia over Ukraine. On 31 March, President Zelenskiy presciently warned the Australian Parliament about what happens to countries which are used as proxies by great powers.
The supportive mainstream media view is that Australia has to push back against an increasingly assertive China. How we can do that on behalf of small island neighbours, with an incapable defence force, and a faltering, unreliable ally is not explained. Hugh White, James Curran, and others say it's not possible, and that our timid habit of relying on the US is outdated and unrealistic. But China has a record of aggression, argues a former Australian diplomat who for much of his career served Coalition governments. David Livingstone cites Chinese attacks in Korea in 1950, India in 1962, the Soviet Union in 1969, Vietnam in 1979, and India again in 2021. ('We misread China at our peril', SMH 28 June 2022: 18). He fails to mention America's much longer list of aggressive wars and defeats since 1945, to several of which Australia contributed forces.
The facts about China speak for themselves. While the PRC defence budget in 2022 is $US 229.5 billion, the US spends $1 trillion a year, making over-extension a real possibility. China's gross domestic product on purchasing power parity terms has exceeded America's since 2017. The IMF says America's economy grew by a creditable 5.9 per cent in 2021, but China's grew by 8.07 per cent. Inflation in the US was 4.7 per cent, and in China, merely 0.85 per cent. The COVID pandemic provides another contrast: deaths since January 2020 reached 1 million in the US on 12 May 2022, or 3042 deaths per million of population, and the highest in the world. Australia has recorded 9758 deaths. In China in the same period 5226 deaths were recorded, or 3.7 deaths per million. After 19 June, the end of the Shanghai lockdown for Omicron, China recorded no deaths at all from the virus.
As under previous governments, Australia is being told little about what our military is up to. Marles says Australia is acting in accordance with international law when we conduct naval and military aviation activities in China's exclusive economic zone (EEZ), up to 200 nautical miles (approximately 340 kilometres) from its shores. What he'd say if China did the same in our EEZ can only be imagined. China and Australia have ratified the the 1982 United Nations Convention on the Law of the Sea, establishing EEZ, which bars such activities: the US has not. Before either China or the US provokes hostilities over Taiwan, Albanese (like Menzies in 1954 over Quemoy and Matsu) should make it clear that Australia will not join a coalition for such an illegal, aggressive war.