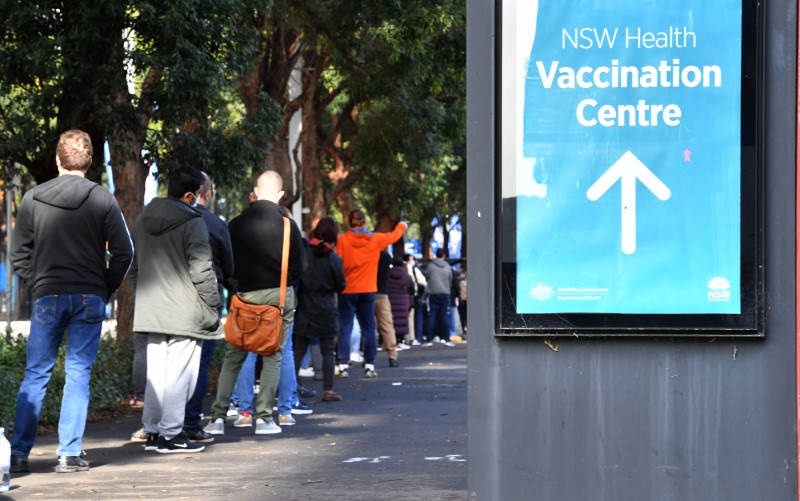 The mistakes made during the Covid pandemic have been costly but provide an opportunity to ensure the nation is better prepared next time. 
The ongoing COVID-19 pandemic has not been particularly well handled at any level, either politically or from a health system perspective, but have we learnt any lessons from all this, and where are the opportunities to learn as we plan for future pandemics?
It seems to me that, naturally, many of us find it hard to accept death as an inevitable part of our existence. This is not helped by drug companies, research institutions, coroners and others who are happy to promote the myth of eternal (or at least significantly longer) life if only we could find a cure for cancer or a new wonder drug or put enough protections in place, to hell with the opportunity costs.
Years ago, I remember a conversation with the then CEO of a large ambulance service who pointed out that "we can't save everyone, or we'd be knee deep in people".
As the number of deaths from Covid escalated and were painstakingly detailed in daily press conferences, I asked a group of my friends how many deaths they thought there were on an average day in NSW. No one knew, but those who took a guess underestimated significantly. On average about 140 people a day die in NSW. According to the COVID Live website, an average of two of these deaths were attributed to Covid between March 2020 and November 2021.
Meanwhile, the flu, which has traditionally taken a severe toll on the elderly and others vulnerable to disease, has had a remarkably varied impact over recent years. According to the National Notifiable Disease Surveillance System's report on November 7, 2021, "notifications of laboratory-confirmed influenza have remained low since April 2020. In the year to date in 2021, there have been 598 notifications to the National Notifiable Diseases Surveillance System in Australia, of which 14 notifications had a diagnosis date this fortnight."
Further, "in the year to date, of the 598 notifications of laboratory-confirmed influenza, no influenza-associated deaths have been notified to the NNDSS. There has been one hospital admission due to influenza reported across sentinel hospitals sites since commencement of surveillance in April 2021… it is likely there is minimal impact on society due to influenza in 2021 to date."
This is remarkable given there were 1181 deaths from the flu in 2017. Presumably the measures taken by society to combat Covid, such as social distancing and mask wearing, have had a significant effect on the spread of the flu, but the reduction in incidence of this disease must to some extent compensate for the effects of Covd.
In the current pandemic, politicians have solemnly announced the numbers of Covid-attributed deaths on a daily basis and declared that their "thoughts and prayers are with the families". Death is always tragic, of course, and relatives and friends need support in the grieving process, but what about the other 100-plus deaths that occurred every day? And what about the age and co-morbidities of the Covid-stricken?
But by this time the pollies had well and truly backed themselves into a corner, not helped by the media which had a new story that just kept on giving. Footage of the sick (preferably clinging to life, intubated in an ICU bed), graphs and expert prognostications abounded, and border closures were more manna from heaven.
So, like deer bounding away from headlights, the politicians handed the whole show over to the public health experts, usually Commonwealth or state and territory chief medical officers, who were thrust, I suspect largely unwillingly, in front of the cameras. Meanwhile, our prime minister, premiers and health ministers sheltered behind them as they were now "following expert medical advice" and there was someone else to blame for lockdowns, masks, QR codes, apps that never worked and vaccines and testing kits that never arrived.
However, public health officials tend to be risk averse and focused primarily on health, as they should be, rather than social or economic issues. As the economic and social impacts of the health responses to the pandemic started to hit, other forces came into play.
Big business, which traditionally champions "the market" as a solution to any problem including climate change and which decries government interference, didn't hesitate to put its hand out for subsidies and then not return them when they were unneeded. Perhaps a bit of Robodebt on business wouldn't be a bad idea.
The race for vaccines then became intense and competitive – the problem was no one had apparently planned what to do with them when they got here and distribution stalled badly, leading to rampant attempts at blame shifting between the various levels of government. "Unseemly" doesn't even get close to describing the behaviour of our governments over the past couple of years, and who knew that the states and territories had the power to close their borders? It seems we have learnt little from this as the farce continues with the current failures to ensure adequate distribution of testing kits.
In the end, the Australian health system, fractured though it is, has responded well to date and well within its capacity. However, I cannot imagine having to tend to very sick patients for hours on end dressed in full PPE. The term "heroes" is often bandied around these days, but it is barely adequate to describe our health workers. Our health system is strong and generally well resourced, and shroud waving by the media and interest groups is inaccurate and unhelpful.
So, what could we have done better, and how will we handle the next pandemic?
In a country with a population the size of ours and with a government model based on arrangements that were appropriate centuries ago, isn't it time we reviewed our constitution and governance? No doubt, but this is unlikely to occur when it takes years of wrangling and conflict to amend just one word of the national anthem.
But the national cabinet was a move in the right direction; perhaps we need to develop its structure and functions further. For example, should the federal opposition have a presence at national cabinet meetings?
Covid will eventually lose its potency and become just another of the myriad diseases that exist in individuals and the overall community but seldom become major threats to public health. Before this happens, it would be timely to review our responses and make adequate preparation at the national level for the next pandemic, focusing on quarantine and vaccination distribution.
Messaging
Accurate information and consistent messaging need to be established from the start. The pandemic began soon after the US presidential election when "fake news" was all the rage and various social media platforms had a ball allowing the spread of misinformation or unsubstantiated theories from fringe organisations and individuals. I do not believe it is the role of various platforms to moderate or censor this. Their business model is to attract as much traffic as possible and then use their data to sell stuff. There is no point fretting about this; thankfully we live in a country where free speech is a treasured right and should be defended.
But we do need to be prepared to counter the "crazies" and provide clinically accurate information. You will never convince a conspiracy theorist that they are wrong, so it is pointless trying (unless you have a strong desire to become part of the conspiracy yourself). At the end of the day, despite seemingly endless scandals, broken promises and straight-out lies, most people still trust their government so the messaging is worth getting right.
And clear and accurate messaging is particularly important for ethnic minorities and Indigenous populations, who, for their own justifiable reasons, may have little trust in governments. The vector of delivery of the message has to be appropriate. It is imperative to engage community leaders from the start as they are trusted sources of information.
I've been a soldier myself but I shuddered at footage of our military and police door-knocking in areas where refugees or the Indigenous form a large part of the community. Refugees traumatised by atrocities would be particularly terrified. If we had to use soldiers and police, why were they in uniform?
This was an opportunity missed from the start. There was much talk about "beating" or eradicating the virus. This was the wrong message as it was never going to happen and the public should have been more accurately informed. As we know, viruses can mutate ad infinitum and the messaging should have been around mitigation and learning to live with the disease while vaccinating as much of the population as possible. And that is what has finally come about in all but the most obdurate of states.
As we continue to progress through various mutations of the virus and learn new letters of the Greek alphabet, we need to learn from what has worked and what hasn't. Acceptance of the fact that we must live with the virus and that vaccines are the only answer need to be the messages from the start. The role of the national cabinet needs definition and and commitment from all levels of government.
An independent review by a committee chaired by a trusted person of significant standing in the community and comprising members of similar status from the medical, communications and logistical sectors should be established as a priority. Standing agreements and facilities should then be established in terms of quarantine arrangements and vaccine and test distribution. Hopefully we'll do better next time.