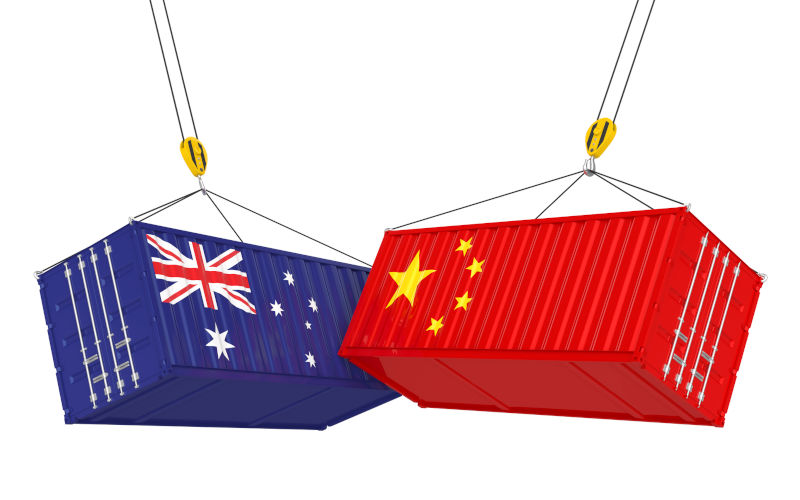 Prime Minister, Anthony Albanese is perpetuating the myth that China's action in 2020 to restrict Australian exports was a bolt out of the blue that was uncalled for. President Xi will have a very different view.
Either he is unaware or feigns not to know that during the previous four years we blocked:
China's exports of aluminium and steel products on grounds that the WTO rejected,
Chinese investments including those in non-strategic products like Lion dairy and drinks,
Chinese technology even though Huawei's 5G system was recognised as the best available, and
China's promotion of its interests in Australia like other nations do (e.g., Israel, USA, Britain, France, Germany, India, Japan).
Afterward, ASIO raided the homes of Chinese journalists to seize their computers and interrogate them in front of their families. Also, the Australian government pressured universities to close their Chinese-sponsored language centres notwithstanding they don't engage in politics.
These obstructions to Chinese trade, investment, technology, and influence breached the letter and spirit of our 2015 Free Trade Agreement with China that the Abbot government at the time had hailed as an "economic partnership" since it extended beyond trade by embracing measures for closer economic integration.
When Malcolm Turnbull became PM, the mood changed (the appointment of China hawk, John Garnaut, as his senior and then principal international adviser possibly spawned that). Canberra decided that Australia should lead the world in decoupling from China, even though it was our main market and an important source of investment, tourism, and students. This stance proved a winner with the new Trump administration though Australia got no favours in return. Indeed, Trump's trade deal with China forced it to divert its agricultural imports to America at the expense of other primary producers including Australia.
In April 2020, the Australian Foreign Minister Marise Payne, after liaising with America, but not consulting China, announced that Australia would push for an independent international inquiry into the outbreak of COVID-19 in Wuhan, China. Prime Minister Scott Morrison went further, suggesting that the World Health Organisation (WHO) needed tough new "weapons inspector" powers to undertake the investigation. For China that was the last straw since it presumed the virus was China's fault. China then decided that Australia was no longer a reliable "economic partner", but a "hostile supplier". Thereafter, it put restrictions on our exports of lobster, beef, cotton, and timber, tariffs on our wine and barley, and blocked our coal and copper.
Albanese says, "China has changed, not Australia". In truth, Australia decided to overturn its economic partnership with China almost immediately after formally signing up for it. When Australia changed its views after Turnbull became PM it should have been upfront and told China it wanted to scrap the deal. Instead, the agreement is still in place, though now a dead letter law.
America's containment policy
Albanese should be careful to avoid entrapment by Biden's quest to isolate China diplomatically, technologically, and economically. Unlike the USA, Australia is part of Asia, and its economy is complementary to China, so not in competition with it. China is the world's biggest factory, and we are amongst its biggest suppliers of fuels and raw materials used for its manufacturing and construction. We run a huge trade surplus with China, with the value of our exports double that of our imports.
China's market for our products is bigger than our next dozen national customers combined. Imports from China (e.g., electronic equipment, machinery, boilers, furniture, lighting signs, prefabricated buildings, apparel, motor vehicles, plastics, toys, games, and sports requisites) are cheaper than those available elsewhere helping us to contain our cost of living. Without them, our wage's purchasing power would have been much lower.
By contrast, the USA views China as an economic ogre because it has a large trade deficit with it and is worried that China's advances in technology could overtake Silicon valley's edge. So, its policy of confronting and containing China is not just about maintaining its military hegemony in Asia, but about preventing China from becoming an economic superpower. China wants to escape the middle-income trap bedevilling most of Asia by moving up the economic value chain via its "China 2025" plan to reduce its dependence on foreign technology and promote Chinese hi-tech exports.
Shifting from labour and capital-intensive industries to highly innovative ones will boost worker productivity and wages. That would help offset China's declining workforce and diminishing overseas markets beset by post-pandemic stagflation and increased onshoring of supply lines. America knows that if it can convince its allies to boycott China's ITC (e.g., Huawei 5 G system) it can hamper China's efforts to become a rich country.
Yet Australia's prosperity hinges largely on China's prosperity. That is a reality we must recognise. Dumping China is not an option since it will be the dominant economy of the 21st century. Unless of course, we have strong grounds to believe it is planning to invade south-east Asia and then us, in which case we should immediately stop exporting base metals that go into making its military hardware. But there is no evidence for that.
Albanese is kidding himself if he thinks that the breakdown in economic relations was purely China's doing and that Australia did not provoke it. He needs to acquaint himself with the facts before going off half-cocked if he is serious about improving relations with China. His latest endorsement of the NATO communique accusing China of posing a global threat to the interests, security, and values of the now 32-country alliance has earned stern rebuke and thereby compromised any reset in relations with China.
To join America's push to hobble China's growth would shackle our own efforts at higher living standards and better public services. Albanese should be acutely aware of that because he has not only inherited a huge structural government deficit but added to it with his own ambitious social programs. Without China's buying power his government won't be able to undertake budget repair let alone pay for its expensive promises. Nor will it get Australia out of its stagnant wages rut since slower growth would mean higher unemployment and less labour bargaining power.
Repost from Jul 7 2022