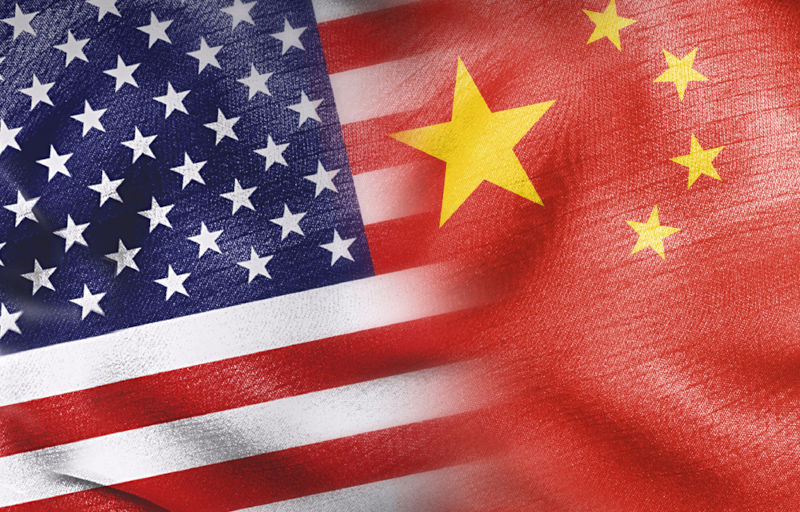 Plan to stabilise US-China links; Beijing's hand strengthened; tighter control over Taiwan; war not imminent.
Asian nations' balancing act; rules-based ordered just a new bottle
Veteran Singapore diplomat Kishore Mahbubani says future historians will accuse Nancy Pelosi of recklessness because she was prepared to start World War III just to get some personal publicity.
"All Asians should unanimously condemn her for starting a fire in our neighbourhood without taking any responsibility for the dangerous consequences," he says.
Mahbubani, a distinguished fellow with the National University of Singapore's Asia Research Institute, says in an article in The Straits Times that, thanks to Pelosi, US-China relations have sunk to a new low. "Indeed, there is a real possibility that this negative relationship between the two could spiral out of control," he says.
How to stop this dangerous spiral? Mahbubani has an idea, one that might be called strange but simple: invite former US Secretary of State Henry Kissinger to help stablise US-China relations.
"This solution rests on one foundation: that Dr Kissinger is one of the few Americans who are equally revered I both Beijing and Washington," he writes.
Kissinger is revered in the US but he is also ignored, he says. If the US had listened to his advice the crisis over Taiwan (and Ukraine) could have been avoided.
In a Bloomberg interview last month, Kissinger said the US should stop its endless confrontations with China. Yet Pelosi visited Taiwan knowing Beijing would have no choice but to react forcefully to a deliberate provocation, he says.
Mahbubani proposes three steps China and the US could agree on:
Declare that neither side will start a nuclear war
Remove all trade tariffs imposed on each other during the Trump years
Resume climate talks, as climate change is a common challenge
"None of these three steps would imply an end to the massive US-China geopolitical contest," he says. "However, these three steps would ensure that even as their geopolitical contest accelerates, there would be a clear limit beneath which both superpower would never fall."
Response to Pelosi strengthens China's hand
Nancy Pelosi's visit to Taiwan has changed the status quo in the Taiwan Strait – in China's favour.
This is the view of a Chinese military academic, published in Hong Kong's South China Morning Post.
Zhou Bo, a retired PLA colonel, now a senior fellow at Tsinghua University's Centre for International Security and Strategy, says history is not always written by the victors.
"It is equally written by losers," he says. "Nancy Pelosi's visit to Taiwan is a typical example of how a self-centred egoist has gone out for wool and come home shorn."
Zhou says Beijing's response to Pelosi's visit was carefully calibrated yet exceptionally strong. The PLA has shown it can blockade Taiwan, should it ever chose to do so,
He recalls that 10 years ago, Japan announced it would nationalise the disputed Daioyu/Senkaku Islands. A furious Beijing sent ships to the area. "Today, Chinese coastguard ships sail regularly there, despite Japan's protests, to demonstrate Beijing's sovereign claim."
Looking to the future, he says, there will probably be a chain reaction. The US will speed up military assistance to Taiwan; a more confident China will respond forcefully and Taiwan's room to manoeuvre will shrink.
"It is hard to tell where the endgame is but two things are sure," Zhou says. "Taiwan cannot move away and time is on the side of mainland China."
Beijing's Taiwan white paper targets tighter control
Beijing has issued a new white paper on Taiwan, the first since 2000, and the policy changes it outlines would lead to tighter mainland control if unification took place.
Mimi Lau, an experienced China reporter, spells out the changes in a South China Morning Post article.
Unchanged is Beijing's willingness to use force if it decides it is necessary – although it reaffirms its commitment to peaceful reunification, if possible.
But a big change is that Beijing has removed an offer not to deploy military personnel to Taiwan in the event of reunification.
The paper – "The Taiwan Issue and China's Reunification in the New Era – drops a pledge that Taiwan could have a more relaxed one country, two systems governance model than Hong Kong and Macau.
Also missing are an offer of a high degree of autonomy for Taiwan and a promise that any matter is "up for negotiation" under the one-China principle.
China Daily, an official English-language newspaper, says the document was released to confirm that Taiwan is part of China and to show the commitment of the Communist Party and the people of China to reunification.
It quotes from the white paper: "We are one China and Taiwan is part of China. This is an indisputable fact supported by history and the law. Taiwan has never been a state; its status as part of China is unalterable."
China Daily also printed the full text of the white paper.
Is war imminent? Perhaps not
What are the immediate military implications of China's show of power in confronting Taiwan over Nancy Pelosi's visit? Is war about to break out?
Perhaps not.
In Singapore's The Straits Times, journalist Danson Cheong quotes Chinese military experts as saying the air-and-sea drills were a rehearsal for a future invasion. Similar exercises would become more common, Cheong, the paper's China Correspondent reported.
"But the show of force does not mean that war is imminent," Cheong wrote. "The PLA still does not have the capacity to achieve a decisive victory."
In a companion piece, Charissa Yong, the paper's US Correspondent, said the unofficial blockade raised the question of how to counter such grey zone tactics that fall short of open warfare.
"But the military drills also appeared to harden the resolve in the US to defend Taiwan, or at the very least, more swiftly and seriously arm it for its own self-defence," Yong wrote.
Hong Kong's South China Morning Post says multinational businesses in Taiwan are drawing up plans to evacuate people and assets in case China invaded the island.
"While no one is fixing to leave," the paper reports, "analysts say the military drills… have led some companies to draw up contingency plans or dust off pre-existing ones."
Power balance act is a polygamous game
Australian journalists devote much time and/or space to talking about why we cannot, or should not, try to repair our battered links with China. Journalists in Asia, however, discuss the weighty business of how their countries maintain good relations with China and balance their connections with China and the US.
In The Jakarta Post this week, senior editor Kornelius Purba plays with an analogy of a man with two wives – each equally jealous, rich and generous.
He quotes an unnamed veteran diplomat as saying: "Your polygamous man can teach your government how to deal with the US and China."
The writer says it was just a joke but then adds: "Indonesia, as well as many other countries in the world, should not belittle the advice.
"In real life, they have to deal with China and the US and they cannot disregard either of them."
In The Korea Herald, senior journalist Kim Myong-sik asks why new president Yoon Suk-yoel skipped a meeting with Nancy Pelosi when she visited Seoul. "Was he just acting in serious consideration of national interest amid the deepening power contest between the US and China?" Kim asks.
"Or was it a diplomatic blunder by an inexperienced president who needs more time to master his job?"
Most South Korean people have negative feelings about China. "As long as Beijing remains what it is, South Korea cannot but regard the big neighbouring country as a minus factor in its global business and national security endeavours," he says.
"Hence maintaining the pivot to the US is justified.
"Only when the Chinese become truly self-confident – abiding by the international standards of trade and finance, respecting intellectual property rights, without abusing human rights… or bullying weaker neighbours… and when it exercises influence for the denuclearisation of North Korea – will we happily count them as a plus factor in our future."
American world order re-branded
The oft-cited "rules-based international order" is just a rebranding of the "American liberal world order."
Chinese legal academic Xu Xiaobing says the phrase "rules-based international order" is neither described nor defined in texts on international law.
Xu, director of the Centre of International Law Practice at Shanghai Jiao Tong University Law School, quotes American soft-power advocate Joseph Nye as saying, in 2019, that with the growth of Chinese power it would be wise to drop the terms "liberal" and "American" and refer to an "open and rules-based international order".
Writing in the South China Morning Post, Xu takes issue with an August 3 statement by G7 foreign ministers and the high representative of the EU, on China's expected reaction to Nancy Pelosi's planned Taiwan visit. There was no change in G7 nations' one China policies, where applicable (Xu's emphasis) the statement said.
"This is a terrific statement in that it gives us a clue as to how the rules-based international order applies in a real case," Xu writes. "It shows the rest of the world and especially China what to expect under this order."
In dig at the grouping – G7 plus one – Xu says they are known as the new Eight-Nation Alliance.
"The old eight…invaded China in 1900 and forced the Chinese to sign one of the most unequal treaties," he says.