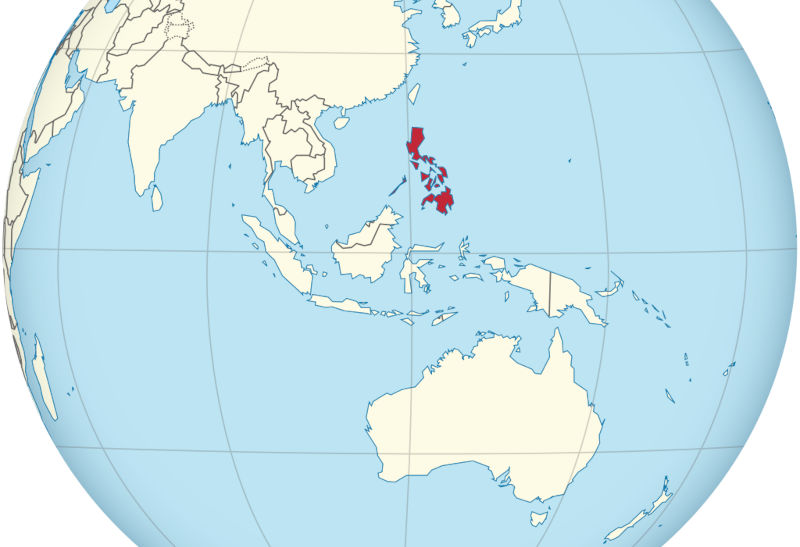 In Asian Media this week – a legal critique of the Xinjiang human rights report.
Plus: the Philippines has most to lose from Taiwan war; China's military not ready for invasion; the price of Indonesian independence; more than meets the eye in Bangkok scandal; Adani #3 on global rich list
Senior lawyer hits out at UN Xinjiang report
In the wake of Michelle Bachelet's report on human rights in Xinjiang, a group of UN experts have recommended the appointment of a special envoy to monitor human rights in China.
Bachelet, the outgoing UN human rights chief, China had seriously violated human rights in Xinjiang and may have committed crimes against humanity.
Hong Kong's South China Morning Post reported some 45 UN experts wanted a special session of the UN Human Rights Council to discuss Bachelet's report.
They said in a statement: "[We] urge UN Member States and UN agencies and business enterprises to demand that China fulfills its human rights obligations."
But there is a counter view, also found in SCMP's pages – that the conclusions in Bachelet's report went too far.
Ronny Tong QC, SC, a former chairman of the HK Bar Association, said in an opinion piece he would probably feel nauseous if a judge said a client may be guilty of a crime.
"How can the Office of the UN High Commissioner for Human Rights conclude …that Chinese government actions in Xinjiang 'may [emphasis added] constitute international crimes, in particular crimes against humanity'?" he wrote.
"Some say this is downright irresponsible; perhaps it is."
Tong said the report raised concerns that China's anti-terrorism regime in Xinjiang meant that legitimate protests and religious activities could potentially attract coercive legal restrictions,
"First, the report did not say the regime was being used to repress human rights," he said. "It said it might be.
"Second does not the International Covenant on Civil and Political Rights expressly say such rights are subject to reasonable legal restrictions to protect national security and public order?
"Third, and perhaps most importantly, how is the Chinese law any different or more unreasonable compared with other national security or terrorism laws?"
Tong said there was room for improvement with human rights in Xinjiang.
"[But]" exaggeration will get no one anywhere, except to fuel the suspicion of political assassination of national character on a grand scale," he said.
Philippines at risk in Taiwan attack…
Australians worry, opinion polls tell us, about a Chinese invasion of Taiwan and an attack on our country. But Asian countries would be far more at risk if war erupted in their region.
Among South-east Asian countries, the Philippines has the most to lose.
Just how much is explored in an article in Singapore's The Straits Times. It is published in the paper's consistently good Power Play column and is written by Raul Dancel, their Philippines correspondent.
"By proximity alone, the country will feel the effects of the conflict almost immediately," Dancel writes.
"Its northern most island – Mavulis, basically uninhabited but with a squad of soldiers guarding a small shelter with a lighthouse, flagpole and desalination plant – is just 140km from Taiwan's southernmost tip."
A large-conflict would likely cross into Philippines water and airspace and this would be fraught with dangerous consequences. Manila would be under pressure to respond militarily to any incursion.
"A likely first casualty in such a scenario would be Manila's balancing act between the United States and China if its response is not handled adroitly and delicately," Dancel says.
"The Americans will inevitably be involved, dragging the Philippines with them. Manila is obligated to host US forces in at least five military bases."
But if the Philippines were on America's side, China could threaten military outposts in the South China Sea.
Ideally, the Philippines should remain neutral. But, of course, the Americans do not see it that way, he says.
…But China is not yet ready
The military drills China's People's Liberation Army carried out in the Taiwan Strait in response to Nancy Pelosi's visit to Taipei last month were aimed at testing their capacity to conduct an encircling invasion of Taiwan's main island.
Two Indian foreign policy and defence experts, Professor Harsh V, Pant and Kartik Bommakanti, have made a preliminary assessment of what they call the big picture takeaways of the exercises. In summary, China is not yet ready.
Writing in The Hindu newspaper, they say China has been building up capabilities in three areas to prepare for an invasion. They are: air assault capabilities; missile effectiveness and logistics.
China has made substantial progress is developing the capacity for air assault mission against Taiwan, they say, and the PLA's air assault brigades can remain airborne for a long period.
But this is not enough. In an invasion, they would have to fly in close formation while maintaining effective air-ground and air-sea communications. "The latest drills do not definitively confirm these capabilities," they write.
The PLA has demonstrated its strength in missile capabilities. The drills would have yielded information about suppressing Taiwan's missile defences. But they would also have revealed much about Chinese missile strengths and dispositions.
Precision logistics, however, remain a core PLA weakness. "Without logistics, a full-scale invasion of Taiwan is impossible," they say.
Indonesia forced to pay for independence
In the years immediately after World War Two, the Netherlands refused to give up its claim to Indonesia, which it had colonised for hundreds of years. Indonesia declared independence in August,1945 but the Dutch launched two military operations to try to thwart them.
The campaigns failed and in 1949 the Netherlands gave in. But they demanded that Indonesia pay the debts of the Dutch East Indies and the costs of the military actions on the grounds they were necessary to restore peace and order in Indonesia.
This less-than-savoury slice of history was recounted a few days ago in The Jakarta Post newspaper. University of London academic Soe Tjen Marching said Indonesia had to pay about $US2.045 million – a very expensive price to pay for independence.
Indonesia was not the only country forced to pay for sovereignty. France forced at least former colonies to pay a colonial tax.
"For the benefit of what?" Marching asked. "Of slavery and colonisation in these African nations, which in the eye of the coloniser are usually translated as civilisation and order?"
Marching acknowledged that Netherlands Prime Minister Mark Rutte had recently apologised to Indonesia.
"However, I believe this is insufficient," she said. "The former colonisers must not only annul the debts but also pay back what they have taken from their former colonised countries: the abuses, the extortions, the slavery and the destructions."
Scandal exposes weakness of bureaucratic culture
At first glance, a scandal centred on the physical abuse of a maid by a junior police officer Thailand is one of those sad but titillating matters that occupies public attention for a time and then dies.
But the maid abuse scandal is much more than that as Bangkok Post explained in a special news report.
The scandal centres on a police corporal who was accused of beating her maid,
"When the story of Pol Cpl Kornsasi Buayaem, 43, beating her maid, 32, found its way to social media, people were enraged," the paper said.
"When it was suggested that the corporal might be the love interest of a married senator, people saw it as a juicy distraction.
"But it was not until the truth was exposed – that she was recruited into the police force allegedly through a high-level connection despite being unqualified for the job, sent to the far South to fill a non-existent work assignment, and arranged for her maid (whom she assaulted) to land a Royal Thai Army job by means of a connection – that the seriously ill state of the bureaucracy was laid bare, one where cronyism, corruption and even authoritarianism are thriving."
More money in EVs than coal
Gautum Adani, founder of the Adani Group of Industries, has been rated as the world's third richest man.
He has been placed in the top three of Bloomberg's Billionaire's Index, The Hindu newspaper tells its readers.
In #1 spot is Elon Musk, with a net worth of #US251.4 billion. Musk is followed by Jeff Bezos, on $153.4 billion. Then comes Adani, with $137.4 billion.
This is the first time an Asian person has made the top three, The Hindu says.
It seems there is still money to be made from massive open-cut coal mines that add to climate change problems.
But it is good to see that there is more money in manufacturing electric vehicles.