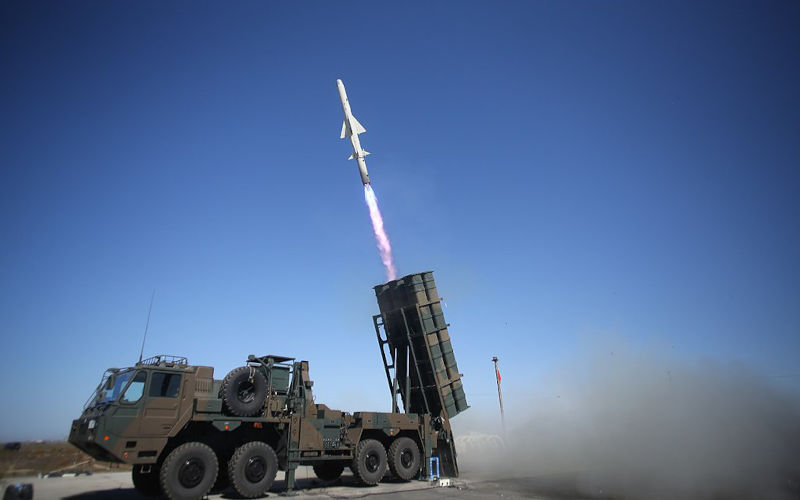 In Asian media this week – Missile systems able to attack enemy bases. Plus: media question official defence line; new criminal code worries LGBTQ community; benefits of soft diplomacy; junta leaders economic illiterates; instant change in COVID rhetoric.
Japan is finally shedding its pacifist image, planning double defence spending within the next five years.
It is scrapping the spending limit of 1 percent of GDP that has been accepted for almost 50 years.
The Japan Times this week published an analysis of Prime Minister Fumio Kishida's change of heart, written by contributing commentator Michael MacArthur Bosack. He said Kishida's announcement had sparked tensions within the ruling Liberal Democratic Party.
One of the sources of division is concern over funding. In a separate news story, The Japan Times reported one proposal was to divert money from a special tax raised to finance reconstruction after the great east Japan earthquake of 2011.
A 2.1 percent income tax levy raised about 400 billion yen (more than $A4 billion) each year. The plan was to use half for defence spending. "But critics are already voicing opposition," the paper said.
The Asahi Shimbun said military hardware the government planned to acquire included missiles for a stand-off unit capable of long-distance strikes against enemy bases.
"The stand-off missile unit will become a core feature of the Ground Self-Defence Force for striking enemy bases that are planning to attack Japan," Asahi Shimbun said.
China, not surprisingly, has reacted to the plans. Global Times, an official English-language outlet, said Japan's draft security strategy labelled China a "strategic challenge" while the old strategy had merely described China's actions as an "issue of concern".
It said in an editorial: "The insecurity shown by Japan is largely feigned to find excuses for the loosening of constraint on its military power…We advise Japan to take it easy."
Global Times noted December 13 was the 85th anniversary of the Nanjing Massacre.
Differing views on threats and security
Japanese newspapers report the government's defence plans at length but it does not automatically follow that they support them. Unlike Australia, Asian news operations are not enmeshed in a media-military complex.
The Asahi Shimbun, for instance, questions the government's financing plans and its priorities.
"If the government forges ahead with [its] flawed plan, it could end up effectively debt-financing the defence buildup or pruning other expenditures to the bone," it said in an editorial.
"Security is not the only policy challenge facing the nation."
Ucanews.com, the Catholic Asian website, laments the end of pacifism in Japan.
Ben Joseph, an experienced Indian commentator on Asian politics, said Japan was arming itself to confront three nuclear-power nations at the same time.
The Japanese government might well turn the self-defence forces into a fully-fledged military. "It's just a matter of time," he wrote.
Japan's planned increase in defence spending would bring it into line with the target spending levels of NATO countries, he said.
India's The Statesman asked in an unsigned commentary if Washington were overhyping the China threat. It suggested US thinking on China's military prowess and intentions might be a tad overdone.
The article put the other side of the argument – that China's military muscle-flexing could not be considered defensive actions. But at least it raised the raised the exaggeration question.
Democratic regression in Indonesia
Australian media trivialised, as is their habit, Indonesia's recent adoption of a new criminal code, reducing it to how the so-called bonk ban might affect tourists in Bali.
It should have been taken more seriously. The Jakarta Post portrayed the change as a crackdown on civil liberties and political freedoms, triggering alarm in the world's third-biggest democracy.
Problematic bans included those on insulting a sitting president (and some state institutions), on expressing views that contradicted the state ideology, Pancasila, and on holding protests without a permit, as well as on sex outside marriage and non-marital cohabitation.
"A new consensus has emerged that Indonesia is now not only facing democratic stagnation but is in the midst of regression," a commentary in the paper said.
India's The Statesman said the changes would cause special concern to members of the LGBTQ community, as Indonesia did not allow same-sex marriage.
"Members of the community risk becoming easy targets for law-enforcers and are naturally outraged by the amendments," The Statesman said.
"But it is not just the brakes that have been put on sex outside marriage that concern interested observers.
"They see in the new law signs of regression in a Muslim country that many once considered relatively liberal in matters of personal choices."
Soft diplomacy the way for multipolar world
At last month's G20 meeting in Bali, China's President Xi Jinping and US President Joe Biden, held a three-hour meeting; Xi also met Indian Prime Minister Narendra Modi and the two smiled and shook hands; and Russian President Vladimir Putin helped make sure the atmosphere was calm by simply staying away.
How did this come about?
Veteran Singapore diplomat Kishore Mabubhani says it was due to diplomacy employed by Indonesian President Joko Widodo – diplomacy infused by Javanese culture, which prizes musyawarah and mufakat (consultation and consensus).
Mabubhani's views are expressed in an opinion piece distributed by Project Syndicate and published by The Korea Herald.
"Western diplomats … often fail to grasp or appreciate this intangible side of diplomacy, reflecting a strong tendency toward black-or-white judgments," he writes.
"Western diplomats tend to draw clear lines between political systems (democracies are virtuous, autocracies are wicked) …
"We are entering a world that will be multipolar, multicivilisational and thus multilateral. In such a complex world, black-or-white descriptions will almost always prove too simplistic."
Turnell: Myanmar's great leap backwards
The military rulers of Myanmar are economic illiterates, longing for old Soviet-style planning, says Australian economist Sean Turnell. "A great leap backwards."
Turnell, a close colleague of Aung San Suu Kyi, was imprisoned for almost two years.
Interviews he gave soon after his release dwelt on the horrific conditions he endured. In an interview this week with Frontier Myanmar, an exiled politics and business news site, he talks much more about the economy and the ignorance of the junta's leadership.
"They genuinely think isolating Burma is the way to go, although what's very clear is that this is the quickest way to poverty," he says.
"They have an idea of Myanmar exceptionalism, that what might have worked for Asian tiger economies just doesn't apply to Myanmar [and] things like economic development are just fripperies."
He tells of being accused under questioning of communicating with the IMF. "But they didn't know what the IMF was," he says. "When they asked me about the IMF, they said, that's George Soros!"
Test positive, be patient
China is unwinding its dynamic Zero-COVID policy, under which areas where outbreaks occurred were locked down until infections were eliminated.
How is this being done? In part by an instant change in the rhetoric: prevention, once essential, now takes second place to treatment.
China Daily quoted Vice-Premier Sun Chunlan as saying access to medical services and medications were now the most pressing tasks.
The paper also published an op-ed by two psychologists, under the heading "Put people in better frame of mind to move on from pandemic".
The article said: "Providing psychological support is … important to help people regain confidence in mobility, which is essential to reboot the economy."
Global Times said the phrase "Be positive, be patient" was trending on the Chinese internet as the number of people testing positive for COVID-19 was surging and patients suffered from flu-like symptoms.
"The term, however, is also used by netizens to reflect their 'patience' and 'optimism' that China will weather the COVID-19 exit wave," Global Times said.
Also of interest: