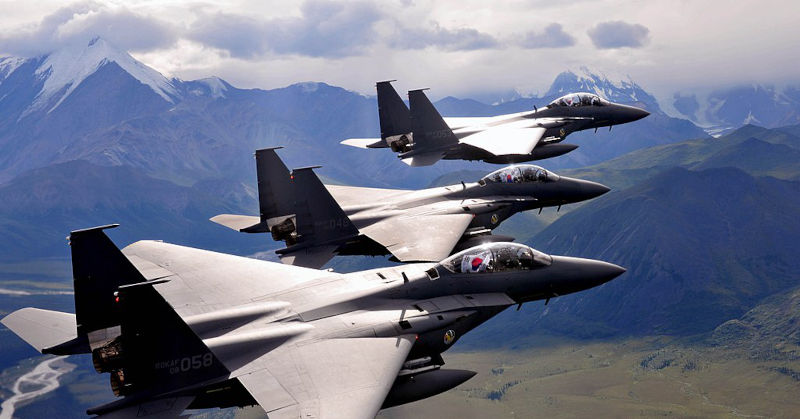 In Asian media this week, new child sex abuse allegations against Timor's Bishop Belo.
Plus: India removes abortion rights discrimination; Facebook complicit in Rohingya ethnic cleansing; Chinese carmaker buys into Aston Martin; North Korea fires missile over Japan; Court's arithmetic leaves Prayut in power; and Bongbong's weekend getaway goes viral
Who knew? Vatican investigates Belo sex abuse allegations
The Vatican says it is investigating allegations that Bishop Carlos Ximenes Belo, regarded as a Timor-Leste independence hero, abused teenage boys and bought their silence over a 20-year period.
Ucanews.com, the Catholic Asian news site, said allegations of Belo's sexual abuse began to surface at least a decade ago.
But at the end of September a Dutch weekly, De Groene Amsterdammer, reported Belo assaulted teenagers between the 1980s and 2000, the website said.
Belo shared the 1996 Nobel Peace Prize with Timor-Leste political leader Jose Ramos-Horta.
Hong Kong's South China Morning Post said the UN and supporters of survivors' groups wanted Pope Francis to order a full investigation of Church archives to find out who knew about Belo's abuse of the boys – and when.
"The Vatican's sex abuse office said last week that it had secretly sanctioned Belo in 2020, forbidding him from having contact with minors or with East Timor, based on misconduct allegations that arrived in Rome in 2019," SCMP said.
Monsignor Marco Sprizzi, the Vatican's representative in Dili, the Timor-Leste capital, told ucanews.com Vatican officials were investigating the entire matter. "Hope justice and truth may prevail in this as well as in all matters in the Church," Sprizzi said in an email.
Ucanews.com also reported that bishops in Timor-Leste had made public the church's guidelines for preventing and handling the sexual abuse of children and vulnerable adults.
The Vatican had approved the guidelines last year but it was only now they had been disseminated within church circles in the country.
The guidelines included a requirement that all cases be documented and sent to the Vatican. The guidelines were published after De Groene Amsterdammer reported the allegations again Belo, the website said.
India's Supreme Court expands abortion rights
America this year wound back women's abortion rights but India has now moved in the other direction – with its Supreme Court giving unmarried women the same rights as married women and defining sexual assault within marriage as rape, for the purposes of legal abortions.
The Hindu newspaper, in a newsletter sent to online subscribers, described the court's ruling as historic.
Until now, the Medical Termination of Pregnancy Act had barred unmarried women from having legal abortions when the pregnancies were between 20 and 24 weeks. The court had said this amounted to discrimination.
The newsletter quoted Justice Chandrachud, who led the bench, as saying the law could not decide on the beneficiaries of a statute according to "patriarchal principles about what constitutes permissible sex". The paper said in an editorial the judgment was necessary to correct an anomaly between the letter of the law and its practice.
The ruling was anchored in the Constitution's equality clause and based on women's rights to dignity, privacy and bodily autonomy.
The Hindu also published a detailed explanatory piece that quoted the court as saying: "[…] the right to dignity entails recognising the competence and authority of every woman to take reproductive decisions, including the decision to terminate the pregnancy."
Marital rape was not a criminal offence in India but the court had held that for the purposes of the termination law the words "sexual assault" or "rape" must be understood as including marital rape.
"Any other interpretation would have the effect of compelling a woman to give birth to and raise a child with a partner who inflicts mental or physical harm upon her," the court said.
Facebook should pay for ethnic cleansing
One of our most distressing atrocities in our region in recent years was the Myanmar military's ethnic cleansing in 2017 of Rohingya communities in northern Rakhine State.
But the military had an accomplice: Facebook. Meta, its parent company, should pay reparations to communities that were driven out of Myanmar and into Bangladesh, says Amnesty International in a report published at the end of September.
The Diplomat magazine quotes Amnesty as saying Facebook's dangerous algorithms and reckless pursuit of profit contributed to the atrocities by amplifying hate speech.
"Amnesty's report claims that Meta's responsibility strays from the realm of omission to that of commission," The Diplomat says. "And that the amplification of hate speech by the network's algorithms was a feature, not a bug."
Amnesty said: "Meta's content-shaping algorithms proactively amplified and promoted content on the Facebook platform which incited violence, hatred and discrimination against the Rohingya."
Benedict Rogers, a human rights activist who writes a column for ucanews.com, the Catholic Asian news service, says that in Myanmar Facebook is used like a news channel.
"Indeed, for many people it is their only source of information," Rogers says. "With the rapid rise of affordable mobile phone technology for people across Myanmar in the past decade Facebook opened up a new world of communications and information.
"While that could have been a force for liberalisation and democratisation and the spread of good ideas, instead – for Myanmar – it became an agent of genocide."
Rogers says one way Meta could start to redeem its reputation and its conscience (if it has one) is to support an education project in the Bangladesh refugee camps.
Rogers says: "Meta has rejected this request, stating 'Facebook doesn't directly engage in philanthropic activities'.
"Well, maybe it should start."
Read the Amnesty International report.
China's carmakers go electric – and international
Geely, China's biggest private carmaker, has bought a 7.6 per cent stake in Aston Martin, the legendary British luxury car brand.
James Bond might not approve but the company, Zhejiang Geely Holding Group, already owns the Swedish brand Volvo and has stakes in Germany's Daimler and Britain's sports car marque, Lotus.
China Daily, an official Chinese newspaper, says Aston Martin is searching for a partner in making its first electric model.
"There are several high-performance electronic technologies that Geely can share," the paper says.
SAIC Motor (formerly Shanghai Automotive), China's largest carmaker, already owns MG, another famous British marque.
China Daily says SAIC shipped 10,000 MG electronic hatchbacks to Europe in September, the country's biggest overseas shipment of EVs.
"Going global is high on Chinese carmakers' business strategies as they try to seize opportunities arising from their early-mover advantage in the new energy vehicle sector," it says.
Muscle-flexing will not stop North Korean tests
North Korea this week fired a ballistic missile over Japan, for the first time since 2017. It sparked an official alert for residents of northern Japan to take cover – again, for the first time in five years.
The Japan Times said North Korea's threatening action prompted a flurry of condemnations and joint military drills between the US and its allies – Japan and South Korea.
In a phone call on Tuesday Japanese Prime Minister Fumio Kishida and US President Joe Biden called the launch of an apparent intermediate-range ballistic missile a serious and imminent threat to Japan's security and a challenge to the international community.
But the paper said the harsh rhetoric and muscle-flexing appeared unlikely to deter Pyongyang from continuing to refine its missile and nuclear arsenal.
The Asahi Shimbun paper in an editorial called the missile test yet another unconscionable outrage.
But all it could suggest were efforts to convince Russia and China that Pyongyang's threat could lead to catastrophic consequences and would not further their national interests.
Constitutional calculations
Count back eight years from now and the answer is 2014. Except in Thailand, where the answer is 2017.
The difference in calculations was at the heart of a Constitutional Court ruling on the tenure of Prime Minister Prayut Chan-o-cha.
The country's constitution limits a PM's term to eight years and opposition parties argued that Prayut's time was up as he became prime minister in August 2014, following the coup he engineered the previous May.
They asked for a ruling from the court.
Bangkok Post reported the court held he had not reached the eight-year limit as his term began in April 2017, when the country's present constitution was promulgated. His previous leadership did not apply under this constitution, the court said.
His tenure would lapse in 2025.
It was no surprise that the opposition Pheu Thai Party disagreed. According to the paper, it cited it cited a royal command appointing him as prime minister on August 24, 2014.
Bangkok Post said in an editorial that politically Prayut was still near the end of his time as leader.
The next election was due in May, 2023. If Prayut chose to run and was successful, he could be PM only for two more years, instead of four.
The court's ruling was criticised by one of the paper's main political commentators, Veera Prateepchaikul. Veera, a former Bangkok Post editor, said the ruling was far-fetched.
"It is contrary to a glaring fact that is well known to most of us," he said. "But that is the way the law of the land, be it the constitution or other laws, works and is interpreted…
"Equally deplorable is the prime minister's complicity by means of silence on the simple facts of his term in office."
Bongbong's weekend escape from disaster
Here's a piece of politics that will resonate with Australians. Philippine President Ferdinand Marcos Jr drew flak for flying to Singapore to watch the F1 Grand Prix just days after Typhoon Noru had lashed his country.
The Straits Times newspaper said photos of Bongbong, his relatives, their friends and political allies watching the race from the exclusive F1 Paddock Club went viral last weekend.
Mara Cepeda, the paper's Philippines correspondent, said: "Reporters repeatedly asked Mr Marcos' office last week to confirm his rumoured Grand Prix trip but officials initially claimed they had no information.
"His spokesman Trixie Cruz-Angeles finally gave confirmation only on Monday morning."
Sounds familiar.