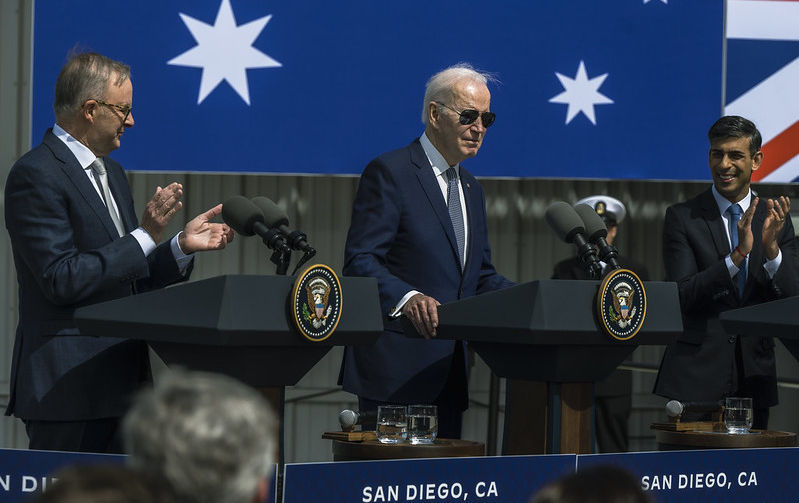 A controversy threatens to blow the alliance's nuclear submarine deal out of the water, writes Maddison Connaughton in a new article for Foreign Policy.
In the wake of Paul Keating's dramatic foray into the debate over the Aukus defence pact, much of the breathless media coverage zeroed in on his personal criticisms of Prime Minister Anthony Albanese, Foreign Minister Penny Wong and Defence Minister Richard Marles.
And no doubt the former prime minister's decision to so publicly lash his own political party was surprising, and at times brutal.
But Keating ventilated important objections to the tripartite deal, many experts say, questions that still haven't been answered by the government and must be, given the implications of Aukus will ripple out for decades to come.
"The government made the announcement first and expected everyone to back in behind it," said Dr Chris Wallace, political historian and professor at the University of Canberra.
"They were dreaming."
To read the full version of this article, published in Foreign Policy on 24 March 2023, click on the link below: