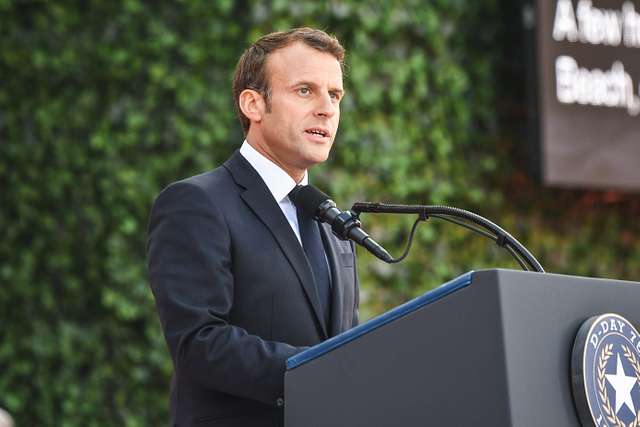 In one of Australian Prime Minister Scott Morrison's first foreign policy speeches, he boldy asserted that regarding the struggle between the US and China for regional dominance, "Australia doesn't have to choose".
The AUKUS agreement between Australia, the UK and the US to supply nuclear powered submarine technology to Australia, demonstrates that he has dramatically changed his mind and cast Australia's security lot with the US.
This alarms some South-East Asian nations.
Australian Prime Minister Scott Morrison declared that "the deal is a forever partnership". It means that Australian rapprochement with China is now out of the question for the foreseeable future and relations will be chilled if not outright "cold". The new security "partnership" also includes an increase in US forces as well as assets and logistical support "rotating" through Australia. The arrangement worries some South-East Asian nations because it raises tensions and will accelerate the arms race in the South China Sea.
Indeed, the presumed primary use of these submarines will be to prevent China from controlling the South China Sea. It is already one of the most conflict prone places on the planet. General Mark Milley explained his controversial reassurances to China were necessary because China was afraid the US would attack it there under the guise of its multiple aircraft carrier strike group exercises. This agreement makes the South China Sea even more dangerous.
Australia's Defence Minister Peter Dutton exacerbated this concern by saying the intent of the arrangement was "to develop Australia's capability to protect its territories as well as that of friends in the region."
When they come on line, the nuclear powered submarines will enable Australia to stealthily patrol the South China Sea and detect, track and if necessary target China's nuclear powered and armed submarines based in Yulin on Hainan. These are its main retaliatory deterrent against a US first strike something that unlike China it has not disavowed. This will make Australia a likely Chinese target if US-China hostilities break out.
As leading Australian defence analyst Hugh White put it, "as the rivalry escalates, the United States will expect Australia to do more. If the US is allowing Australia to have access to its nuclear technology, it's because the US expects Australia to be deploying its forces in a potential war with China."
Former Australian Prime Minister Kevin Rudd agrees. He said if the agreement means that the submarines will be "interoperable with the Americans in the Taiwan Strait, the South China Sea or even the East China Sea in China's unresolved territorial disputes with its neighbours… this is indeed a slippery slope to a pre-commitment to becoming an active belligerent against China in a future war…".
There are many potential political ramifications of this realpolitik move. Many states in the region are trying to balance between the US and China and China's reaction to Australia's decision will be watched very closely. It could set an example of the penalty for clearly siding with the US in its struggle with China for dominance in the region.
By excluding France and other European allies in the planning and implementation, the move also calls into question Washington's professed commitment to forming strong ties with its allies in confronting China. Indeed, it makes them wonder if the U.S. is continuing former president Donald Trump's America first policy.
Apparently, the US desire to hem in China in the South China Sea was greater than the value of its alliance with France. That is what it has risked by going ahead with this backroom deal — and how it did so. France said that it had been "stabbed in the back" and withdrew its ambassadors from both Australia and the US. Dismay and disgust at the US actions are spreading in the European Union.
In February, French Defence Minister Florence Parly announced that the French nuclear attack submarine SNA Emeraude had conducted a patrol in the South China Sea. She said "this extraordinary patrol is striking proof of our French Navy's capacity to deploy far away and for a long time together with our Australian, American and Japanese strategic partners."
I would not expect France to be part of any US-led anti-China coalition or to patrol the South China Sea again anytime soon. In June, French President Emmanuel Macron vowed never to be made "a vassal by China nor be aligned with the United States" in Asia.
This must certainly be the case now.
Negative reaction to AUKUS in the region was swift and strong.  New Zealand declared that the submarines would not be welcome in its waters. Australian nuclear activists were outraged. Malaysia worried that it would increase the likelihood of conflict in the region. Some were concerned that the new security partnership disregards South-East Asian aspirations and could further marginalise ASEAN's already
weakened centrality in regional security management.
China's Foreign Ministry spokesperson Zhao Lijian predicted that the agreement would "seriously damage peace and stability [and] exacerbate an arms race". Obviously China will try to improve the stealth and protection of its submarines as well as its anti-submarine warfare capabilities. Moreover, other players like India and Vietnam may join the arms race.
Australia's large neighbour to its immediate north — Indonesia — could present a significant complication to the use of Australian nuclear-powered submarines and underwater drones to patrol the South China Sea. To get there and back, the shortest and most
convenient route is through Indonesia's straits and sea lanes.
Indonesia has grounds to be anxious about the future deployment of submarines and drones through its waters. The use of Indonesian waters for such missions in the South China Sea would undermine Jakarta's carefully constructed "dynamic equilibrium" foreign policy.
Moreover, it may not like being in the middle of a possible US-Australia-China military dust up.
Indonesia has long been very sensitive about military vessels in or under its waters and has its own view of the relevant law of the sea and what constitutes infractions thereof. Also, if approved, the passage of the submarines and drones could provoke domestic protests in Indonesia that may in turn disturb relations with Australia and the US.
Regarding AUKUS, it has expressed deep concern "over the continuing arms race and power projection in the region" and called on Australia to comply with the UN Convention on the Law of the Sea (UNCLOS).
AUKUS has shaken and stirred the strategic situation in South-East Asia. The implications and effects of this surprise new security agreement are just beginning to play out. It does not appear that the virulent negative reactions were expected.
Australia has a lot of diplomatic fence-mending to do — if possible.

READ MORE: "Canberra's decision on submarines deepens strategic tensions in Southeast Asia" — Kevin Rudd, Le Monde, September 22