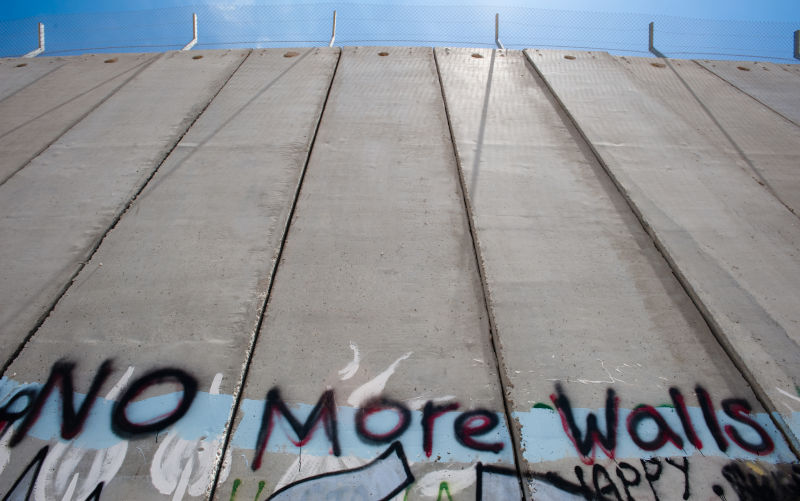 The recent Robert Gregory blog in Australian Jewish News demands a response.
Gregory introduces his piece with the observation 'Australia/Israel relations are at a tipping point'. He goes on to draw attention to some important but nevertheless modest decisions by the present Labor government in the first twelve months in office. They at least evidenced some preparedness by Labor to address its clear obligation to respond to the apartheid entity that is Israel.
There can be no doubt about that description of Israel.
Consider the recently removed YouTube video reportedly produced by an Israeli group and described as a "neo-Nazi manifesto". Here is part of the dialogue, translated to English by Richard Silverstein on the Tikun Olam website.
"The Land of Israel is the homeland of the Jewish people and no other people. Because God promised all this land to us and only us …. (W)e must strengthen the national rights of the Jews in their homeland. Only affirmative action which gives Jews an advantage in employment and academia will guarantee the preservation of our social and economic superiority…….
 "Decreasing the non-Jewish birth rate in Israel is the only way to guarantee our demographic majority.
 "Because in the land of the Jews, equality is for Jews alone. Non-Jews are only guests here. And guests must behave appropriately. And if they do not behave appropriately, we will not hesitate to expel them by force".
Such sentiments are clearly offensive. Australia is not a racist nation. The vast majority of Australians will be offended by such views, as they were forty years ago with the Africaans' system of racial segregation.
These sentiments are only encouraged by the presence in the Israeli government of Itamar Ben-Gvir, best known as a "fringe Palestinian-hating religious far-right provocateur" convicted of incitement to racism prior to becoming a cabinet minister.
The publicly expressed views of the current Israeli government regarding the rights of Palestinians demand action by Australia.
Not to act is to condone. Not to act is to become an accomplice. Mr. Albanese, and Ms. Wong, I don't want to be, as an Australian citizen, an accomplice to this crime against humanity perpetrated by Israel. Please act now. I call upon you to:
–  recognise the State of Palestine;
–  sanction all economic contact between Australia and Australian corporations with Israel or any Israeli entity;
–  move for sanctions against Israel in the General Assembly of the United Nations and committees of that body; and,
–  otherwise exercise Australia's voting rights in the international fora in a manner consistent with our disgust of racism pure and simple.