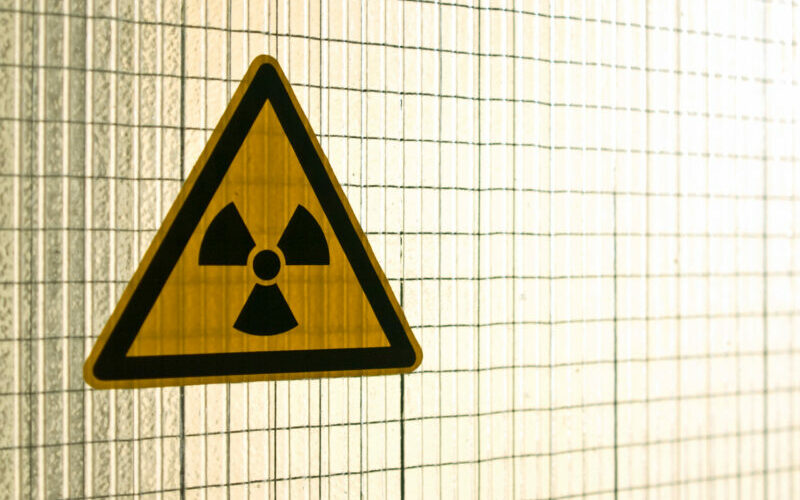 This week in Vienna, Australia joined a landmark gathering of eighty-three governments to further implement and develop the treaty banning nuclear weapons.
In a stunning demonstration of resolve, goodwill and cooperation, with no shred or adversarial politics, the meeting adopted a realistic action plan that breaks new ground. It maps out collaborative programs of work led by different states in key areas of treaty obligations: promoting treaty membership and norms, complementarity with other nuclear treaties, disarmament processes including verification, and assisting victims and remediating (where possible) environments harmed by nuclear weapons use and testing. States also made a political declaration that is arguably the strongest and clearest rejection of nuclear weapons ever made by a multilateral gathering.
Five years ago, by a vote of 122 to 1 in the United Nations in New York, the first treaty to ban the worst weapons of mass destruction was born: the Treaty on the Prohibition of Nuclear Weapons (TPNW). For its role in bringing about the treaty, the Melbourne-born International Campaign to Abolish Nuclear Weapons (ICAN) became the first Australian-born entity to be awarded the Nobel Peace Prize. The treaty entered into legal force last year, and this week for the first time, governments gathered to discuss and decide how to promote and implement the treaty.
The Australian delegation to Vienna was led by NSW Labor MP Susan Templeman, federal member for Macquarie, who last year said Australia "can and should lead international efforts to rid the world of nuclear weapons". She told the Blue Mountains Gazette this week: "It was great to be in Austria to observe the first Meeting of States Parties to the Treaty on the Prohibition of Nuclear Weapons (TPNW) on behalf of Australia. … Australia shares the ambition of TPNW states parties of a world free of nuclear weapons."
The Vienna meeting from 21-23 June was the first intergovernmental gathering focused on addressing the threat of nuclear weapons since Russia's invasion of Ukraine and multiple threats by President Vladimir Putin to use nuclear weapons. Other "nuclear-endorsing" states attending the meeting as observers included NATO members Germany, the Netherlands, Norway and Belgium. Sweden, Finland and Switzerland also joined.
Shamefully, the previous Australian government boycotted the negotiation of and opposed the TPNW, the first time Australia has ever boycotted multilateral disarmament negotiations. This stands in stark contrast to Australia under governments both Labor and Coalition having joined the treaties that ban biological and chemical weapons, landmines and cluster munitions.
In 2018, the ALP adopted unanimously a national policy platform commitment to sign and ratify the TPNW. It reaffirmed that policy at its national conference in 2021. Prime Minister Anthony Albanese is a long-term champion of nuclear disarmament and non-proliferation and moved the new policy in 2018. Over three-quarters of all members of the new government have personally backed the treaty. In this they have strong public support – opinion polls over recent years have consistently shown 70-80% of the public want Australia to join the TPNW – in the most recent poll 76% of those asked want Australia to join the nuclear weapon ban, with only 6% opposed (Ipsos, March 2022).
Fifty-five Australian former ambassadors and high commissioners this week released an open letter to PM Albanese urging him to sign and ratify the TPNW without delay.
The meeting in Vienna and a new more constructive era in Australia's approach to nuclear disarmament and non-proliferation could not come at a more critical time. With Russia's invasion of Ukraine accompanied by repeated threats to use nuclear weapons, the world faces the greatest evident danger of nuclear war since the Cuban missile crisis of 1962. Russia's threats should shatter any misplaced sense of complacency or denial that somehow the risk of nuclear war is a faded relic of the past that no longer demands our urgent attention.
Russia's threats have upended decades-old assumptions about security and deterrence, with Russia using nuclear weapons not to deter but to coerce and intimidate, and provide a cover for war crimes and gross violations of international law and human rights.
But as former UN secretary-general Ban Ki-moon said, "There are no right hands for the wrong weapons." Every day that thousands of nuclear weapons remain launch-ready, two thousand of them ready to be launched within minutes, they remain the most acute existential threat to humanity and our planet. The leading scientists behind the Doomsday Clock have set it at 100 seconds to midnight, further forward than ever before. None of the nine states wielding nuclear weapons are disarming or negotiating for disarmament as they are obligated to do. To the contrary, all are engaged in upgrading and modernising their arsenals with new, more accurate, flexible and 'usable' weapons. Kinds of nuclear weapons the world has never seen before are being developed and deployed, including hypersonic missiles, nuclear-armed cruise missiles powered by nuclear reactors, and nuclear torpedos. And the number of usable weapons in military stockpiles is again increasing.
The International Campaign to Abolish Nuclear Weapons (ICAN) in a report released last week documented that last year the nine nuclear-armed countries spent US$82.4 billion (A$116 billion) on nuclear weapons – A$220,000 per minute – an inflation-adjusted increase of A$9.2 billion from 2020.
The day before the treaty meeting, the Australian delegation also joined a Conference on the Humanitarian Impacts of Nuclear Weapons hosted by Austria, which provided compelling updated evidence from scientists, emergency responders and other experts on the catastrophic consequences and growing risks of use of nuclear weapons.
The TPNW provides our best hope to control our worst weapons, and is currently the only bright light in an otherwise bleak and darkening nuclear landscape. Hopefully this early positive step will be promptly followed by the new government signing and working towards Australia ratifying the treaty, in line with its pre-election commitments.