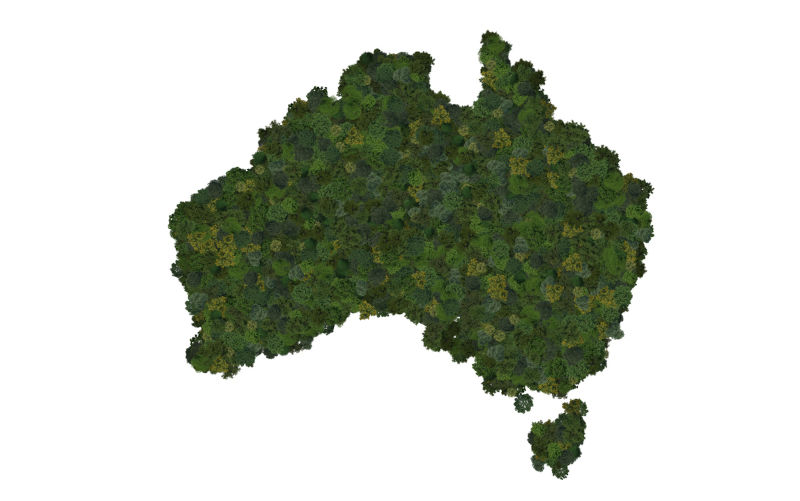 In the 1980s, then Prime Minister Bob Hawke told us we should try to become the clever country. Instead, we have become the stupid country. We now have the trade pattern of a poor developing nation. It is obvious that the decade of Coalition government has moved us away from that goal, giving us instead a country that is less caring, less fair, less focussed on community and less able to respond to accelerating climate change.
When I was young, we manufactured cars and aircraft, various kinds of communications equipment, radio and television receivers, other domestic appliances like toasters and food-mixers, as well as our basic needs like clothing and footwear. In the 1980s, then Prime Minister Bob Hawke told us we should try to become the clever country. Instead, we have become the stupid country. We have the trade pattern of a poor developing nation, exporting minerals and agricultural produce to allow us to import manufactured goods. Australia now has the smallest manufacturing sector in the entire developed world, as a percentage of our overall economy. That makes us critically dependent on the world trade system, as we discovered during the Covid-19 pandemic when that system was significantly disrupted.
An economist would probably argue that the world trade system allows us to convert iron ore into manufactured steel products, while also allowing us to convert iron ore into clothing, or to transform wine and seafood into computers and cars. That was possibly a defensible approach while the system was operating smoothly, but the world system now looks increasingly unstable. It seems quite likely that we will see disruption of global systems, leaving us dangerously exposed. I believe it would be prudent to work towards being more self-sufficient.
In 1964, Donald Horne published his book The Lucky Country. He described Australia as "a lucky country run mainly by second-rate people who share its luck", arguing that we live mainly on other people's ideas, with leaders so out of touch with global trends that they are "often taken by surprise". The book was a runaway best-seller and the phrase "the lucky country" became common usage, but the message was often misrepresented by people who had either not read the book or not noticed the irony of the title. The book sounded three warnings; reflecting on its analysis recently, I argued that they are even more relevant today than they were nearly sixty years ago.
First, Horne said, we need to recognise where we are on the map. While we have tended to engage with our neighbours purely on economic terms, we need to behave as if we plan to live permanently in this part of the world, developing foreign policies that recognise its complexity. He presciently argued that we need to recognise the competing interests of the two great powers bordering the Pacific, China and the USA, as well as the concerns of middle-weight countries like ourselves and Indonesia. So we should have an independent foreign policy, rather than stupidly behaving as if we were a colony of the USA, the role effectively taken by most recent governments. Secondly, Horne argued, we need to recognise that Australia is no longer the Anglo-Celtic monoculture it once was and aspire to "a bold redefinition of what the whole place adds up to now". We need to recognise both the colonial history of dispossessing the original Australians and the complex multi-cultural society we have become as a result of the recent waves of migration. Horne called for a serious public discussion about societal values, population growth and what sort of country we would like to become. Building on that point, his third proposal was that we should invest in education and science to become a clever country, in charge of our own destiny, rather than being tethered to a global economy which has absolutely no interest in our welfare.
In 2016, I revisited Horne's arguments and added the need to live within the ecological limits of this land in my book The Lucky Country? Reinventing Australia. I wrote that his proposals were, if anything, more urgent today after decades of masterly inaction by leaders responding timidly to short-term priorities, taking the easy route of allowing overseas-owned corporations to develop and export our mineral resources on terms that have done little to advance our interests. I argued that we now face "a coming global crisis, a perfect storm of limited resources, serious environmental problems, widening inequality, economic instability and political tensions".
There have been several attempts to shape a better future for us. Starting in 2010, the Australian Academy of Science developed a range of scenarios and brought fifty thinkers together to discuss the alternatives. There were clear differences arising from their disparate backgrounds and the relative importance they saw for the competing challenges of social, economic and environmental goals. But the project's final report noted a widely held preference for "a future Australia that is more caring, community-focussed and fair than present-day Australia". I think it is obvious that the decade of Coalition government we have just experienced has moved us away from that goal, giving us a country that is less caring, less fair and less focussed on community.
Last year, 150 people gathered in South Australia to consider the future. The report of their discussion noted that three common themes emerged from all the twelve discussion groups: unsustainable growth of population, economies and consumption; widespread loss of connection between people and place; and an urgent need for adaptive systems of governance. The challenge we now face, they concluded, is to recognise those issues and work together to shape a better future.
CoAG recognised the need for a different approach thirty years ago when it adopted the National Strategy for Ecologically Sustainable Development. That statement said that we should try to develop in a way that does not reduce opportunities for future generations, that strives for equity within and between generations, recognises the global consequences of our actions and maintains the integrity of our natural systems. Those are the sound principles on which we should base our future development, restoring our connection with this ancient land and recognising the wisdom of the First Australians. Accelerating climate change demands a concerted response. The situation is now critical; doing nothing is not an option.
This is an edited extract from Australia on the Brink: Avoiding Environmental Ruin by Ian Lowe, the latest book in the Monash University Publishing series In the National Interest.