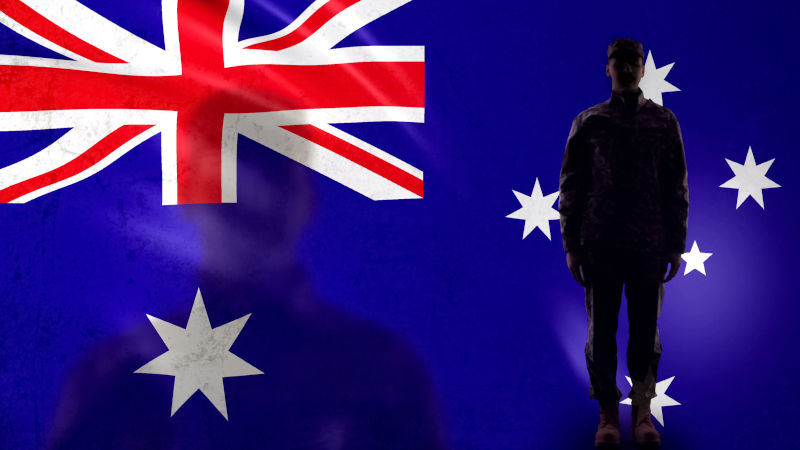 Why are Australian political leaders so insecure about our capacity to be independent and create a peacebuilding role for our nation when so many Australian military and police personnel have already demonstrated their capacity for strong leadership as peacekeepers?
On 27th May in Brisbane's Anzac Square, I joined with military, police and civic leaders to celebrate 76 years of Australian peacekeeping. The occasion was not initiated by our national government nor the Australian War Memorial but is regularly organised by the United Nations Association of Australia, Queensland Branch supported by peace organisations, university students and the local community. It was very well attended and officially recognised with a special message from the United Nations Secretary General, Antonio Guterres. The National Servicemen's Memorial Band and the Australian Peacekeepers and Peacemakers Veterans Association joined with the Rwandan Community Group in a ceremony to recognise and pay tribute to Australian peacekeepers for their work in leading peace operations around the world.
Australia's military and police role in global peacekeeping is as diverse as it is impressive. Since 1947 when the United Nations initiated peacekeeping operations, Australia has participated in 100 separate missions involving 30,000 personnel in 37 countries. Our peacekeepers have assisted communities in conflict zones and contributed to the easing of tensions and enhanced well-being for people in need of support.
Australia has been committed to overseas peacebuilding more frequently than it has participated in overseas wars. Yet our national narrative of war is far more well known than the detail of our humanitarian efforts to prevent conflict. Australia was among the first group of military observers in Dutch East Indies under the auspices of the United Nations Good Offices Commission during the Indonesian National Revolution, 1947-1951.
From 1950- 1989 such operations were numerous, but not large, consisting of small numbers of troops in support roles. Australian peacekeepers were based in Kashmir, Korea, Israel, Congo, West New Guinea, Yemen, Cyprus, India- Pakistan Border, Sinai, Israel-Syria Border, Lebanon, Zimbabwe, Uganda, Iran, and Thailand-Cambodian Border. A large engineer force was committed to Namibia from 1989-I990.
In 1989, Australia contributed to the United Nations Mine Clearance Team in Afghanistan.
Throughout the 1990s our nation was involved in peacekeeping operations in the Middle East, Cambodia, Somalia and Rwanda and several of these deployments consisted of sizeable numbers of combat troops.
Australia led diplomatic efforts that achieved the Cambodian Peace Settlement and Australia played a leadership role in the Solomon Islands, Timor Leste and Bougainville.
Between 1994 and 2003 military observers were sent to Bougainville as part of a peace monitoring mission first known as the South Pacific Peacekeeping Force and then as the Truce and Peace Monitoring Group. Australian peacekeeping reached a new level in 1999 when it took the lead in sending 6,000 personnel to East Timor as it emerged from conflict and become an independent nation.
Australia provides support for the United Nations peace building efforts through UN country programs which provide political security and development activities to build sustainable peace and prevent conflict. The United Nations Peace Building Commission, Peacebuilding Fund and Peacebuilding Support Office were established in in 2005 to support countries in conflict and in 2019 Australia contributed $10 million to assist flexible funding in critical conflict prevention in Myanmar, Papua New Guinea, Sri Lanka and Solomon Islands.
But Australian peacekeepers could do so much more if the Federal Government prioritised peacebuilding rather than preparing for war. While Australian personnel and funding support is commendable, it cannot compare with the budget allocated to the Australian Defence Department to prepare for the next overseas war.
Australian school children and the general community are much more familiar with the Anzac narrative and Australian participation in overseas war, so national peacekeeping has not received the public attention it deserves.
The Australian War memorial includes an exhibition on peacekeeping and promotes the official histories of Australian peacekeeping. A memorial to Australian Peacekeeping was unveiled in Anzac Avenue in Canberra in 2017
Clearly, Australia as a middle power nation has a special opportunity to use its human and financial resources to work within the United Nations rules-based order to work for peace.
Yet unfortunately we have a history of following more powerful nations into war. First the British Empire relied on our unquestioning loyalty and more recently we have followed the United States into wars in Vietnam, Iraq and Afghanistan.
Why are Australian political leaders so insecure about our capacity to be independent and create a peacebuilding role for our nation when so many Australian military and police personnel have already demonstrated their capacity for strong leadership as peacekeepers?
I personally recall the warmth and praise for Australian troops when I visited East Timor in 2000 and found that our military troops there not only distinguished themselves as peacekeepers but demonstrated their respect for culture and ability to work with local people to rebuild and improve living conditions.
Australian citizens have not been kept well informed about our peace keeping efforts over the last 76 years so many are easily persuaded that only another war will "keep us safe". Yet the tragic record of our national history clearly documents that war is a most inefficient means of resolving conflict and fails to keep either military nor civilian populations safe. Political leaders who choose war do not base their decisions on a rigorous cost benefit analysis of war nor do they ask for comprehensive economic and social impact studies to assist them in their deliberations! And few will experience the devastating reality of war and its intergenerational consequences.
It is long overdue for Australians themselves to determine how, when and if this country is again committed to overseas war. The best place to start would be a major public awareness campaign that reminds us that our peacekeepers have already demonstrated that diplomacy and peacebuilding is a much more effective mechanism for resolving conflict and is much more suited to our Australian skills as good international citizens.
Margaret Reynolds
National President of Women's International League for Peace and Freedom
Keynote Speaker at the Peacekeepers Ceremony in Brisbane on May 27th.