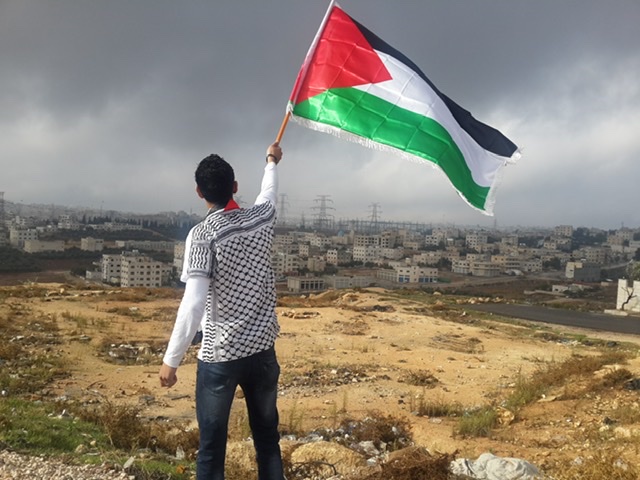 On 5 February 2021, the International Criminal Court (ICC) accepted that Palestine is a State Party to the ICC Statute, based on Palestine's acceptance of its jurisdiction, the lack of objection from other states at the time, and the recognition of Palestine as an Observer State by the United Nations General Assembly – the world's universal international institution. The decision means that the ICC Prosecutor is competent to investigate and prosecute international crimes committed by all sides on the territory of Palestine as recognised by international law, i.e., the West Bank, including East Jerusalem, and Gaza.

This decision is a ray of hope for all Palestinians. It signifies the potential for legal accountability for those who for too long have killed, forcibly displaced, destroyed, discriminated against and plundered with complete impunity. War crimes and crimes against humanity are crimes not only against their Palestinian victims but against all of humanity.
This same universal spirit guided victorious nations after the Second World War, stung with injury, to stay the hand of vengeance and prosecute Nazi war criminals in the name of humanity. That same spirit half a century later led to the creation of a number of international institutions, including the ICC, that were mandated to bring justice to places where impunity reigned, and victims despaired.
It is that universal spirit too that led Australia to engage actively and positively with the promotion of international criminal justice. Australia sent one of its judges to the International Military Tribunal in Tokyo to judge Japanese war leaders after the Second World War. In the 1990s it sent some of its greatest legal minds (Sir Ninian Stephen, Judges David A. Hunt and Kevin Parker) to The Hague to further that noble Australian tradition of justice and respect for the rule of law, in judging international crimes in the Balkan wars. It has strongly supported the Khmer Rouge tribunal to prosecute genocide in Cambodia. And Australia's international legal obligations under the Rome Statute have been domesticated through the International Criminal Court Act, signalling Australia's continuing commitment to ending impunity. 
In a sad departure from that great tradition, after the ICC's recent decision the Australian Minister of Foreign Affairs, Senator Marise Payne, questioned Palestine's membership of the Court and even suggested that the Court should not exercise its jurisdiction in Palestine. Of course, a statement by a Minister cannot undo a binding decision of an international court. But it does affect Australia's reputation as a solid, credible and impartial supporter of the international rule of law and international justice – and endorses impunity. It also potentially undermines the reputation of the Court itself, as an apolitical, non-partisan institution whose state members have pledged to accept their critical duty to abide by its decisions even when they do not like them.
More importantly, Australia should accept the Court's decision not just because it is legally bound to do so under international and Australian law, but because it creates real and genuine pressure for a just peace. Justice and peace are not at odds. As a result of the decision, there is no escaping the need to resolve this protracted and tragic conflict, in a way that can sustain peace, security, equality, and genuine coexistence between the two States of Palestine and Israel.
For Israel's soldiers, politicians, and officials, forcible take-over of land, forcible displacements of Palestinians, annexation walls, unlawful killings and maltreatment now come with a price tag: prosecution in The Hague or in any of the more than 120 countries that have committed to punishing those crimes, including Australia. This should be a moment of reckoning for those who believe that the law can be breached with impunity, or that a lasting "peace" can be imposed under such conditions. If Israel had genuinely prosecuted its own crimes, it would have nothing to fear from the impartial ICC.
Those who reject the Court's decision are promoting impunity, and in so doing, they harm their standing and reputation as supporters of international law, including international criminal law and the ICC as an impartial venue for justice. The involvement of the Court is a chance for justice and a chance for peace. Australia should not spoil that chance for those, including the Palestinian people, who will pay the heaviest consequences if peace once again evades them.