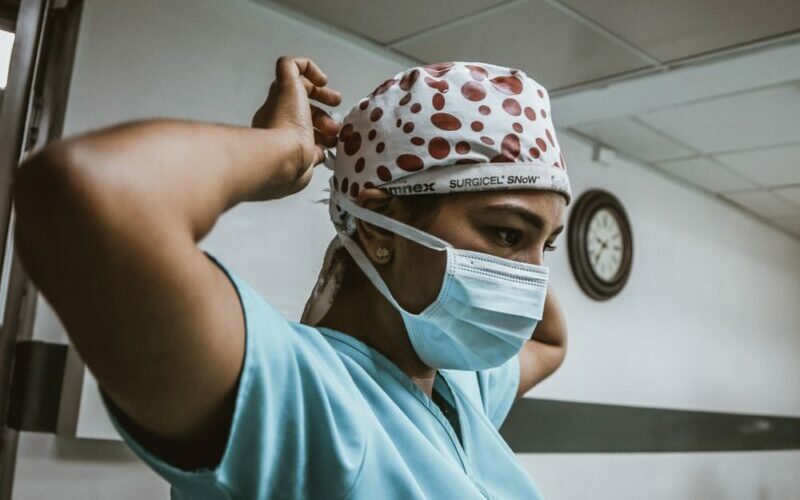 The reforms required to improve health outcomes are not controversial and are proven overseas — what is lacking here is the courage to tackle the systemic problems. 
Australians need a healthcare system that can focus on the individual, facilitate the prevention of avoidable disease and supply quality care in a timely manner on the basis of need and not financial wellbeing. We need it, but we certainly don't have it.
For more than 40 years it has been obvious that we need to eliminate structural inefficiencies if we are to improve health equity, outcomes and cost-effectiveness. Those of us who have spent decades working in the system have long been "singing the same song". The reforms needed are not controversial, they are evidence-based and can be seen in action in many other countries. It's the lack of politically acceptable mechanisms for creating change that is our Achilles "heal".
At the heart of the problem is the wretched jurisdictional divisions that see our states responsible for hospital care and the Commonwealth responsible for primary care and much else. It has been impossible under this arrangement to integrate the spectrum of skills and care people need, and this splintering is the feature of our system most complained about by those who need it and fund it. You don't have to be a cynic to conclude that many politicians are comforted by being able to play the "blame game" wherein the states can blame the Commonwealth for problems and Canberra can do the opposite.
We need a system in which a single funder provides the dollars that provide Australians with primary, community and hospital care. We are the only OECD country not to be so advantaged.
We need an instrument to change the status quo. The last politician with the courage and foresight to try to create this instrument to drive integration was Gough Whitlam, who in 1975 established the Australian Healthcare Reform Commission to explore the integration of state and Commonwealth healthcare responsibilities. The initiative was short-lived as the Fraser government terminated the commission on coming to power.
Among us would-be reformers, hope for such change surged when Labor leader Bill Shorten and health spokesman Catherine King went to the last election promising to establish a commission to pursue the financial integration needed for a single-funder model for healthcare. Labor is offering no such commitment ahead of next year's election; indeed it appears that rather than excite the electorate with promises on healthcare reform (and much else), Labor's tactics involve letting the Coalition self-destruct.
Space restrictions here preclude a detailed discussion of the preferred model but it would involve a healthcare commission reporting to the national cabinet and establishing a series of regional health authorities (using state boundaries for funding purposes makes no sense) charged with funding primary, community and hospital care in their region. You only need to look across the Tasman to see this model working well. Such restructuring would provide the "means to an end" – that end being the equitable distribution of healthcare to all Australians.
In summary, without a reform instrument endorsed by all our governments we cannot have the integrated care that is a feature of the best healthcare systems. Without it there is still much we can do to improve matters but with greater difficulty. Certainly the Coalition shows no interest in this imperative. We should challenge Labor to again champion this reform as we approach the next election.
Inequity
The Mitchell Foundation in Victoria has just released its latest study on health inequity in Australia. It found that the 20 per cent of Australians in the lowest socioeconomic communities, compared to the wealthiest 20 per cent, are:
1.5 times more likely to die early.
70 per cent more likely to be physically inactive.
Almost three times more likely to smoke.
57 per cent more likely to be obese (although obesity rates are rising across all income groups).
Twice as likely to have diabetes.
80 per cent more likely to die by suicide.
Twice as likely to be unemployed if they suffer a mental illness.
More than twice as likely to have coronary heart disease.
The statistics for health outcomes for Australians living in rural and remote communities are shameful. A shortage of doctors is a major factor. On average, if you live in a rural community your life expectancy is four years less than someone living on Sydney's north shore. A number of country towns have small hospitals that have not been visited by a doctor for months. It's hard to believe, but one rural hospital has a doctor on call in Switzerland who advises on care for patients!
Over the past 50 years the huge increase in the burden on the hospital system from a "tsunami" of Australians experiencing chronic medical problems has totally distorted our public hospital services, with surgical services having inadequate resources to meet demand in a timely manner. This has resulted in many Australians taking out private health insurance they can ill afford because of concerns that public hospital surgery will not be there when they need it.
Responding to calls for healthcare reform before the last election, Labor promised that it would reintroduce specialist medical outpatient services in public hospitals. Such clinics have all but disappeared. Providing access to specialists in hospitals would solve a major inequity issue. As well, the serious health issues associated with the grossly inadequate public sector provision of dental services must also be addressed.
Currently Australian's "out of pocket" healthcare expenses top $30 billion a year, making a mockery of our claim to have a universal health insurance scheme paid for by the taxpayer and providing equal access to services for all.
Prevention
By far the biggest weakness in the health system is the absence within primary care of the infrastructure needed to help Australians avoid lifestyle-related chronic diseases. A report this month reveals that almost 50 per cent of Australians (11.4 million people) have at least one chronic disease. Many have more than one. This unfortunate reality was obvious during the height of the COVID-19 pandemic when death was much more common in patients with co-morbidities. Australians are in general living longer but the quality of those extra years is severely compromised by the presence of chronic diseases for many.
Despite this, a mere 1 per cent of the health budget is spent on prevention. For many years, study after study of the percentage of Australians with adequate health literacy has come up with a figure of 40 per cent. No OECD country has a lower figure.
In our health culture we go to the doctor when we feel ill. We don't go to our doctor to help us stay well. Many countries are pursuing a model that facilitates the maintenance of wellness. This model features "integrated primary care" with "team medicine" providing services to you in your "medical home".
One enrols in a "medical home" where multidisciplinary health professionals are available for education, the early detection and management of problems that could become severe and chronic including those involving mental health, team management of established chronic diseases, and extension of care when needed into your home. The latter advantage is crucial. There are each year nearly 700,000 admissions to hospital for care that could have been avoided with the intervention of professionals in a community setting.
The model is not doctor-centric, with the team featuring doctors, nurses and an array of allied health professionals.
Another glaring weakness in our current system is the failure to use the workforce efficiently. This is particularly true regarding nurses. There are many things that doctors do that nurses can do as well or better. The medical-home model uses its team's skills to maximum advantage.
More emphasis is needed on prevention, and the most cost-effective way to do that would be for Medicare to fund "team medicine". So obvious is the need for integrated care that all our universities that train health professionals are committed to inter-professional learning modules during healthcare courses.
Primary care as delivered currently by general practitioners may well be unsustainable. The huge discrepancy in remuneration available to GPs compared to "specialists" is one major reason why only 15 per cent of medical graduates are interested in becoming a GP. The system by which GPs can claim remuneration from Medicare is a bureaucratic nightmare.
During Health Minister Greg Hunt's tenure no major structural reforms evolved, with the only major change being delivered by a virus and not the minister. COVID-19 made the development of "tele-medicine" essential, and while we are still learning how to maximise its usefulness, the advantages are obvious and it is here to stay.
Affordability
Prevention saves many billions of dollars, and the staged moving of the $11 billion a year used to support private health insurance could pay for the medical-home model and result in increased surgical capacity in public hospitals. Come on Labor, support these reforms and Australians, who constantly rate healthcare as a major worry, will surely support you at the ballot box.