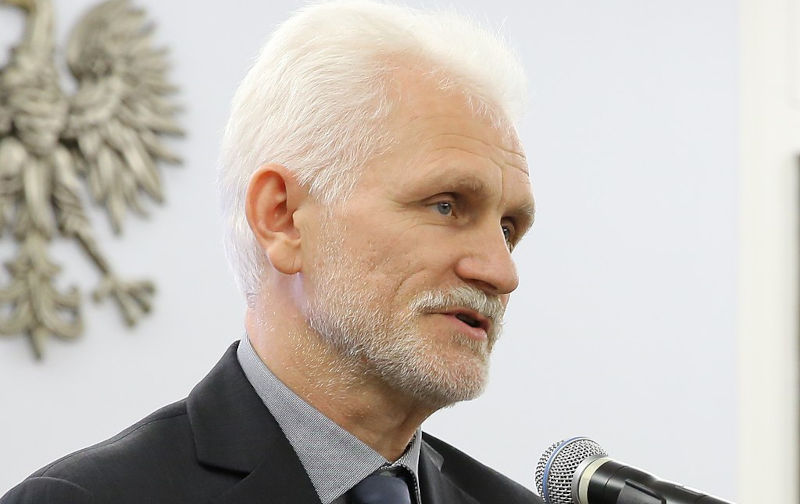 Nobel Peace Prize recipient Ales Bialiatski has been sentenced to 10 years in a Belarus prison for allegedly smuggling and financing actions which violated public order. At almost the same time Nicaraguan opposition leader Felix Maradiaga was released from prison, stripped of his citizenship and flown to the US.
Government in Belarus and Nicaragua is run by dictators. Alexander Lukasheno and Daniel Ortega, foster fear, control and cruelty as the means of retaining power. Demanding and receiving obedience from everyone in their hierarchies, they preside over an epidemic of abuse which is easy to imitate.
Dictatorships depend on the obedience of men, usually in uniform in police, army, in court, prison systems and official media outlets. Without their compliance, control and punishment would disappear, the dictators left flailing without clothes. a process equivalent to a government declaring war but no-one turning up to fight.
But infinite numbers of recruits always turn up, hence the questions, is authoritarianism so infectious, so easily caught, and is there no vaccination to prevent this disease from spreading?
Compliance enhances cruelty. Lukashenko and Ortega's sadism continues. The ten year sentence handed to Nobel winner Bialiatski was on top of three years already being served on tax evasion charges. His colleagues from the human rights organisation Viasna, Valentin Stefanovich and Vladimir Labkevic, received nine and seven year sentences.
Nicaraguan dictator, Ortega stifles opponents. Before his release to the US, Maradiga, Ortega's opponent but one time colleague, spent eighteen months in a cramped, completely dark prison cell, without contact with anyone, fed food barely sufficient to stay alive. Also imprisoned, his close friend Hugo Torries asked for but was denied medical help. Torries died.
Ortega's control continues. Although two hundred prisoners were released, hundreds remain. In the second poorest nation in the Americas, Nicaraguan state apparatus – the dictator's wife is vice President -guarantees the re-election of a President whose authoritarianism is widely supported.
Over one thousand political prisoners languish in Lukashenko jails. Maria Kalesnikova, a leading protester for democracy and former flautist in the Belarusian symphony orchestra is one of them. In September 2021 Maria received an eleven year sentence for 'conspiring to seize power, creating an extremist organisation and calling for actions damaging state security.' Convicted on similar charges, her friend and lawyer Maxim Znak received a ten year sentence.
Closely allied to Russia's Vladimir Putin, the Nicaraguan and Belarusian leaders rely on violence from men, mostly men, who are employed as police or para militaries. Fascinated by force, they appear content, but perhaps automated, to arrest brothers, sisters, parents, neighbours and friends.
Why do apparently ordinary citizens embrace authoritarianism? Does the answer concern psychological traits or social conditions, as in cultures which make state employees say they have no choice.
In 1950, in The Authoritarian Personality Theodor Adorno identified people who displayed rigid adherence to norms respecting aggressiveness to out groups and little evidence of introspection, reflection or creativity.
In 1983, in a simulated prison experiment, Philip Zimbardo divided a homogeneous sample into guards and prisoners. He observed the ease with which sadistic behaviour came from groups who were not sadistic types.
In his 1974 study, Obedience to Authority, Stanley Milgram tested individuals' ability to resist authority but observed a 'deeply ingrained tendency' to comply with orders even to the point of inflicting extreme pain on others.
In his 1992 book Ordinary Men, Christopher Browning identified members of a German police battalion in occupied Poland who carried out orders to murder or deport Jewish inhabitants. Compliance became routine. Browning concluded that almost automatic obedience occurred because 'cruelty is social in origin much more than it is characterological.'
If authoritarianism is nurtured by secrecy, fear and compliance, Australia can't be complacent. In his 2019 book Rise of the Right, Greg Barns warns that former Home affairs Minister Peter Dutton scorned democracy's checks and balances. The former Queensland policeman could not be weaned from his concrete thinking. He saw the world in terms of good and evil, right and wrong, law abiders and criminals.
Although Australia may appear to have nothing in common with Nicaragua or Belarus, authoritarianism remains infectious and spreads easily. Supported by shock jock radio hosts and by Sky News commentators, the current NSW State Premier Perrottet and opposition leader Minns are enthusiastic supporters of anti-protest laws.
Brave opposition leaders in Belarus and Nicaragua reveal an antidote to the pandemic. Courage to demand justice is the opposite of complacency. Musician Maria Kalesnikova's response to her imprisonment, 'It's worth it…my conscience is clear.' She recalls playing Jean Sibelius 1900 composition Finlandia, written to rally his people against Russian control and censorship.
The most common antidote, a sort of aspirin for justice recommended by brave dissidents in Belarus, Nicaragua and elsewhere, concerns an exercise of power which enhances life and harms no-one. It involves humour, humility, courage, curiosity and is usually referred to as a love for humanity.