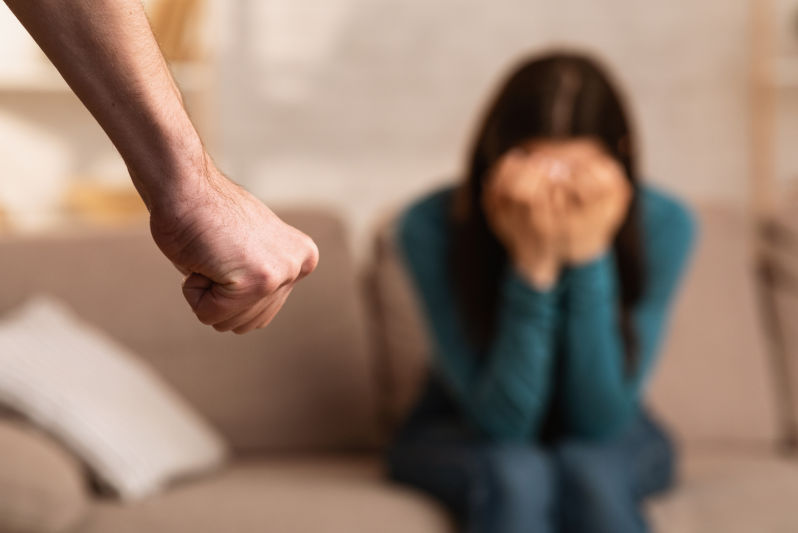 Policing practices collude with and perpetuate the cycle of domestic and family abuse and violence against women.
Queensland's Inquiry into Police handling of domestic and family violence (2022) has just concluded. The evidence heard reinforces research findings made the previous year by Australia's National Research Organisation for Women's Safety (2021) into the misidentification of victims that, "racism, poor relationships with local communities, misogyny, and the patriarchal culture of the police service" are common.
All around Australia "the person most in need of protection" is misidentified as the primary aggressor by police responding to domestic and family violence (DFV). Misidentifying victim-survivors of DFV as the aggressor has considerable, far reaching, life limiting and sometimes life ending consequences for women. In its findings the Queensland Domestic Violence Death Review and Advisory Board (2016-17) found that 44.4% of women killed from DFV had been misidentified as primary aggressors. It also found that all deaths of aboriginal women from DFV had been misidentified as the primary aggressor before they were killed by the perpetrator.
The following is a snapshot of a verdict from a matter where the primary victim-survivor of DFV was falsely identified as the aggressor. Aysheh was a young university friend of my son. Aysheh fled to my home in fear of her life after being seriously assaulted several times in her home. Adding insult to injury, family members intimidated, blamed and threatened her, if she told anyone about it. Supporting and advocating for Aysheh has had a profound impact on myself and children; we are deeply and unconditionally in awe of her courage. Sharing her experience is a privilege and comes with her generosity.
As the magistrate read out his verdict to a court room of vested- interested parties, their emotions were visibly tempered by the formality of the setting; an atmosphere that helped mask the emotional numbness of the central individual:
At the time of the alleged assaults the accused was 19 years of age. She is diminutive in stature. It appears that the accused has little or no support from other family members with respect to the serious injuries that she apparently suffered at the hands of her…whatever actions the accused took inside the family home…would appear to be in circumstances of extreme duress and circumstances which no young Australian woman should face in her own home.
It is almost impossible to avoid the conclusion in this matter that what has occurred is that the accused has been viciously assaulted by her…. and has suffered significant injuries…Indeed, the actions of various members of that family are as pathetic as they are distressing.
Correspondence from the dean of the university at which the accused is a student… that the family has maintained a campaign of harassment and intimidation of the accused to the extent that they caused security concerns at the university. Discharge summary from hospital read as follows, has sustained a closed fracture of the nasal bones…mild head injury with concussion, racoon eyes…
This is an unfortunate matter in which an abused and assaulted young woman has been injured…and has now had to face the further indignity of charges before this court. I invited the prosecution to think carefully about the conduct of this matter at the outset of the hearing…I am still scratching my head with this one.
This is one of the most striking matters that I've come across in a long time where the prosecution shouldn't have run the matter.
NONE OF THE EVIDENCE THAT HAS BEEN PRESENTED SINCE THEN HAS CAUSED ME TO AMEND THAT INVITATION AND I HAVE NO HESITATION IN DISMISSING EACH OF THE CHARGES.
For years Aysheh and her family had endured DFV at the hands of her father (currently incarcerated for such offences). This verdict came about from a sequence of policing interventions, following violence she experienced at the hands of a sibling. They had smoothly transitioned to fill the gap of control and abuse, left by their father. A sleeper cell woken by aligning triggers in a family with depleted protective factors. An environment where everyone suffers and no one escapes, except for Aysheh, cruelly punished for doing so.
Her injuries, including a broken nose, black eyes, swollen and bruised cheeks, a split lip and other bruises over her body, and then her story became invisible with police intervention. The ability to continue nursing studies, access DFV court, housing, financial support services and police protection were effortlessly wiped away by a more convincing perpetrator and his allies, because of a thoroughly callous and negligent police investigation.
In a cruel twist of fate, Aysheh, the person most in need of protection, was identified and charged as the aggressor. Arrested in the early hours of the morning, taken in a police paddy wagon from a place she sought refuge and then held in a cell. Wearing her pyjamas and still suffering from a head concussion and multiple visible injuries, it was all too shocking.
It made sense that she would disengage from the magnitude of the magistrate's verdict. A mix of all too familiar intuitive mechanisms of fight, flight or freeze, fogged her senses. For eighteen months Aysheh lived with the stigma of criminal charges, Apprehended Violence Orders, imprisonment and bail conditions. This experience was another form of harm at the hands of the police. Their actions had emboldened, sanctioned and colluded with her perpetrator, perpetuating the cycle of abuse and violence.
Pre and post trial, a campaign of fear and intimidation continued. Other bogus allegations made by the perpetrator and family to their preferred police station ensured a rapid response, especially because she had been flagged in their system as the aggressor. Understandably, each time police knocked on Aysheh's door she was terrified of being taken into custody again.
Her future lay in the hands of this magistrate, a very distanced stranger. When family and police fail to keep you safe, lock you away and your freedom, a healthy scepticism of sanctioned safety nets is understandable. She would have to go away and clean the intuitive fog off her lens, to fully appreciate that she was unambiguously free. The experience of this whole ordeal had robbed her of the joy of instantaneous relief and celebration.
More attention and accountability must be directed towards sexism and racism in police culture. All too often police blame women, and/or identify or align with abusers, and are therefore open to manipulation by the primary aggressor. Poor policing, systemic and individual, create opportunities for 'systems of abuse', which further restricts and limits the movement of victim-survivors who have been misidentified as the primary aggressor. These factors further entrench trauma, abuse and victimisation, particularly if women are charged and imprisoned.
This was starkly evidenced in Queensland's Inquiry into Police handling of domestic and family violence, completed in August this year. Testimony from police officers, informed the court, "that misogyny ran wild" and core business in the station was, "dehumanisation and negligence". The court heard derogatory comments made by police such as "domestic violence is foreplay", "she's too ugly to be raped", "rape is just surprise sex", "I can see why he does it to her- if I was in his position, I'd do that", "oh- that fuckwit has called again" and "don't bother sending a crew to that job, she's just blowing hot air" were a common occurrence.
There was also an example of a suspicious DFV death not investigated by police because the victim "lived in a shit area, in a shit house". The court was also provided evidence from a private Facebook page of police officers which described victim-survivors of DFV as, "dogshit", "batshit", "not true" and "insane". Queensland is not alone. In May this year a parliamentary inquiry into Victoria's criminal justice system also heard alarming evidence that the misidentification of female family violence victims as aggressors is "common".
This high watt beam on systemic misogyny and racism in the police force should not be deflected. Narrowing and reframing police failings in DFV responses, as only an education and resource problem, has done little over the years to progress the safety needs of victim-survivors. When one woman every 4.7 days is violently murdered in Australia, the stakes couldn't be higher. Perpetrators' tactics of control and abuse are enabled through policing systems themselves, while gateways to other protective systems such as refuge accommodation, financial assistance and other DFV support services, are closed.
In 2022 police training and policy in DFV is well established. Structural and cultural police reform, however, still needs to be addressed. The manifestation of misogynistic and racist policing systems and behaviours should be central to DFV education. The Queensland inquiry heard that 70% of DFV complaints are dismissed. Perhaps an independent and robust complaints system would be a good starting place.
As alarming as Aysheh's injuries were, they faded over time, highlighting a quiet courage to not only escape but to then navigate relentless retribution, from her perpetrator, family, and police. Aysheh is halfway through her nursing degree and interested in specialising in trauma-informed practice in health. I have no doubt that she will blend her own experiences with professional skills and make a very big difference in the lives of others.
Statistically victim survivors return to violent homes seven times before they leave for good. Aysheh has not looked back once, despite the obstacles thrown in her path. That distanced magistrate delivered more than a verdict; by reframing the public record he gifted her story, which had been so cruelly denied. This atonement, captured behind glass that she's hung on her wall, in her cosy little apartment, is a gesture of gratitude to the magistrate, her lawyer and supporters, and most importantly, herself.
Since writing this Aysheh has won a civil action claim against the NSW police.
If you or anyone you know is affected by sexual assault, family and domestic violence please call 1800 737 732.