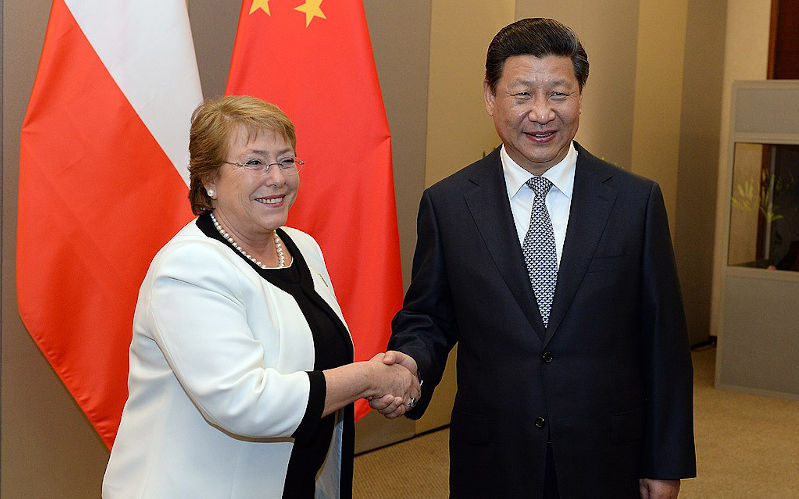 UN Human Rights Commissioner Michelle Bachelet's recent visit to China did not impress an international press that has made the treatment of the mainly Muslim Uighur people of Xinjiang province a major ground for the West's political attacks on China. Their negative comments have missed the main point of the visit, which has opened a new avenue for valuable dialogue.
In a virtual press conference before leaving China on 28 May, Bachelet admitted that she had been unable to form a full picture of the situation of the oppression of Uighurs in Xinjiang. She stressed however that her visit was never intended to be an investigation.  "Official visits by a High Commissioner are by their nature high-profile and simply not conducive to the kind of detailed, methodical, discreet work of an investigative nature," she said. The visit was particularly important since the Human Rights Office does not have a representative based in China. Bachelet, who visited at the invitation of the Chinese government, had access at the highest level, including to Foreign Minister Wang Yi and President Xi Jinping, and was able to discuss wide policy issues regarding human rights in China and internationally. In her statement to the press, Bachelet said that she had made some valuable progress on these issues.
Three years ago. I wrote a policy paper for think tank China Matters about the difficulties and dangers of engaging with China on human rights issues. My first recommendation in that brief was that Australia, or any other country that intended to start a dialogue should start by establishing the principles on which they based their arguments. Obviously, simple references to the "rule of law", "rules-based order" and "our values" will not cut the mustard. When dealing with the government of the People's Republic of China it is doubly important to speak definitively and precisely. Although that country is a signatory to the UN Declaration on Human Rights and played an important part in developing it in 1948, it now pleads exceptionalism or "human rights with Chinese characteristics" and has never ratified the International Covenant on Civil and Political Rights (ICCPR), to which it acceded in 1998.
Bachelet's visit provided an opportunity for discussion whether China's national legislation and practices reflected international norms. At her press conference she confirmed there would be further discussions on this fundamental question. Chinese Ministry of Foreign Affairs spokesperson Ma Zhaoxu confirmed this in a separate press conference on the same day, while also enlarging at length on the West's politicisation of human rights issues.
The Chinese government White Paper on human rights places the right to subsistence first in its list of national rights priorities, and its goal of eradicating extreme poverty has in fact been achieved ahead of schedule. Bachelet applauded this, adding that in their dialogue with the Chinese side her team had stressed the importance of gender parity and proper geographical distribution of subsistence measures. She also welcomed China's recent legal reforms relating to the status of women, including provisions on sexual harassment and domestic violence.
Since the attack on the Twin Towers in New York in 2001, the Chinese and other governments have strengthened legislation and social controls, aiming to prevent further terrorist attacks. Islamic fundamentalists were behind 9/11, and their international networks remain active, particularly in Central Asia, as has been demonstrated recently in Afghanistan. The Chinese government instituted measures in far west Xinjiang to suppress the influence of radical Islam from Pakistan, Iran and the Middle East and prevent a nascent independence movement.
Human rights organisations have voiced concerns about the overreach of some deradicalisation responses in Xinjiang as in many other parts of the world. Bachelet's team, fully briefed by organisations such as Amnesty International and Human Rights Watch, raised with the Chinese government the need for independent judicial oversight of the program. Admitting that her visit had been brief and her access limited, she said that she had raised questions and concerns about the impact of the so-called "Vocational Education and Training Centres" that international critics have termed prisons or "detention centres". She had questioned other measures affecting the rights of Uighurs including "unduly severe restrictions on legitimate religious practices". She had also lodged appeals on behalf of some families now living abroad.
Other domestic human rights matters raised during Bachelet's visit included Tibet and Hong Kong. Since it is a party to the ICCPR, the UN Human Rights Committee will review Hong Kong in July. Most importantly, the Human Rights Office will continue its dialogue with China on an annual basis.
US Secretary of State Antony Blinken said that Washington was concerned about Bachelet's trip. "The conditions Beijing authorities imposed on the visit did not enable a complete and independent assessment of the human rights environment," he said. Possibly that assessment is contained in the Office's full report on human rights in China, completed last year but not yet released to the public.
All in all, the visit should be endorsed as promising a new avenue for discussion of human rights issues and encouraging a higher degree of participation by China in international human rights organisations. In these days of East-West tension, it has shown that civilised dialogue is still possible.