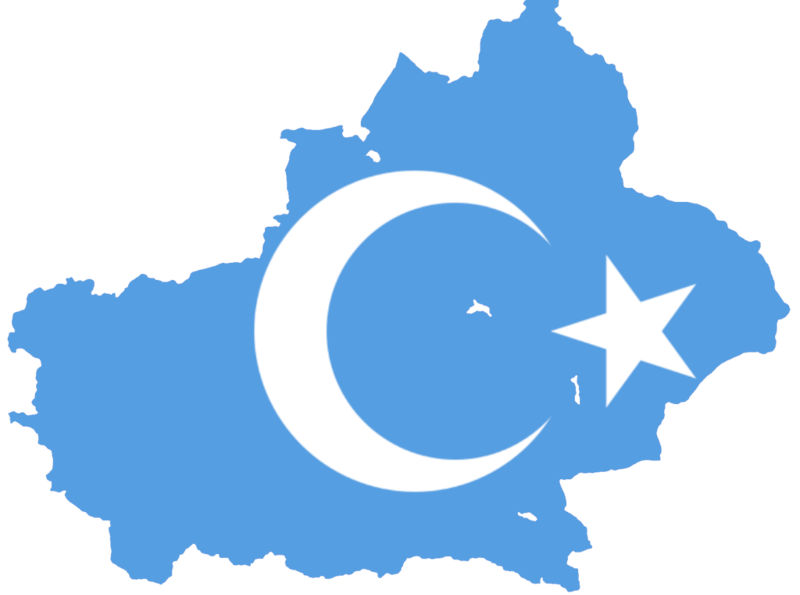 United Nations High Commissioner for Human Rights Michelle Bachelet arrived in China on 22 May, the first such high-level visit since 2005. During her six days in China she will visit the far west province of Xinjiang where the Uighur minority people have been subject to several rights violations, as admitted by her office last year. Foreign Affairs spokesperson Wang Wenbin said on 22 May that Bachelet's visit was private and was "to enhance exchanges and cooperation… and promote the international cause of human rights."
It is now virtually impossible to travel to China. Where there were once hundreds of flights every week, there are now only a handful. Those who do manage to arrive are quarantined for 14 days and subject to further tests and possibly extended isolation. Travel within the country is subject to frequent and sudden changes in health regulations. Australia's Smart Traveller website advises those planning to travel to China to "exercise a high degree of caution". In these circumstances, any visit, whether official or unofficial, can be assumed to be of utmost importance to both host and guest.
Michelle Bachelet's visit has this status. In spite of Wang Wenbin's assertion that it is private visit, it is undoubtedly official. It had been planned for a long time and thoroughly prepared. That is happening when travel is so fraught is testimony to its importance. There is a great deal resting on its findings, as Chinese and UN officials all know.
The delegation has arrived however during a wave of Covid that has led to full or partial lockdown restrictions in many Chinese cities. Foreign media representatives have not been permitted to accompany her to Xinjiang. Certainly, the findings that she will present in her report, expected to be delivered at a press conference on 28 May at the end of her visit, will be affected.
The Chinese government has consistently attempted to control the activities of foreign human rights delegations – the 1993 report on self-determination for Tibet authored by ANU academics Eugene Kamenka and Alice Tay comes to mind. This time, Covid has imposed an extra level of control that the visitors have no choice but to accept.
Since travel is tightly controlled, Bachelet's contacts with local people have been arranged by the authorities in a "closed loop", meaning that they have all been pre-arranged. Obviously, this is impacting on her ability to hold frank and unfettered meetings with dissidents and community representatives or to test her own Office's findings.
In recent years, trade, economic and diplomatic rivalries have escalated between the United States and the People's Republic of China. Under former President Donald Trump, China came to be seen in Washington as an enemy. As recently as April, former Australian Defence Minister Peter Dutton called on the nation to prepare for war. Public opinion has been prepared to consider China as a second "Evil Empire". Beijing's treatment of the largely Muslim Uighur ethnic minority people of Xinjiang has become a litmus test of that evilness. Although Beijing has repeatedly denied mistreatment such as detention and forced labour, or alleged genocide, no outside observers have been able to visit to test these allegations.
In July 2019 the Australian and more than twenty other governments sent a letter to the Human Rights Commissioner urging an investigation to human rights abuses in Xinjiang, to which China responded with a letter signed by 37 countries. In November the same year, most of the original authors made a statement on the same subject at the Third Committee of the UN and China responded again with a letter signed by 54 countries. In June 2020, fifty current and former UN human rights experts denounced China's record and called for action.
The Uighur population of China is estimated at twelve million. They speak a language related to Turkish and have a documented history of over a thousand years residence in the province that is officially called the Xinjiang Uighur Autonomous Region. Currently they make up around half of the population of the province following large-scale migration of Han Chinese into the region. Human rights groups believe that more than one million Uighurs have been detained in "re-education camps", others imprisoned for separatist views, and that Muslim leaders and mosques have been targeted.
In recent years more than a million Uighurs have emigrated, mainly to Kazakhstan, Kyrgyztan and Uzbekistan, but many have also settled in Australia and other western countries. The World Uyghur Congress claims to represent all diasporic communities although there are significant differences between and within local groups, influenced by local political alliances. The Congress, which has been described as "cyber-separatism", is an anti-China political organisation that "strives to promote democracy, human rights and freedom for the Uyghur people through peaceful, nonviolent, and democratic means in order to determine their political future", according to its website.
The World Uyghur Congress opposes Bachelet's visit to Xinjiang. Spokesperson Zumretay Arkin told Reuters on 22 May, "We are concerned the trip might do more harm than good." The same day, US-based Victims of Communism Memorial Foundation and several international media published documents and images concerning the mass detention program in Xinjiang dating back to 2018. Senior fellow at the Foundation Adrian Zenz described the publication as "unprecedented evidence on every level (of) … the nature of the camps and the scale of the interment." The findings of the report should be treated with caution, however, since the Foundation is closely linked with the conservative US think-tank The Heritage Foundation and is currently chaired by Trump policy advisor Andrew Bremberg.
Since both China and the Uighur diaspora are worried about what Michelle Bachelet will find during her visit to Xinjiang, there seems a good chance that she may actually discover the truth. She is certainly an informed and well-qualified observer, drawing on her family's experience of human rights abuses in Chile. This time she is accompanied to China by a well-informed team including Ravina Shamdasani, former legal and human rights correspondent for the South China Morning Post, who has firsthand knowledge of Hong Kong's democracy protests.
Bachelet's report is keenly anticipated.