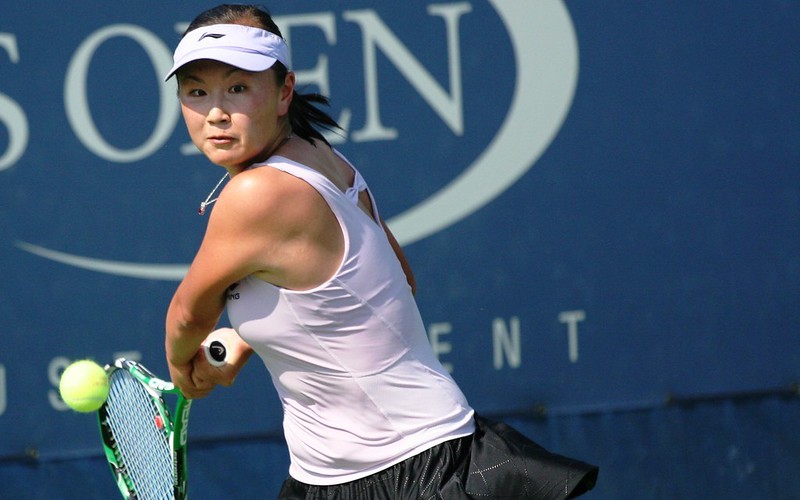 The International Olympic Committee should step up to protect athletes from brutal treatment while training for elite competition.
Australia and its Anglophone allies are imposing a diplomatic boycott of China's Winter Olympics, although this achieves nothing. Effort would be better spent strengthening the human rights role of the International Olympic Committee (IOC) and safeguarding athletes, particularly women and girls.
For months now a coalition of human rights organisations, representing Uyghurs, Tibetans, Hong Kong citizens, Falun Gong practitioners and far right factions, pressured western governments to use the upcoming Winter Olympics to take action against China. Up to this point, they have had limited success, their main achievement being that the US, Canada, the UK and Australia announced that no officials will attend the games to be held in China in February 2022. Their athletes will still compete. The games will go ahead and China will no doubt claim kudos from hosting them despite ongoing Covid restrictions.
The IOC as usual is trying hard to avoid controversy and insisting that it must be neutral. Its income derives from media rights and commercial sponsors, not from governments. The views of its sponsors echo most loudly in Geneva. Although the IOC announced back in 2017 that it would factor in human rights principles when awarding future games, these new standards will not apply until the next games are held in Paris in 2024.
The 2017 reforms were sorely needed and more pressure should be brought to bear to effect real change in Olympic leadership. Tens of thousands lost their homes when the games facilities were built in Rio de Janeiro in 2016. The Russian government was accused of LGBTQ+ discrimination and media censorship during the Sochi games in 2014. The Beijing games in 2008 saw arrests of protesters and restriction of internet access by reporters. Asked about China's treatment of its Uyghur minority people, IOC Vice President John Coates said in October this year, "We are not a world government. We have to respect the sovereignty of the countries who are hosting the games … We have no ability to go into a country and tell them what to do."
All governments embrace sports diplomacy in a bid to gain international prestige and legitimacy, and those with the weakest soft power status seem to put the greatest emphasis on sporting achievement. Human rights standards should also be applied strictly to all aspects of Olympic and international sports competition. We have long known about the widespread use of drugs to enhance athletic performance. In the 1970s, the German Democratic Republic coerced athletes into taking performance-enhancing drugs. Doping did not end with the fall of the Berlin Wall. The highly acclaimed 2017 documentary Icarus (available on Netflix) not only exposed the use of drugs in international cycling but also revealed how Russian officials evaded detection at Sochi by the World Anti-Doping Agency and the IOC. The IOC has not taken any action against Russia since these revelations.
In many countries, young athletes, and particularly women, are subject to exploitation and abuse in training for elite competition. Human Rights Watch highlighted issues about Japanese training regimes in the lead up to this year's Tokyo games. The Australian Human Rights Commission earlier this year reported a "toxic" culture of physical, emotional and sexual abuse, highlighting the abuse of young female gymnasts. The IOC has regulations on safeguarding athletes but many countries, including Australia, do not always observe them.
Those of us who visited China in its socialist era will surely remember being taken on visits to gymnastics schools where children as young as five were boarded away from their families and subjected to rigorous physical training. Immature bodies were bent and stretched to produce flexibility and strength by means that could well be termed torture. Li Cunxin's account of his ballet training illustrates the training methods adopted in the PRC, directly copied from the Soviet Union, and applied to all sports, athletics and performing arts. Russian training methods were used in many communist countries. From 1968, aged seven, legendary gymnast Nadia Comaneci was boarded in the Romanian experimental academy founded by her trainer Bela Karolyi. Her physical and sexual exploitation was recently revealed in a book by Romanian historian Stejarel Olaru.
These abuses continue. Take the case of Peng Shuai, which has featured in the international media recently. Peng was the first tennis star from the PRC to achieve top international status when she was ranked number 14 singles player in 2011 and, later, number one doubles player in February 2014. In early November 2021, she posted a long and rambling account on Weibo of her sexual relationship with former Vice Premier Zhang Gaoli. She said the affair was consensual, but also outlined how Zhang had psychologically abused her and finally abruptly discarded her. The story made world headlines, being supported by the Me Too movement that has given voice to concerns around the world about the exploitation of young women by powerful predatory men.
Peng's internet post lasted a very short time before being deleted and then Peng herself vanished from public view. This was taken by commentators such as Stan Grant of the ABC as evidence of heavy-handed action by the political leadership, seeking to cover up possible personal wrongdoing by suppressing the complainant. Rather than locking in the feminist angle or concerns about CCP censorship, I would focus on safeguarding athletes' mental and physical safety. Looking deeper into Peng's story, it is clear from her Weibo post that she suffered many years of abuse while boarding in an elite sports training institution. My former colleague Greg Clark provided a full translation of the post from which I quote: "I left home early (to live in the institution). On the inside, I am extremely deprived of love. In the middle of all of this, I never thought I was a good woman. I hated myself, I hated why I came to this world." It is not hard to imagine that the physical, psychological and spiritual effects of this harsh training regime made Peng vulnerable to grooming.
Such sports training regimes in China and around the world must be called out. The IOC, which hosts the most prestigious international competitions, should lead the way in condemning this type of human rights abuse, and should enforce compliance to the best of its ability. As Prime Minister Scott Morrison said in July in a speech to the IOC, "As you know, we also take integrity in sport very seriously in Australia. We believe passionately in a fair go … And we have proven governance structures that enable us to work with organisers, international sports federations and governing bodies at major international sporting events. As a people, we're guided by an abiding belief in human dignity."