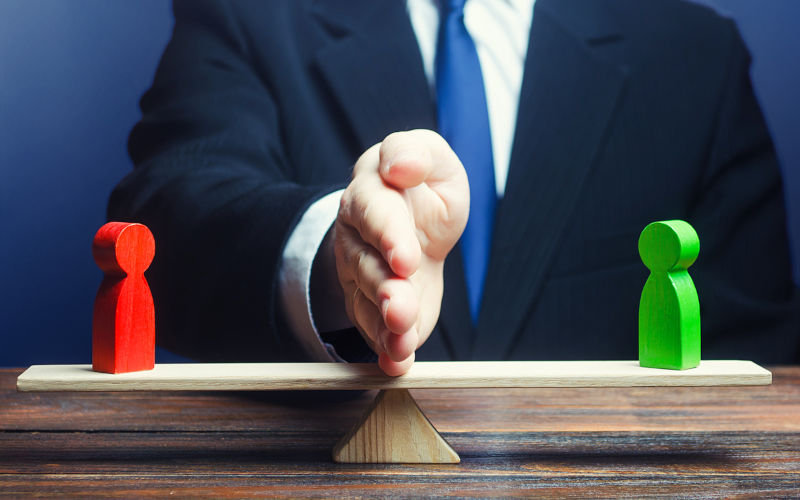 Frank and fearless advising is certainly a function of character as Peter Shergold said in 2007, a line Mike Keating endorses in his recent article in Pearls and Irritations, but I still believe firmly that it is also a function of the limited tenure of departmental secretaries as I argued with Shergold in the pages of the Australian Journal of Public Administration.
Mike, the author of the 1994 changes to introduce fixed term 'contracts', understandably wants to defend them. But his recollection and mine of the discussions at the time differ greatly. And his portrayal of earlier history is also astray.
First, Mike states that, unlike the other commentators, he has actually been personally involved in decisions to appoint and terminate the appointments of secretaries. My experience certainly does not match Mike's in this regard, but I was personally involved in a couple of appointments including for the PM&C Secretary. That experience contributed to my ongoing concerns about the processes involved.
I recall Max Moore-Wilton telling me, when I said I would wish to give PM Howard advice on options for his replacement, that in that case I had better move quickly and not wait to present the formal report required under the Public Service Act. I am glad to say I heeded the apparent warning though not understanding it, and provided a substantial written brief to the PM canvassing the attributes of a list of potential candidates from within the APS and outside. A couple of weeks later, I received a call from the PM to say that he had Peter Shergold with him in the office and that he intended to appoint him as the new PM&C Secretary; would I now prepare the report required under the legislation. I had no problem providing a formal report supporting Shergold's appointment as he was certainly very high on the list I had previously provided. But it would have been very difficult to respond in a way that ensured proper merit-based advice if I had not provided the earlier brief.
Mike describes the APS reforms of the 1980s that included making the APS more responsive to the elected government. I agree with him that the reforms were justified as there had been evidence during the 1970s of excessive independence. Mike omits, however, some of the key measures taken by the Hawke Government which I believe helped to achieve the balance required. These included in particular, not the removal of secretaries' tenure, but a policy favouring consideration of a move to another job after five years and a change in the law renaming 'permanent secretaries' as 'departmental secretaries' (and a new more contentious provision that secretaries work 'under the minister'). The 1984 MOP(S) Act also helped to regularise the employment of ministerial advisers, and the common practice was to have secondees from the APS in many of those positions.
Mike claims that more secretaries lost their jobs under the three-year Whitlam Government than over the first three years of the Howard Government. But that claim is misleading. With Paddy Gourley's help, I can list most if not all those displaced during the Whitlam years: Cook, Warwick-Smith, Summers, Green, Hay, Landau, White, Nimmo, Armstrong, Hewitt, Bunting, Sharpe and Oswin. None of these was sacked, but all appointed to another position (eg Bunting to High Commissioner in the UK, Sharpe to Deputy President of the Conciliation and Arbitration Commission and Oswin to Ambassador to UNESCO).
Mike also claims all but two secretaries voted in favour of the contract system he initiated. All but two may have gone along with it but that does not mean they were in favour. Indeed, I wrote to Mike arguing against the change, and I wrote to my minister explaining my concerns. I went along with it on Mike's insistence that I would have no protection if I did not do so, other than a possibly more generous payout. On that he was proved correct as Michael Costello, one of the two who did not accept the new contract, was sacked in 1996. The new system changed the dynamics, however, and I very much doubt Howard would have sacked six secretaries had the Hawke Government regime still been in place.
I also disagree with Mike's suggestion that Tony Ayers was a supporter. In his 1995 Garran Oration, Tony stated clearly: 'I am not a lover of the contract system for department heads' conceding only that 'in practice, the current (i.e. new) system provides retrenchment benefits as a right, not by grace and favour'. He expressed particular concern about the impact on younger secretaries and firmly opposed extending the system to the SES. On the latter he said: 'The danger of ministers receiving the advice that they want to hear rather than what they ought to hear is obvious'.
I keep hearing current and occasional former secretaries saying the system has never influenced their frank and fearless advice. Renee Leon (who, while heavily criticised by the Royal Commission, did finally provide the legal advice, and of course was sacked in early 2020) spoke far more honestly at an IPAA forum a couple of years ago saying the system certainly affected her decisions about when to take a stand and how to go about doing so. I would be stunned if any secretary today used the style of a Tony Ayers.
I should also add that I never needed courage in giving policy advice. It was over due process that courage was required – that an FOI request should be agreed to, that an annual report should include failures to meet targets, that grants must satisfy selection criteria, that records be kept.
There is so much evidence now of an absence of courage in these sorts of matters – not just Robodebt but also the multi-ministries, sports rorts, health community grants, FOI requests.
The problem is not just about the threat of arbitrary terminations but the level of uncertainty of new appointments: the frequent attitude of governments when an individual's contract ends that this offers the opportunity for new – and more compliant – blood, with no weight given to relative merit or performance. Similarly, there is the added incentive to please to position for new appointments.
Mike Keating was an extraordinarily good public servant, amongst our best from a great era, but I strongly believe we will return to a better balance between responsiveness and independence if we reverse the changes made to the tenure of departmental secretaries and go back to the Hawke Government's 1980s arrangements.