Politics
Being largely reactive, integrity commissions can't prevent all corruption: new laws could help
Jun 14, 2022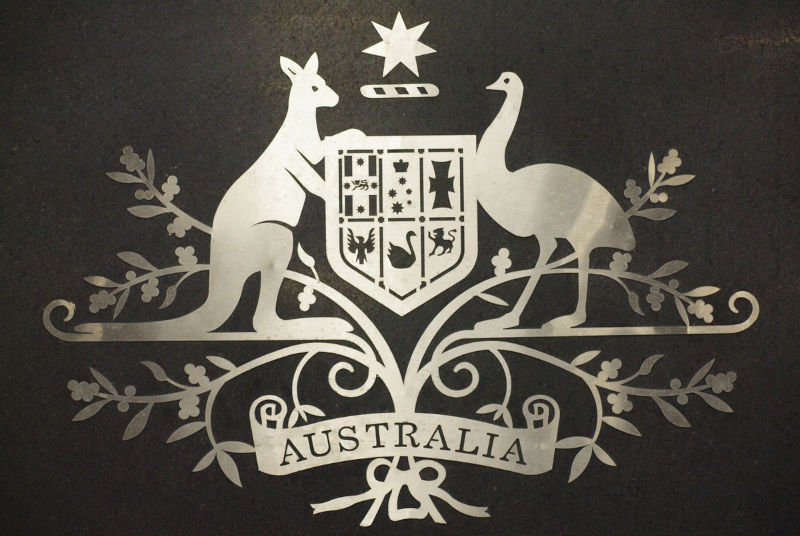 A federal integrity commission alone can't prevent, for example, the administrative sabotaging – or selective non-enforcement – of a protective Commonwealth law. Targeted prevention legislation is needed.
Administrative Sabotage
Fans of the BBC's timeless Yes Minister series can imagine a hypothetical Minister in Australia's Liberal-National government of 2013–22 – a 'Jim Hacker' – having had a conversation such as the following with his departmental secretary – 'Humphrey Appleby' – about how to sabotage a law.
Hacker:          Appleby, about that law which the Parliament passed while we temporarily lost our one-seat majority – do we really have to comply with it?
Appleby:         Well Minister, yes and no. Yes, it's a law of the Australian Parliament. But no: we – your department – are entrusted with its implementation. So we decide, with your guidance of course, how it will be put into effect. Or, if you catch my drift, whether or not it will be effective at all.
Maybe such a dialogue was actual, not hypothetical.
When ousted Prime Minister Malcolm Turnbull resigned in 2018, former Australian Medical Association president Dr Kerryn Phelps won the ensuing by-election, depriving the then Morrison government of its one-seat majority. Led by Phelps, non-government legislators passed the 'Medevac' amendments to the Migration Act. They empowered two treating doctors to mainly decide which of the asylum seekers or refugees who'd been held in a regional processing centre in PNG or Nauru needed transferring to Australia "for medical or psychiatric assessment or treatment". So, how would the government's hard man, Home Affairs Minister Peter Dutton, react?
Maybe Mr Dutton, angry at having to obey the law (!) (by approving most recommended transfers), saw that the amendments' aim, securing high quality onshore care for offshore exiles, could be sabotaged, by having his department confine transferees to immigration detention facilities (IDFs) – mainly hotels called "alternative places of detention" (APODs) – where care could be denied.
Proceedings of a Senate Committee hearing in August 2019 (see below) – after 111 transfers had already occurred – reveal that, under the 'leadership' of Home Affairs Secretary Michael Pezzullo (and with Minister Dutton's approval?), Home Affairs' Chief Medical Officer (MOC) Dr Gogna had been initiating a care-limiting process.
But first we should note that the Medevac transferees were very, very unwell, as was proved by submission 52 (co-authored by three medical practitioners) to the 2019 Senate Committee reviewing the government's then proposed 'Medevac repeal' bill. The submission found that, of the 121 Manus or Nauru ex-detainees applying to be 'Medevaced', 97% had physical ailments (averaging 4.6 each), 91% had a psychiatric illness, and 88% had both. That proof was obtained by interviewing most intending transferees, reviewing the medical records of all 121, and assessing the results against the standard QA protocol used by all Australian hospitals. (The repeal bill was passed in December 2019, with the vote of Tasmanian independent Senator, Jacqui Lambie, being crucial.)
LEGAL AND CONSTITUTIONAL AFFAIRS LEGISLATION COMMITTEE, 26 AUGUST 2019, CANBERRA
Migration Amendment (Repairing Medical Transfers) Bill 2019
…  Mr Pezzullo: …  the MOC is presented with an assessment … [by] two treating doctors, socalled … Of the 111 transferees, even though the assessment … was 'inpatient care required', our MOC has to look at the papers as presented. Four persons have been hospitalised. … When we last looked …, not one … was in hospital. … Seventy of them are not even outpatients. (Page 78.)
… Mr Pezzullo: Ninety-eight are in [APODs], where the minister can designate … a residence, a hostel or hotel … [etc.] as a place of detention, with fewer than 10 in IDCs [immigration detention centres] … The health side … continues to be managed by IHMS [the Commonwealth's contractor, International Health and Medical Services Pty Ltd] … (Page 80.)
Apparently, Dr Gogna had unilaterally over-rode 107 of 111 'inpatient care required' assessments. Michael Pezzullo's language – "doctors so called", and extremely ill transferees being "not even" outpatients – was not public service neutral, it was partisan political. Transferees would be denied assessment and treatment by being held in IDFs, where health was "managed", not by IHMS as Pezzullo misleadingly said, but by a non-medical body, the Home Affairs department's Australian Border Force unit (ABF).
That is, IHMS doctors might recommend external specialist care, but ABF would decide whether (if ever) it would occur. Let's remember: it was the 'dog in the manger' approach of ABF – preventing very seriously ill offshore detainees, including children nearly at risk of death, from being flown here for medical care (unless a Federal Court injunctive order decreed otherwise) – that had driven non-government Parliamentarians to enact the Medevac amendments.
By mid-April 2022 almost all Medevac transferees were released, but very few had received any specialist health care. Why is the media silent about these two travesties: (1) the transferees denied their entitlement to specialist care were, and remain, extremely and comprehensively unwell; and (2) such cruelty was inflicted via the sabotage of an Australian law by an Australian government department (and left unprevented by the department's Minister)?
Such in-house undermining of the rule of law surely calls for, at the very least, forensic probing at Senate Estimates, if not a full Senate inquiry – plus preventative legislation.
Preventative legislation
The drafting of such legislation would be overseen by Attorney-General Mark Dreyfus. The issue is so serious that monetary penalties would be inapt. To prevent departmental sabotaging, the A-G might consider creating a Public Service Act 1999 (Cth) offence punishable by imprisonment. As to ministers, perhaps the ministerial Code of Conduct could explicitly proscribe facilitation of – or failure to prevent – such sabotage, and warn that a proven breach thereof would be a jail-only offence under a specified Act.
Non-enforcement
Blatant non-enforcement has been evident in both banking & finance, and immigration detention.
Non-enforcement by banking & finance regulators
Via live streaming of the 2018 Banking Royal Commission, we saw Commissioner Kenneth Hayne remark that neither the directors of banks or finance houses, nor senior officers of APRA, ASIC and AUSTRAC, seemed to realise that, if a law applies, they must – respectively – just obey it or enforce it.
The Commission's Report prompted those regulators to take a 'tough' enforcement approach, launching mega legal proceedings against well-known institutions. But on 1 July 2021, the Morrison government issued a "Regulator Performance Guide" (The Guide) that required regulators to adopt a 'light touch' approach. (It replaced the slightly stricter 2014 Regulator Performance Framework.)
The Guide's Introduction explained that, "As part of its Deregulation Agenda [!] the government is shining a spotlight on regulator performance …". Although the Foreword concedes that "Effectively administered regulation supports a safe and healthy community …", and The Guide suggests strictly enforcing legislation "where people face a risk of extreme harm", The Guide's main focus is on minimising enforcement activity and ending public accountability obligations.
Re enforcement, Ministers must issue a "Statement of Expectations" to regulator/s, who must then make a complying "Statement of Intent". The following extracts from ASIC's website are self-explanatory:
Statement of Expectations: Australian Securities and Investments Commission – August 2021
The Government expects ASIC … to minimise the costs and burdens of regulatory requirements for regulated entities and consumers; and ensure that its actions are not inconsistent with the policies of the Government.
Statement of Intent: Australian Securities and Investments Commission – August 2021
This Statement of Intent … responds to the Government's Statement of Expectations for ASIC, and should be read alongside that document, as well as the laws that … we administer.
We intend … to change the way we administer the law to minimise the costs and burdens of regulatory requirements for our regulated population and consumers; …
… We will … strive to adopt the principles in the Government's Regulator Performance Guide and include reporting against these in our annual report.
Re accountability, The Guide does not require Annual Reports of regulators to state whether or how they've improved compliance with their law/s. They need only self-assess, by reporting against the two Statements, and any benchmarks in their own self-drafted "annual performance statement".
But since virtually all regulatory legislation aims to protect some thing, or someone, of public concern – the environment, health, investors, customers, children, workplace safety, and so on – official guidance on the role and accountability of regulators should surely require each regulator to at least:
(1)   infer, from the Object provision of 'their' law/s, which people or interest/s those law/s aim to protect;
(2)   conduct regulatory activities designed to optimise that protection – such as educating/guiding regulated entities about the legislation's requirements, encouraging voluntary compliance, and preventing non-compliance or (if prevention is inadequate) prosecuting alleged offenders; and
(3)   in Annual Reports, after providing statistics of all those activities, assess their effectiveness against the level of compliance (and thus protection) as measured at the end – cf the start – of each reporting year.
Non-enforcement of health & safety law in relation to detainees in immigration detention facilities
Section 19 of the Work Health and Safety Act 2011 (Cth) (WHS Act) obliges every operator of a Commonwealth workplace to pro-actively and preventatively ensure the safety and health (including psychological health) of not only "workers" but also "other persons". Non-compliance is a heavily penalised criminal offence.
The Department of Home Affairs is one such operator, via its Australian Border Force (ABF) unit, whose website says, "we are responsible for the management … of [IDFs], including the health and welfare of detainees". "Other persons" are usually customers or clients, but at 'custody or care accommodation workplaces' such as IDFs and aged care facilities, they are, respectively, the detainees and residents. Visitors to any workplace are also "other persons".
Via its "extended geographical jurisdiction" the WHS Act applies at offshore IDFs (regional processing centres) if in use. PNG's Manus Island centre closed in 2017; Nauru's has been empty since 1/4/19.
Home Affairs/ABF has apparently often breached its s 19 duty (and other such duties) to detainees, but the WHS Act's regulator, Comcare, has hardly ever enforced the Act. Annual Reports of Comcare and Home Affairs (formerly Immigration) show that, since the Act commenced on 1/1/12, Comcare has issued to the Department of Immigration/Home Affairs only six detainee-related improvement notices (that compel compliance and thereby nip health and safety risks in the bud), and initiated just one prosecution (not yet listed for hearing), despite years of prompting by, inter alia, two refugee advocates.
Those advocates, Margaret Sinclair (Dip WHS) and I (an ex-WorkSafe Victoria prosecuting solicitor), have written to Comcare 70 and 6 times respectively since 2015, adducing probative evidence of serious apparent detainee-related breaches – first offshore, later onshore. We kept asking Comcare to enforce the Act, but Comcare's only response has been 'inspectors found no evidence of a breach'.
Robert Richter QC and I, in our 2019 joint submission (no. 75, to the Senate Committee considering the government's planned repeal of 'Medevac' amendment to the Migration Act), described the ongoing pattern of apparent criminal offending as systemic, i.e., "organised". We added: Comcare's constant 'nothing to see here' approach "amounts to, in effect, running protection for organised crime".
In late 2021, Margaret and I told Comcare about unprevented COVID-19 risks at Melbourne's Park Hotel IDF: Home Affairs/ABF kept the windows shut, denying fresh air to the 45 detainees (a highly vulnerable cohort), and delayed offering vaccines until August 2021, four months after they had become generally available. In September, 21 of the 45 contracted COVID. Once again, Comcare 'saw no breach'.
To prevent blatant non-enforcement, the law enforcement integrity legislation needs strengthening. The Law Enforcement Integrity Commissioner Act 2006 (Cth) only gives the Commissioner power over law enforcement organisations that are named as "a law enforcement agency" by the Act or regulations. But ASIC, APRA, and Comcare are not named: they must be ASAP.
But even then, the Act only enables the Commissioner to deal with an individual agency staff member who "engages in corrupt conduct". The Commissioner must be empowered to deal effectively with blatant failure by an agency to enforce the law, including by recommending the CEO's dismissal.