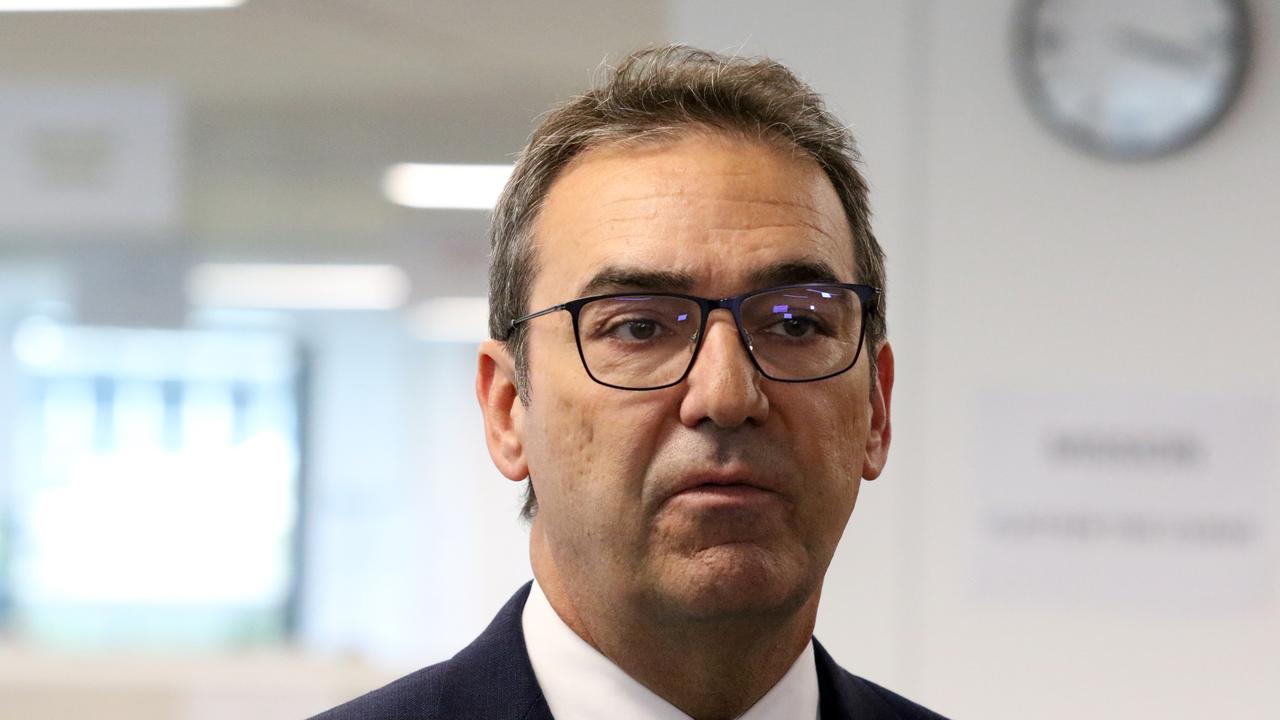 One year out from the next South Australian state election and Steven Marshall's Liberal government is starting to lose its mildly progressive safe covid manager gloss as old and new scandals and blunders start to bite.
With one year to go before the March 2022 state election the Marshall Government looks somewhat less likely to win a second term than it did a few months ago. SA has done well through the COVID pandemic compared to many other jurisdictions and Marshall's calm moderate style coupled with cautious and well communicated public health and police management have nurtured public reassurance. There has been a relatively low number of cases and fatalities, fewer and shorter lockdowns and restrictions and latest relaxation of restrictions will make them the lightest in the country. ALP Opposition Leader Peter Malinauskas has wisely adopted a low-key co-operative stance in relation to the pandemic, keeping his powder dry for the campaign season.
On some fronts the Marshall Government has been mildly socially and environmentally progressive. In February a conscience vote moved abortion from the Criminal Law Consolidation Act into healthcare legislation. It was strongly supported by the Attorney General Vicky Chapman. In September 2020 the Environment Minister, David Speirs pushed through legislation making South Australia the first state to ban a limited range of single use plastic products including drinking straws, cutlery and beverage stirrers.
SA's Climate Action Plan  builds on the state's current level of 60% of grid demand met by wind and solar, targeting 100% by 2030 and net zero carbon emissions with a major national and international export capacity, including green hydrogen by 2050. The establishment of Wellbeing SA, as a separate agency reporting directly to the Minister, has some focus on system change and partnership with community to address social determinants of health.
However, some other initiatives are at odds with this progressive image. Privatisation of public assets and services has continued with trains and more recently trams going into private management. There is a strong focus on building up defence industries centred partly on the costly vexed and contentious Port Adelaide submarine building project partnered with a French manufacturer. A recent report from Flinders University and the SA Council of Social Service entitled SA: The Heaps Unfair State has highlighted that social and economic inequality in the state is growing at a faster rate than the national average and faster than all other states.
But the real electoral weight in Mr Marshall's saddle bags comes mostly from his colleagues. A poll taken by the Murdoch Sunday Mail showed the Government slipping from a two-party preferred vote of 53 to Labor's 47 in September 2020 to 51:49 by early March 2021. His government, and his cabinet have taken some heavy hits in the last year, and the Covid-19 protection factor may be about to run out. The first major setbacks came with a series of very questionable accommodation expenses claimed by nine government country MPs including the Whip, President of the Legislative Council and three ministers who subsequently repaid thousands of dollars and resigned their portfolios, but remained on the backbench. While the ICAC has subsequently dropped the investigation into most of the MPs. One, Fraser Ellis, has agreed to repay $42,130 in allowance claims, but has been charged with illegally taking over $18000 in allowances. He has left the party and sits on the crossbench awaiting the outcome in the court.
One time rising Liberal Party rising star Sam Duluk suspended his party membership after being charged with basic assault against SA Best MP, Connie Bonaros at a 2020 Christmas party. With the loss of Ellis and Duluk confirmed in February, Marshall acknowledged that he now heads a minority government.
More recently two developments have added to his woes. On March 28 the ABC reported that they had identified 100 examples of state government web site links redirecting users through "stateliberalleader.nationbuilder.com" a domain operated by the Liberal Party. This domain -NationBuilder – is a data collection platform used to build voter profiles in order to target electoral messaging. Premier Marshall claimed the redirections had occurred accidentally. This failed to satisfy either the opposition or the Ombudsman, Wayne Lines who called the revelations 'disturbing" and stated that a Privacy Committee based in the Attorney General's department was investigating whether the government's own privacy principles had been breached. Manager of Opposition Business, Tom Koutsantonis upped the ante by revealing that Labor had set up an email account in the name of a registered voter to test the system several weeks ago and that the email address had subsequently received Liberal Party political material from Steven Marshall's NationBuilder website. Labor is likely to seek a Parliamentary Inquiry into the matter.
Meanwhile the gloss of the Government's Covid-19 management competence is wearing thin in the face of major problems in the vaccine rollout. While much of the responsibility rests with the Commonwealth in relation to vaccine distributed via GP clinics, there are plans for the state to provide mass vaccination hubs but no indication of when these might happen. News Corp has claimed that less than 35% of 60,070 doses received in SA had been administered. State Health Minister Stephen Wade disputed this, but the blame shifting between Commonwealth and State is helping neither.
While this all makes the job of state Labor Leader Malinauskas a little easier, he too has not been without his problems. Former Labor state MP, Annabel Digance has somewhat belatedly made public via The Australian her concerns that an ALP produced leaflet against her opponent in the 2014 election was racist and was underpinned by a culture of bullying, harassment and intimidation. In response, the Government has called a parliamentary inquiry. Meanwhile an adviser to a Labor MP has charged over possession of child abuse material was immediately sacked and expelled from the party. Malinauskas acknowledges that the vaccine rollout marks the beginning of a new post-covid-19 economic recovery, but emphasises the challenge of SA's high unemployment rate.
Labor will need a robust policy platform to address the jobs issue and a vigorous campaign for the March 2022 election. 12 months out it looks like it could be close. Labor does have a history in SA of losing the popular vote, but winning the election via astute marginal seat campaigns. Malinauskas will appreciate the opportunity to come out fighting after the covid-19 truce and Koutsantonis is adept at ensuring any Liberal gaffs are fully exploited. Marshall's calm moderation has gone well with the electorate, but if it looks like losing traction he may find his more conservative colleagues lose enthusiasm. It should be an interesting year.