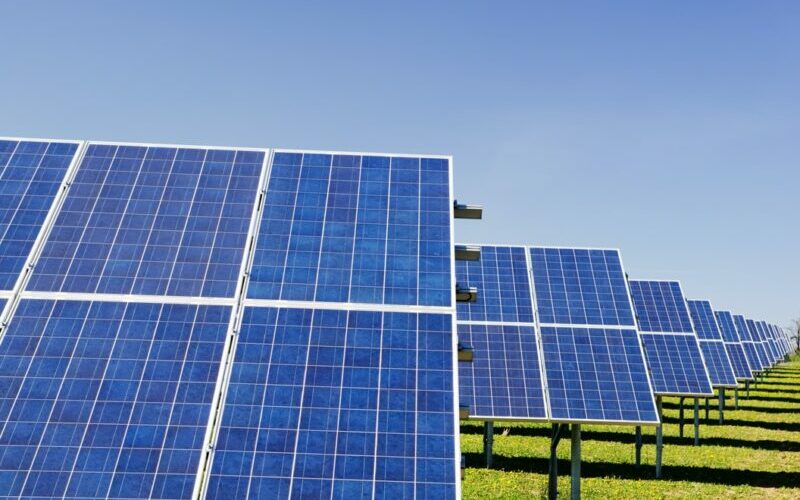 In the last three years, hydrogen has become all the rage. For those following energy and climate, barely a day goes by without a new story about hydrogen. But is hydrogen essential to our efforts to decarbonise the global energy system?
In short, yes hydrogen, specifically renewable hydrogen, is absolutely essential for climate action, but that doesn't mean hydrogen hasn't been overhyped.
Hydrogen is a complex topic for two reasons. Firstly, because of the different ways it is made and the climate impacts of those production processes, and secondly, how it is used and the relative benefits of using hydrogen compared to other zero emissions solutions. This complexity has been exploited by some to protect and propel the interests of the fossil fuel industry. By contrast, others have been falsely optimistic, comparing hydrogen unfairly to other energy solutions, such as electrification.
This article will cut through the hype and explain how hydrogen – made and used in the right way – can help Australia become a renewable export powerhouse.
1. Renewable versus non-renewable hydrogen
What many don't know is that hydrogen is already a big global industry. It is used as a feedstock in the chemical industry to create ammonia, a key ingredient for fertilizer and explosives.
Globally, 99 per cent of hydrogen is currently produced using coal and gas. While hydrogen made this way burns clean, it provides no emissions-reduction benefits. Indeed the combined hydrogen and ammonia industry globally currently accounts for almost 2 per cent of global greenhouse gas emissions.
Hydrogen created using natural gas combined with carbon capture and storage (CCS) has been pushed as a more environmental solution than using coal. But this still requires significant energy inputs and emits significant amounts of carbon dioxide, even if you can get the CCS process to work. As the Australia Institute points out, this approach also will "likely lock in high carbon infrastructure and undermine the renewable hydrogen opportunity".
To add to the confusion, a rainbow of colours has been employed to signify the different ways hydrogen is made. This is unnecessarily complicated and has been exploited by fossil fuel players to disguise non-renewable hydrogen.
WWF-Australia's Hydrogen Position Paper, released in 2020, simplifies things. It explains that we should be clearer and talk about renewable hydrogen compared to fossil hydrogen. Former Australian prime minister Malcolm Turnbull supported this approach, stating at the Smart Energy Conference earlier this year that "green [renewable] hydrogen is the only type of hydrogen we should be planning for".
2. Hydrogen is complementary to – not a replacement for – electrification
In the hype, hydrogen has been pushed as a solution to some applications that are better suited to being directly powered with renewable electricity.
The decarbonisation of our electricity system has seen significant progress; it is now cheaper to build a solar or wind farm backed up by storage than it is to build a coal-fired power station. So for many daily energy needs, such as cooking food, heating our homes and driving our cars, renewable electricity is the cheaper, more efficient option. For this reason, hydrogen cars are unlikely to displace electric vehicles. Hydrogen is also unlikely to play any role in household energy applications, despite suggestions to the contrary.
Hydrogen should not be used to delay, or come at the expense of electrification. However, electrification does not work for all applications. In those cases, other solutions are needed, and this is where renewable hydrogen becomes essential.
3. Heavy industries major beneficiaries of renewable hydrogen
As Michael Liebrich, founder of Bloomberg New Energy Finance, explains in his article "Hydrogen Ladder", hydrogen is powerful because of its ability to decarbonise industries that are "hard to decarbonise", such as heavy vehicle transport, green building materials and global shipping. There has been positive progress here. For example, green steel – steel made using renewable hydrogen rather than coal – has made a strong headway. Recently, Volvo received the world's first delivery of fossil fuel-free steel, thanks to Swedish steelmaker SSAB. In Australia, a Grattan Institute report found that a green steel industry that captured just 6.5% of the global market could lead to 25,000 new manufacturing jobs
Renewable hydrogen can also replace fossil hydrogen in creating ammonia, in turn creating a renewable fertiliser industry. Longer term, renewable ammonia is one of the most promising pathways to decarbonise deep-ocean shipping. By cultivating our domestic renewable ammonia industry, Australia could become a major international supplier.
While the more immediate opportunities lie primarily in using renewable hydrogen in Australia's industrial processes, key trading partners have also shown interest in renewable hydrogen and ammonia, signaling major export opportunities if we act fast.
4. Hydrogen is not a black and white
Hydrogen is essential to the full decarbonisation of the global economy. However, its production is complex. Renewable hydrogen and associated infrastructure, like all forms of energy production, carry some environmental and social impacts.
WWF-Australia has laid out six key principles to guide effective and sustainable production:
Being renewable only;
Being tracaeable;
Stringent public, worker and environmental safety practices being adopted;
Being developed following sustainability principles;
Being pursued following sustainability principles; and
Structuring the industry to lower energy costs to Australian consumers
5. We need to act now
Australia has all of the right ingredients to become a major renewable export nation, both exporting renewable hydrogen and ammonia and using it to manufacture commodities such as green steel. We have some of the world's best renewable resources – particularly wind and solar – abundant land, a skilled workforce, strong R&D capabilities and well-established trading relationships with countries like Japan and South Korea, which are keenly interested in renewable hydrogen.
Experts predict renewable hydrogen could soon become a $700 billion a year global industry, and calculate that Australia can make some of the cheapest renewable hydrogen in the world. That's why we are already seeing projects like the Asian Renewable Hub and Western Green Energy Hub – some of the largest and most exciting energy projects in the world, advancing large-scale production of renewable hydrogen and ammonia for domestic use and export. Renewable hydrogen has also become a key focus of businessman and philanthropist Andrew "Twiggy" Forrest.
But we need to move fast or we will miss our window of opportunity.
Most renewable hydrogen applications are not currently commercial. Technologies such as solar and wind took two to three decades to commercialise, but if we are serious about climate action we need to speed this up.
Some claim it is better to wait until our electricity system has decarbonised before pursuing renewable hydrogen. This is flawed for a number of reasons: climate change requires immediate action; we would miss opportunities to decarbonise our existing hydrogen sector now; it ignores the surge in renewable power purchase agreements and the existence of mega renewable export projects already in the making, and; we risk missing the opportunity for Australia to become a renewable export powerhouse.
By cutting through the hype to focus on the right opportunities, and taking fast, decisive action, we can create a thriving domestic industry and position Australia as a global renewable hydrogen superpower.