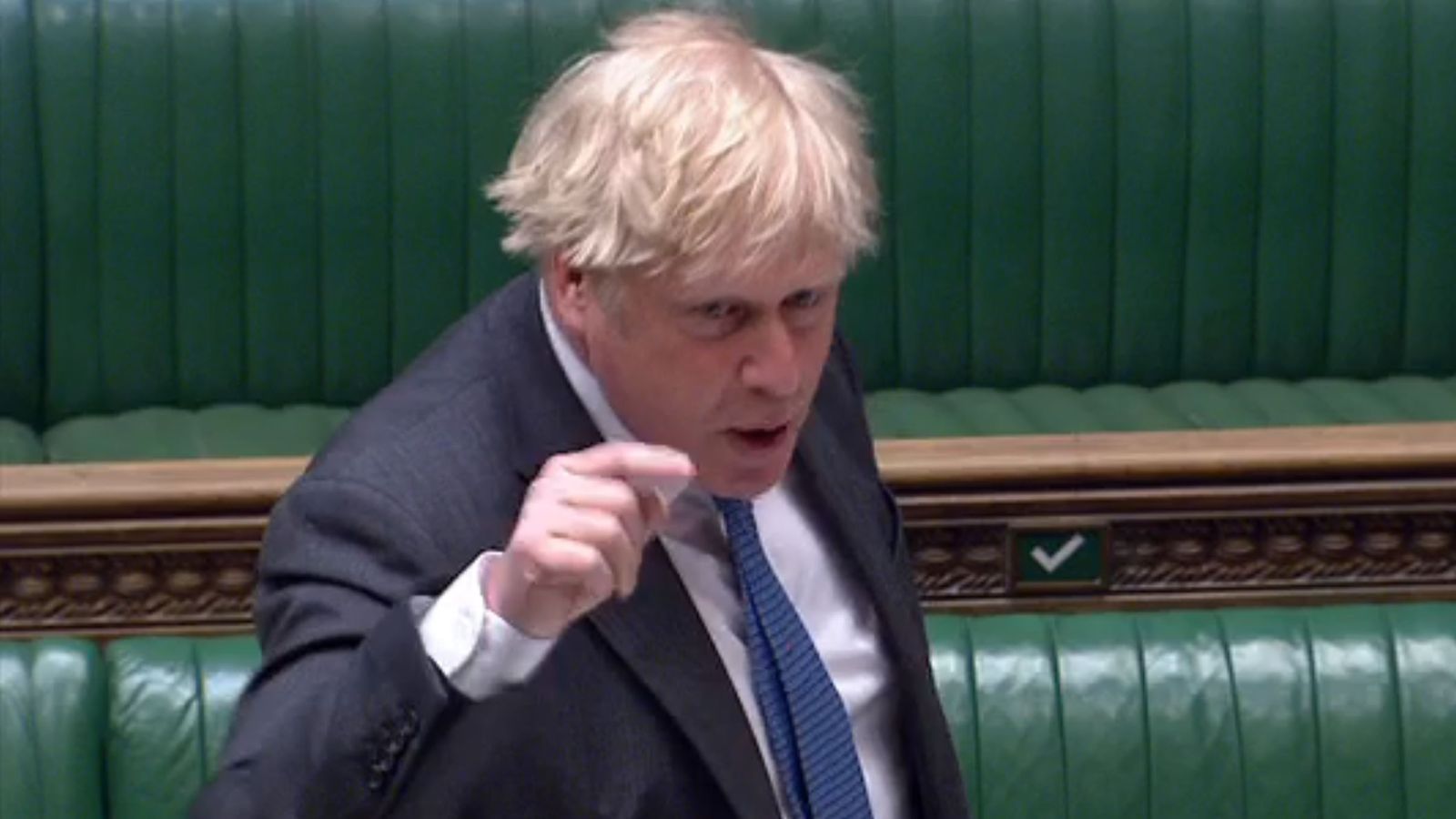 You do not need to stray far from the suburbs of Australia's largest cities to know that if you poke a stick at a King Brown snake it will strike. So, when Downing Street officials learned that Boris Johnson was launching a less than discreet campaign of media spin against the prime minister's former friend and most senior adviser, Dominic Cummings, they shuddered.
For all his casual charm and apparent bonhomie, Johnson cuts a solitary figure in British politics. Cummings was Johnson's stalwart until last November when the pair fell out. They first bonded in 2015 when Cummings directed and Johnson fronted the successful Vote Leave campaign that led to the referendum vote to leave the European Union. That campaign, based largely on falsehoods emblazoned on the sides of the red 'Boris bus', forged a partnership that powered Johnson into Downing Street.
However, by last October tensions in Number 10 had risen. Cummings had insisted that all ministerial advisers should report through him, leading to tensions within Cabinet. When an acolyte of Cummings was appointed the PM's chief of staff, Johnson's fiancée Carrie Symonds reportedly objected and the appointment was overturned.
Since Cummings' departure, the centre of the UK government has suffered numerous unwelcome distractions. The last thing harassed officials want is a systematic assault on Downing Street by a former insider with access to documents and emails.
By a curious quirk of fate, the intense focus on Johnson's dodgy deals and erratic conduct of government business – no surprise to those who have followed his dubious journalistic and political career – stem from his attempts to clear up the deep unease felt in Westminster and Whitehall following revelations of lobbying by David Cameron, the former PM who called the 2016 Brexit referendum, on behalf of Greensill Capital.
After Cameron resigned as PM, he retreated to a shed at the bottom of his Oxfordshire garden to write his memoir, and later joined Greensill, an Australian supply chain finance company, as an adviser. The company was little known in Europe until it collapsed last month, though Lex Greensill, its boss, was a paid adviser with a desk and a telephone in 10 Downing Street.  David Case, the current Cabinet Secretary and Head of the Civil Service, who was ordered by Johnson to conduct an inquiry into the matter, told MPs it was not entirely clear how or why Lex Greensill was there.
Under UK government rules, ex-ministers and senior officials only have to declare business appointments that are taken within two years of leaving office, so Cameron's lobbying largely went unnoticed, as did the secondment of a serving senior civil servant to Greensill. Cameron was not breaking the law but it is significant that, when PM, he described the work of lobbyists in less than glowing terms: "The lunches, the hospitality, the quiet word in your ear, the ex-ministers and ex-advisers for hire, helping big business find the right way to get its way."
Cameron sent chancellor Rishi Sunak text messages seeking access for Greensill to government-backed loans under the COVID-19 corporate financing facility. Sunak instructed Treasury officials to look into the matter but eventually rejected the request. Cameron has pointed out that his actions were all above board, but they have triggered new demands for a tightening of the rules on lobbying and closer examination of government contracts, not least those entered in to by the Johnson government. Some examples of disingenuous deals follow.
Deal #1
The Johnson government dished out contracts to friends and financial supporters of the Conservative party during the Covid-19 pandemic, often with minimal or no checks and by-passing the established procedures of official competitive tendering. A VIP Channel, whereby contractors were selected and fast-tracked based on referrals from ministers, MPs, peers and officials, was created. One such beneficiary was awarded a contract to supply protective clothing for front-line clinicians after meeting a cabinet minister in his local pub.
Why does it matter? 'Track and Trace', a report published last week by corruption watchdog Transparency International, found that of £18 billion in contracts awarded between February and November last year, one in five raised red flags for possible corruption. Of these, 73 contracts worth £7.3 billion were, investigators found, uncompetitively tendered and involved politically connected contractors or contractors with no prior experience. Daniel Bruce, chief executive of Transparency International UK said: "The frequency with which COVID-related contracts were awarded to those with political connections is deeply concerning and is at such a level that it cannot be explained away as coincidence. Months after the VIP lane came to light, the Government has still failed to answer basic questions about its functioning and existence."
Where does Cummings fit in this?  He was at his desk in Downing Street throughout this period, and can probably answer all unanswered questions.
Deal #2
Texts published by the BBC showed the prime minister promising vacuum cleaner magnate Sir James Dyson that he would "fix" an issue on the tax status of Dyson staff working in the UK during the pandemic. Dyson, a tax exile, had moved his headquarters to Singapore but was providing support to fix a shortage of ventilators for Covid patients in intensive care. Labour has said the messages are part of a pattern of government "sleaze". Johnson has ordered an inquiry into who leaked his private emails, but the culprit has not been found.
Why does it matter? The leaks coincided with a welter of stories about how Johnson gave his private mobile phone number to wealthy Tory supporters. A further leak of a copy of the PM's promise to "fix" the tax question had been received by the head of the government's taxation department, suggesting it had been copied.
Where does Cummings fit in this?  He has vigorously denied being the leaker. He said No 10 officials told him they thought it likely Dyson's office had supplied the texts to the tax department.
Deal #3
Johnson has resisted a full inquiry into why Britain has one of the worst Covid death rates among advanced economies. Blame has been accorded to slowness in taking scientific advice on lockdowns, serious failures in the test and trace system, and inadequate protective clothing in the early months. Johnson fiercely resisted his medical advisers' call for an immediate total lockdown last October when cases surged but was forced to change his mind a month later amid a rapidly deteriorating situation. This week, the Daily Mail, a strong Conservative supporter, reported Johnson had raged: "no more fucking lockdowns; let the bodies pile high in their thousands". Johnson denies he said such a thing.
Why does it matter? Many are still grieving for loved ones who are among the 125,000-plus fatalities attributed to Covid. Some have questioned the sincerity of a man who trips the word 'sadly' off his tongue to preface death announcements and drags his heels in the face of calls for a full inquiry, which is needed if for no other reason than to prepare for the next surge.
Where does Cummings fit in this? Several senior and respected reporters have confirmed the story with one or more unnamed sources who claim to have heard Boris Johnson's remark. Cummings was nearby at the time and may have been one of them. Next month, he is due to appear before a parliamentary committee and, unlike Case, may provide some answers.
Deal #4
Boris Johnson's official residence is a 4-bedroom apartment at 11 Downing Street, above the office of the chancellor, and next door to Number 10. When he moved in with his partner Carrie Symonds and their baby son, she did not care for the décor left behind by Johnson's predecessor Theresa May. With the help of fashion designer Lulu Lytle, the apartment was transformed from what society magazine Tatler described as a 'John Lewis furniture nightmare' into a 'high society haven'.
Why does it matter? Given that the average Tory voter is a staunch supporter of the middle-class John Lewis store, it might upset some voters. But the real issue is the cost, said to be around £100,000. Incoming British prime ministers get an allowance of £30,000 to pay for renovations in the private accommodation; it appears that Boris did not reach for his chequebook to settle the balance.
Rather, he instructed officials to find a way whereby Tory party supporters could contribute to bridging the gap. Officials advised against the idea of a trust, but leaked emails show that a prominent Tory donor, Lord David Brownlow, donated £58,000 to cover payments "already made by the Conservative Party" and to a "soon to be formed Downing Street trust". It seems that the party lent Johnson the money to help settle the bill, but no financial interest declaration has yet been registered by Johnson or the party. The Cabinet Secretary Simon Case is investigating, telling MPs on Monday he "did not have all the facts".
Where does Cummings fit in this?  Downing St has suggested that the former senior adviser leaked to the media details of the plan to form a Downing Street trust. Cummings confirmed at the weekend the PM wanted donors to "secretly pay for the renovation". And said he thought the idea was "foolish, unethical and possibly illegal". He is the one person who knows exactly what happened.
It is hard to assess what impact all this will have on Johnson's future as Prime Minister. Opinion polls show that despite these and many other revelations, he is still well ahead of his Labour opponent Sir Keir Starmer. Max Hastings, a former editor of the Daily Telegraph, where Johnson once worked as Brussels correspondent, says that Johnson was often economical with the truth, and believes the public accepts his character defects.
The Sunday paper The Observer, which has been rating prime ministers since 1791, reserves some of its sternest words for Boris Johnson:
"With every week he is in Number 10, he is a man who comprehensively fails the Nolan test (of integrity) and who brings the office of Prime Minister into utter disrepute … Johnson's Premiership embodies perfectly what happens when you get government by people who are motivated not by public service or the national interests but who instead see politics as a power trip that will eventually pave the way for lucrative financial gain. The lack of vision integrity and principle leaves a vacuum that gets filled with petty infighting, briefing and counter briefing and obsessing about whether the furnishings of official residences caters to personal tastes. The Observer has called for significant tightening of rules around political lobbying and a strengthening of the ministerial code, but the sad truth is no set of rules in the world can inject integrity, selflessness and leadership into the character of a man who has none."