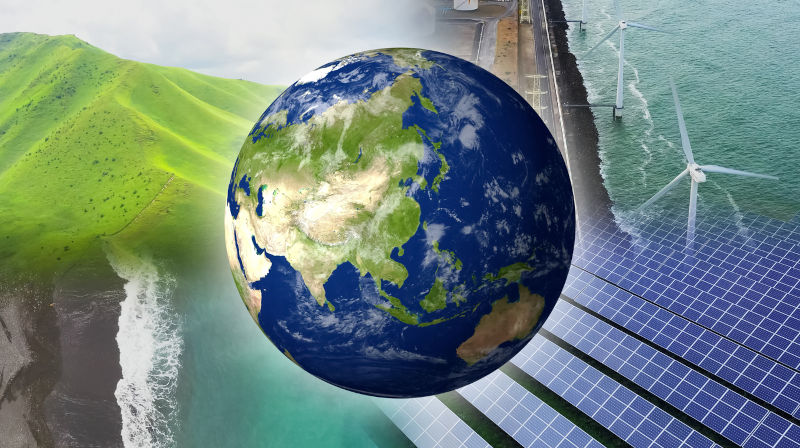 Australia's climate and energy minister Chris Bowen says the extreme weather events of recent years, and the heatwaves sweeping the globe in this northern summer, show that the world has already failed to prevent a climate emergency.
"To be frank, it's too late to avoid the climate emergency," Bowen said in a speech to the Australian Chamber of Commerce in South Korea. "But it's not too late to avoid the worst of the climate emergency, if we act swiftly."
​Bowen cited the heatwaves and wildfires that were "crippling" cities and holiday regions in Europe, record temperatures in China, the US and the Persian Gulf. He also cited Australia's Black Summer bushfires and flood events in Korea.
"We're seeing it thick and fast as we speak …. the fact is that natural disasters are increasingly frequent and increasingly unnatural."
Bowen​ said there is a "rapidly closing window for transformative climate action". Bowen participated in a series of ministerial meetings in India over the weekend under the auspices of the International Energy Agency and the COP28 host UAE over getting the world on track to a 1.5°C outcome.
Most countries have failed to get even close to that target with their stated policies. Even Australia's ambitious 82 per cent renewable energy target for 2030 is based on a 1.8°C outcome, and its overall economy wide emissions targets are less ambitious.
Bowen said in his speech to the Korea event that Australia will pursue its transition to renewables.
"Energy security from the sun and from wind is key," he said. "No amount of geopolitical chicanery can stop these forces of nature. Renewable energy, supported by storage and transmission, is secure energy."
​Bowen said Australia has some of the world's best solar energy resources and abundant wind, both onshore and offshore.
​"We're also endowed with critical minerals such as lithium, nickel, cobalt, and graphite, used in the technologies that harness and store renewable energy," he said.
"While we are committed to remaining a trusted global supplier of these vital minerals, we are also keen to use them to add value on our home soil – particularly for clean energy components like batteries and hydrogen electrolysers."
First published in RENEW ECONOMY July 25, 2023