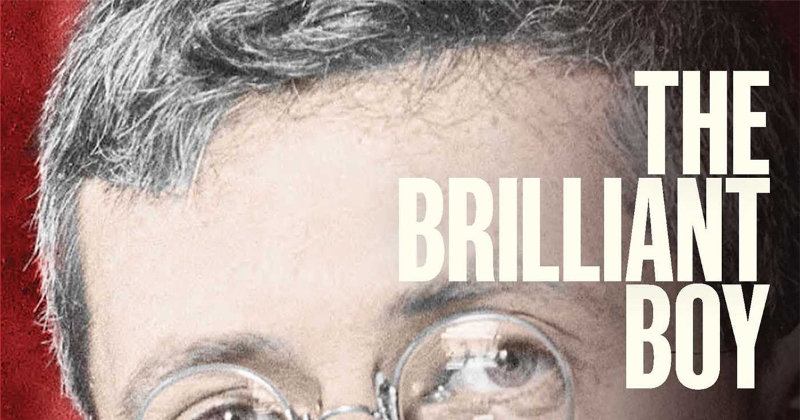 H. V. Evatt could be a massively polarising figure and that is more than unfortunate. It has closed many minds to what we should be celebrating and promulgating as true Australian values. Those values – not merely espoused, but judicially declared and enacted by and because of Evatt – are in evidence throughout Gideon Haigh's new book on "the Doc": The Brilliant Boy.
But how do we get this book into the hands of the mass of voters who would benefit so much from the light it sheds on what Haigh calls "the great Australian dissent".
That's a hard one. Even if people under 50 have heard of Evatt – state MP, High Court Judge, Foreign Minister, Federal Opposition Leader and NSW Chief Justice – it is often sadly only in the context of him having been at once brilliant but untrusting and petulant.
My family, which included two members of Evatt's federal Caucus in the 1950s, left me with a pretty skewed view of "the Doc". The family legend was that at different times during one particular leadership crisis, Evatt had separately summoned each Fraser brother (Allan and Jim) for a view on the other's loyalty. This was around the time of the much-recalled story of the Doc jumping on a table and shouting for the Caucus secretary to get the names of those moving against him, who were of course in plain view.
In The Brilliant Boy: Doc Evatt and the Great Australian Dissent, Haigh brings both sides of the Doc together, finding that "one might well ask whether the detraction of Evatt is itself a little mad", which was what many in Labor circles called the Doc, at least toward the end of his time in Parliament.
The two sides made Evatt "a rather murky study", Haigh concluded. "He seems unclassifiable: not a patrician, not a larrikin, not a populist, not a statesman … an intellectual in a country that sees this as a kind of frivolous impracticality and a serial failure at the polls when in our time electoral success has come to be regarded as the sole criterion of political prowess."
The concentration in The Brilliant Boy on the "liberal lion" that was Evatt on the High Court Bench in the 1930s ("peak Evatt", as Haigh described it to Phillip Adams on Late Night Live) was a great eye-opener for me.
Many cases are mentioned but one stands above all: Chester v the Council of Waverley Municipality of 1939, in which the Doc's dissent would shine, albeit under an Australian legal bushel for almost half a century (and 20 years after the Doc's death) when a different High Court would finally overturn the majority and agree with Evatt that "nervous shock" was a compensable injury.
The brief facts were that council workers had left a large trench virtually unsecured. It filled after days of heavy rain and seven-year-old Max Chester, described by the doctor who treated his mother as a "particularly brilliant boy …the hope of her family", drowned in it. His mother saw his limp body pulled from the trench after a frantic search of the neighbourhood and sought for the council to take some responsibility. No recompense came directly, and nor did the NSW Supreme Court think it should have and nor, more sadly, did a majority on the High Court.
Evatt's dissenting judgment, at 14,000 words, was far longer than a usual judgment and picked up on the developing law of negligence, then in its infancy in the common-law world, after perhaps the best-known case in legal history, Donoghue v Stevenson, decided seven years earlier by the House of Lords.
The international jurist Geoffrey Robertson described Evatt's dissent in Chester as "a masterly piece of jurisprudence, infused with humanity", and "an example of Evatt's profound belief that humanitarian principles could be deployed by judges to develop a common law that would meet the needs and challenges of a changing world".
But the wheels of the judicial arm were slow. Not until Jaensch v Coffey in 1984 did the High Court finally side with Evatt's judgment from 1939. As Justice (later Sir) William Deane put it, "The judgments of the majority in Chester have not worn well with time. The proposition is no longer, if it ever was, acceptable. It is simply out of accord with medical knowledge and human experience to deny that it is reasonably foreseeable that the shock suffered by a mother on seeing the body of her infant child, whom she was seeking, raised from the bottom of a water-filled trench might well be such as to cause psychoneurosis or mental illness. It must now be accepted that the conclusion on the facts in Chester in dissent is plainly to be preferred to that of the majority." That's about as strong as it gets in judicial language.
But how do we get people to read, if not the Doc's judgments, at least Haigh's book? The Chester case gives the perfect entrée: Ken McCaffery was another little boy on the street when Maxie Chester drowned and was called to give evidence in the case. Yes, Ken McCaffery, the Australian rugby-league representative, a centre at Easts and Souths. On reading this, Haigh, cricket correspondent for The Australian, did what good journos do. He picked up the phone. The 500 words or so at the start of The Brilliant Boy that outline Haigh's initial contact with McCaffery, then in his 90th year, is as moving as you'll read. It cries out for a double-page splash in the sports pages of The Daily Telegraph one Saturday: "League great's link to historic legal advance" or some such.
It is that intersection of law and humanity that Evatt understood and promoted. His judgments can be at once a thing of beauty (including quotes from Blake and other poets) and yet so very real (his detailed descriptions of what people actually saw and felt and how the law can be made to serve them). However, the broader public image of the Doc remains that, yes, he was smart, but he was always odd and aloof, and just plain difficult.
Maybe he had much more of the everyman than so many of us used to think. Haigh reveals that Evatt was a league and cricket fan with knowledge of both sports beyond that of even a supposed "tragic" such as John Howard. Evatt's Caucus contemporary Les Haylen noted a "strange rapport he could conjure up sometimes that went out beyond his supporters to the people themselves".
Haigh's book brings that Doc to life. It deserves the widest readership.