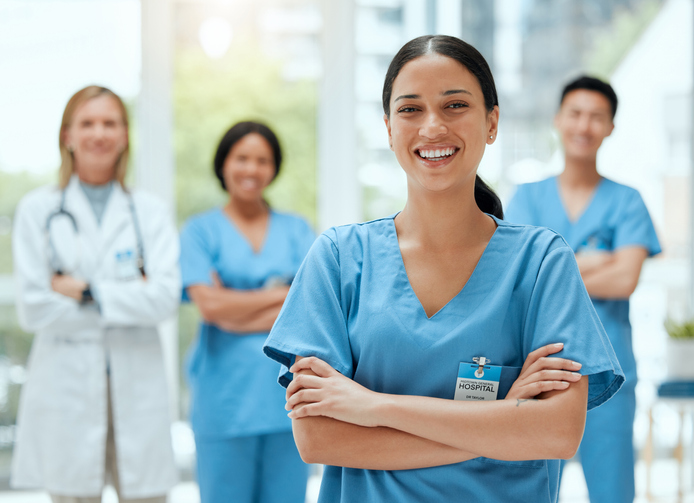 The whole Health System – including patients – need to contribute to the important debate on primary care reform and the Health System of the Future.
One of the important areas of primary care reform raised by the recent Grattan Report into Primary care is in relation to the health workforce and its makeup.
Given that General Practice and Primary Care are the 'Back Bone' of our health system, surely all elements of the health system, including Colleges and the AMA as well, should consider supporting the recommendations of the Report relating to Team Care and role delineation.
In the past these conversations have unfortunately almost always become quickly involved in 'turf warfare' between the craft groups about what they will or will not give up (usually not much) and in these discussions the role of the patient is very rarely taken into consideration despite all the rhetoric about the importance of Patient choice and the importance of joint clinical decision making.
The Report of the RACGP – General Practice : Health of the Nation 2022 gives an excellent view of General Practice in Australia and supports much of the background given in the Grattan Report. The RACGP Report quotes 'Sourcing and retaining GPs has now become the biggest challenge reported by practice owners in 2022. The lack of resources, regulatory overreach and disrespect have left their indelible mark' – But then goes on to say 'Bandaid solutions, such as role substitution, are not the answer to a workforce shortage'. Whilst one might accept this statement and view it as yet another example of G.B. Shaws' view from his play Doctors Dilemma, that "All professions are conspiracies against the laity" it does not bode well for these debates on 'TEAM Care' for patients.
This position is particularly relevant to the suggestions regarding new health worker roles such as Physician Assistants, Medical Assistants and Navigator roles because all of the Health professions will need to be involved in making this bold new Primary Health Care 'vision' work.
We should remember that both the University of Queensland and James Cook University introduced training programs for Physician Assistants between 2005 and 2012 only to see these courses disbanded by lack of support particularly from the RACGP and the AMA. This was despite Queensland Health conducting an extensive consultation process and an initial trial using PAs sourced from overseas.
PAs are an established provider of medical services in the US health system and also work across at least 30 other countries.
Their roles have expanded over the past 50 years to mirror most areas of medical practice. The key attribute of the PA role is delegated practice under the supervision of a doctor, not independent practice. This does not preclude some degree of autonomous decision making, and processes of supervision vary in different clinical settings.
There is good evidence that the PA role (and NPs) can improve health care productivity, reduce stress on doctors, expand clinical education opportunities, and improve the continuity of care. There are consistent reports that PA care is safe, effective and satisfying to patients.
The PA role offers a career pathway for civilian and military paramedics and other health workers, including nurses, allied health practitioners, and Indigenous health workers, who seek to work in a medical model of care.
Nurse Practitioners (NPs) are also key elements of the Grattan 'Plan' and have not been adopted as widely as they should be and play a key role in management of chronic conditions such as diabetes, cardiac failure and a large number of other chronic conditions.
Nurse practitioners work to a different model of care that is as Independent practitioners.
This issue of independence is one of the problems that we see right across the Health workforce in the Health Professions (particularly Medicine) and it can prevent rational discussion about creating a health system that does provide care to the whole population:
The Right Care,
At the right time
By an appropriately trained professional team
In the right place
At the right price
And it is interesting that the Grattan Report particularly emphasises this – Heath care is about Team Care not really about independent practice. It is (or at least should be) about The Patient, working with their Doctors, Nurses, Allied health professionals, Health Navigator and even using patients as peer support for other patients who have the same conditions.
The issues raised in relation to the Medical workforce in the Grattan Report are not just about numbers but we should also be starting a conversation on the types of Doctors we are training – Surgeons, cardiologists, oncologists, pathologists, etc. We might not get it right but if we think about it now we will likely get it 'less wrong' in the future. Should we, for example not be questioning the number of specialists we are training, particularly across the medical Specialties, when we have an issue with our output of General Practitioners and General Physicians, and when most people with chronic disease have 3 or more conditions at least, and often with a number of different organs involved (so called multi morbidity)?
In many of these situations it may be more appropriate to have care delivered by a GP (perhaps in 'partnership' with a General Physician rather than 3 or more specialists).
These are difficult questions, but it is so important that all the health professions and patients contribute to this important debate on the Health System of the Future. Our Health System is, after all for EVERY Australian.
You may also wish to read: