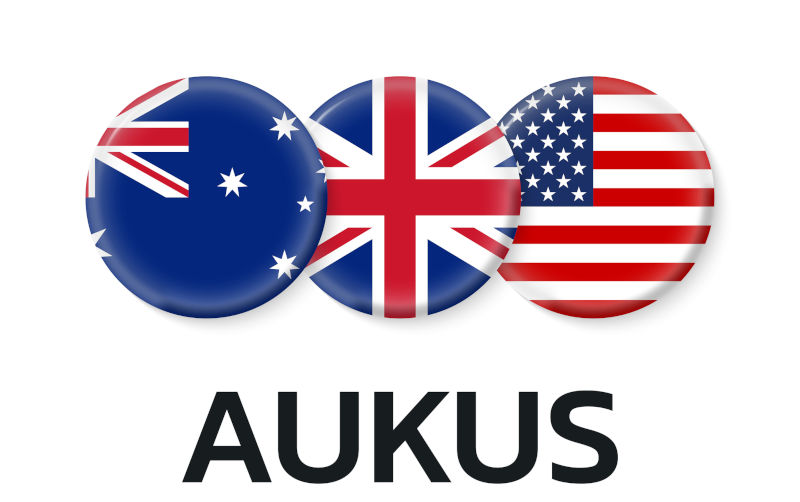 The Australian Government has announced a four-decades long deal to acquire American and British nuclear-powered submarines, at an indicative cost of $268 billion to $368 billion.
This is an extraordinary timeframe and an extraordinary cost. The assumptions on which the deal has been constructed are ill-defined, and many of the assertions made to justify the deal are unsupported by argument or evidence.
What can go wrong? Everything.
Australia does not currently have the design, construction or complex management skills to produce nuclear-powered submarines. The Royal Australian Navy does not have the technical skills to operate nuclear-powered boats.
Indeed, the Navy's operational submarine skills appear to be in decline. Australia lacks the heavy industry to support such an ambitious deal. Nor does Australia have the range of tertiary educational or technology training institutions to support the deal.
While the Government claims that sovereignty over the ownership and operation of the nuclear-powered submarines will remain always in Australian hands, there are many questions relating to thelimits on Australian sovereignty that must be addressed.
American and British submarines are powered by reactors that are fuelled by highly enriched uranium (HEU), that is, weapons grade uranium. Even when the reactors reach the end of their operational life, they retain HEU and other high-level radioactive waste which will become Australia's responsibility. There is no plan for the safe disposal of this waste. The implications for Australia's NPT obligations are unclear.
This acquisition deal has serious deficiencies.
These deficiencies need to be addressed by a properly constituted Parliamentary Inquiry to reassure the Australian community that this is a reasonable deal with a reasonable chance of success at reasonable cost.
The Inquiry's Terms of Reference should at a minimum address the following key issues:
Are the strategic policy grounds for the deal well-founded? Do the changes in Australia's strategic environment warrant such a significant investment in a single defence capability?
 What are the implications of the apparent re-orientation of Australia's defence policy from a focus on the enduring features of the direct defence of Australia against any possible adversary to a concentration on the forward defence of Australia against a specific adversary where the grounds for identifying a specific adversary are unclear and unsupported?
Does Australia have the industrial, technological and educational capacities to support such a deal?
What are the consequences for Australia's standing in the Indo-Pacific region? How is Australia's diplomatic capacity to be built up to manage the geo-political consequences of Australia's nuclear-powered submarine deal for South East Asia and the Pacific?
What are the consequences for Australia's Defence force structure and strategic posture? How is Australia's political and operational sovereignty to be defended and maintained?
What are the implications for diversity within Australian industry, especially with respect to the development and maintenance of expertise and skills in a broad range of advanced technologies?
How is the deal to be paid for? What opportunity costs arise, both within the Defence budget where inevitably there will need to be trade-offs and in the national budget where other important social policy priorities may need to be postponed or made subject to reduced funding?
How are accountability and transparency surrounding the deal to acquire nuclear-powered submarines to be ensured, and how is value for money to be determined?
What are the nuclear non-proliferation implications of this deal?
For these reasons, we, the undersigned, call for a Parliamentary Inquiry into the AUKUS nuclear-powered submarine deal as a matter of urgency.
THE HON. CARMEN LAWRENCE AO – Former Premier of WA and MP for Fremantle
SENATOR DAVID SHOEBRIDGE – Greens Senator for New South Wales
DOUG CAMERON – Former Senator for NSW
JANET HOLMES À COURT AC
PROFESSOR JAMES LAURENCESON – Director, Australia-China Relations Institute, UTS
DR EMMA SHORTIS – RMIT University
DR RICHARD DENNISS – Executive Director, The Australia Institute
THE HON. PETER GARRETT AM – Former MP for Kingsford Smith
SENATOR JORDAN STEELE-JOHN – Greens Senator for Western Australia
DR ROB OAKESHOTT – Former MP for Lyne
AIR MARSHAL RAY FUNNELL AC (Ret'd) – Former Chief of the Air Force
ARTHUR RORRIS – Secretary, South Coast Labour Council
ALLAN BEHM – Director, International & Security Affairs Program, The Australia Institute
THE HON. MELISSA PARKE – Former MP for Fremantle
SENATOR PENNY ALLMAN-PAYNE – Greens Senator for Queensland
TONY WINDSOR AM – Former MP for New England
MAJOR GENERAL MICHAEL SMITH AO (Ret'd) – Former Deputy Commander of the UN Peacekeeping Operation in East Timor
ALLAN GYNGELL AO – also intended to sign this letter.
His death has silenced a calm and gentle voice  that contributed so much to Australia's foreign and security policy and our ability to help shape the world in which we live.
Republished from the Australia Institute, 18 May 2023.