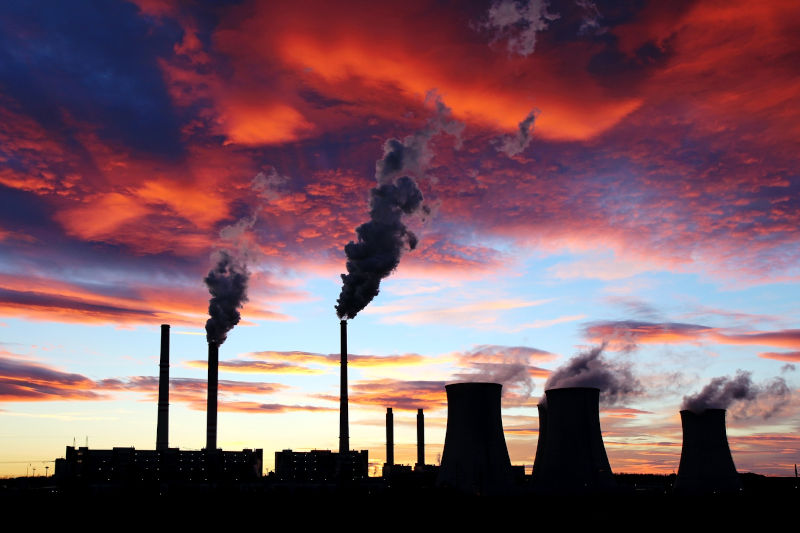 At a time when the developing nations are doing it tough in the face of inflation, rising power and food prices, many poor African, Asian and Pacific Island nations, struggling with the ravages of climate change, are asking for reparation. Will it be China and not the US that leads the way?
Currently many poor nations are suffering unprecedented floods and storms with thousands homeless, displaced and with their annual crops destroyed. They die from starvation and infections.  Developed countries also suffer but have the finance, resilience, medical and social resources to recover.
The situation will continue to deteriorate, for a report from the International Institute for Sustainable Development confirms that "large consensus across multiple modelled climate energy pathways" shows that "developing…new oil and gas fields as in Australia is incompatible with limiting warming to 1.5C".
Many poor nations recognise their plight will worsen as the future brings a world temperature rise of 2.5 degrees C this century according to 75% of climate scientists.
These nations are desperate for funds to quickly develop protection, resilience and to transition from increasingly expensive fossil fuels.
The developed nations are responsible for their plight. As we bask in our high standard of living we must recognise that "Climate change is white colonisation of the atmosphere. It's time to tackle this entrenched racism" for people of colour suffer disproportionate harms under climate change, harms inflicted innocently at the time of the industrial revolution but now increasingly recognised over several decades when we have disregarded the solid evidence of climate science.
The debt is enormous. In the period from 1990 to 2014 five national emitters of greenhouse gases caused $6 trillion in global economic losses which was a loss of 11% of global GDP Emissions from the USA and China, the world's two leading emitters, were responsible for global income losses of over $1.8 trillion each. Losses occurred mostly in the tropics and the global South.
The existence of debt was tacitly acknowledged at COP 26 in Glasgow in November 2021 when the international community agreed to mobilise USD100 billion per annum for developing countries to finance adaptation and to cover loss and damage. There was no progress on this proposal at the climate change meeting in Bonn June 2022.
Not surprisingly, reparations are likely to lead the agenda of developing countries at COP27 in Cairo commencing 6 November.
UN Secretary-General Antonio Guterres in a recent speech to the General Assembly is leading the claim:
"We have a rendezvous with climate disaster…. But the poorest and most vulnerable – those who contributed least to this crisis – are bearing its most brutal impacts. Meanwhile, the fossil fuel industry is feasting on hundreds of billions of dollars in subsidies and windfall profits while household budgets shrink and our planet burns."
Sub-Saharan African countries will have almost $1 trillion in debt over the next ten years unless wealthy countries provide adequate finance to address the climate crisis as detailed by the Debt Justice and Climate Action Network International. Many of these countries are now experiencing protest marches.
At their July forum, the Pacific Island leaders declared "a climate emergency that threatens the livelihoods, security and wellbeing of its people and ecosystems" as evidenced by the "latest science and the daily lived realities in Pacific communities." This would be their priority at the forthcoming UN climate conference COP27 in Cairo.
Their rightful grievance is the continuing fossil fuel production by Australia and by other wealthy countries leading Vanuatu's President to call for a fossil fuel non-proliferation treaty to accelerate the transition and for rich countries to honour adaptation funding commitments, saying:
"Fundamental human rights are being violated, and we are measuring climate change not in degrees of Celsius or tonnes of carbon, but in human lives."
Much depends on pre Agenda negotiations for Cairo as to whether these demands are accepted.
Humanity's fundamental problem is the absence of leadership in words and deeds. Democracies look to the USA for leadership but our plight is best summed up in the words of Jeffrey Sachs at the Athens Democracy Forum.
"The biggest mistake of President Biden was to say 'The greatest struggle of the world is between democracies and autocracies'."
"The real struggle of the world is to live together and overcome our common crises."
Currently, nations living in common purpose remain a dream. Democracies are diminishing in numbers because their elected representatives have yet to grasp the complexity and severity of the current crisis and have built their castles of everlasting growth and prosperity which they cannot deliver, increasingly because of rolling climate and environmental crises. Clearly no democratic leader has the ability to offer large reparations to developing nations and sell it to electorates still beset by inequality and poverty.
We need one powerful nation to grasp leadership by their example.
The USA cannot offer this leadership for its intent to address climate change is constantly eroded by a powerful Republican Party and it will continue to be disabled by this continuing internecine political civil war. President Biden's intents may well be finally neutered at the forthcoming midterm election.
Perhaps only China can offer a form of leadership – without world consensus!
China is the world's leader in the emission of greenhouse gases. It continues to develop fossil fuels and at the same time pursues renewable energy development with vigor. It recognises the climate damage in its own vast country and will surely act decisively to reduce its emissions soon.
The belt and road initiative can be seen as the concomitant use of assistance, influence and power. It could be morphed into reparation with renewable energy technology for many struggling nations. South Africa as the continent's largest greenhouse emitter from aged unreliable coal fired power stations is an obvious candidate.
Xi now has unlimited domestic power and has indicated his ambition for world domination. Climate change action would be the vehicle for him to do this. He can tell his people that sacrifices are to be made to help countries develop resilience, countries which are poor just as China once was.
In his 2 hour address to China's recent 2022 party congress, Xi used the words "We will get actively involved in global governance in response to climate change." Interpretation needs great caution but we must consider reparation as his vehicle to power.
For nations threatened with countless deaths from hunger and the rolling ravages of climate change life, hope will run ahead of variable human rights in ailing democracies- as we noted in our (Shearman and Wayne Smith) 2007 book "The Climate Change Challenge and the Failure of Democracy". Chapter 6 discussed "Politics at an End. The Failure of Democracy" and Chapter 8 asked "Is There an Authoritarian Alternative?" The reader can choose.
We should recall the words of Plato.
"Dictatorship naturally arises out of democracy and the most aggravated form of tyranny and slavery out of the most extreme liberty."
And recognise that we may face a dilemma if authoritarianism or a dictatorship can deliver sustainable life when democracy continues to fail.