Politics
Changes to federal government film funding could cripple production of historical documentaries
Sep 16, 2021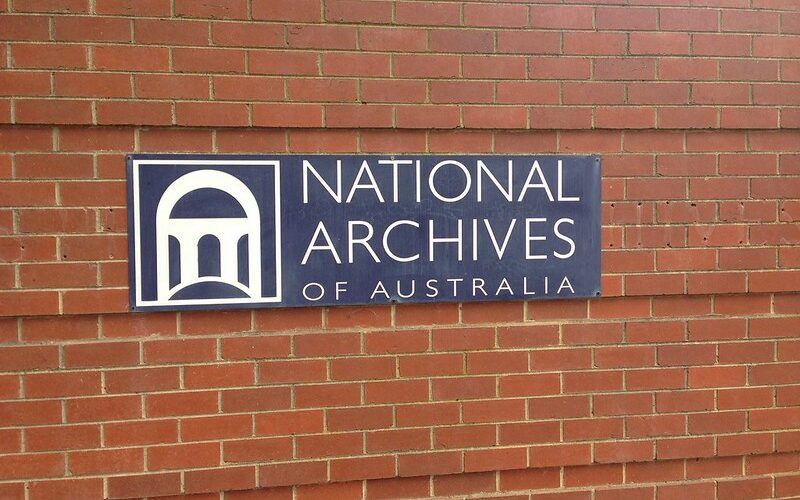 Without government support, some iconic Australian films would never have been made. But less glamorous documentaries are often forgotten. They, perhaps even more than their feature film cousins, need investment to survive.
When the Department of Finance is asked to judge the competing merits of different creative practices you know there will be trouble. Since the Whitlam government reinvigorated the arts in the early 1970s, the federal government has invested heavily in the film industry. Indeed, The Dressmaker, which I was executive producer of, could never have been made without government support.
This week a host of changes were presented to parliament by the Morrison government dealing with how our film industry is funded.
Unfortunately documentaries have fared poorly in two respects. Firstly, most feature documentaries will no longer be eligible for the same level of generous tax rebates that the rest of the film industry still enjoys. The Documentary Australia Foundation has been vocal about this already, saying, "[t]here is a significant risk that the 58 per cent of Australian documentaries being made with budgets less than $1 million will not be made at all, if these proposed changes … are brought in. To put this in perspective, the award-winning documentaries Backtrack Boys, Gurrumul and In My Blood It Runs would not have been able to be made" under the proposed legislation.
The second issue has not been so widely acknowledged.
It is that any documentary films that substantially rely on archival materials will now be restricted in the amount of archival material used as the government has placed a cap on Australian-held copyright being eligible for a rebate. These are the crucial historical films that tell our Australian stories over the 120 years since federation. Incorporating archival film into a documentary isn't simply an easy option that requires no creativity and creates nothing new.
The filmmakers craft original and fascinating projects that interweave specially chosen and researched material, often that has never been seen before, to tell crucial stories of our cultural, political and social development.
The Treasury Laws Amendment (2021 Measures No. 5) Bill 2021 will have a negative impact on the archival documentary sector in this country. It will limit the production of feature length historical or biographical films which rely heavily on archival material by severely constricting the ability to finance those films.
By contrast a host of other factual programming will be unaffected. Programs like Bondi Rescue or Aussie Gold Hunters, which consist of contemporary filmed scenes only, will continue to benefit from the federal government's largesse. However, critical social and political documentaries will increasingly find it difficult if not impossible to raise their budgets.
These changes are justified by Treasury on the grounds that they encourage "the creation of new content and stories" as though archive-rich documentaries are not offering that very same thing.
Documentaries that use archival film are apparently somehow less worthy of funding than those relying solely on newly created footage. Thousands of documentary makers around the world would disagree. Under the new regime a biographical film about our longest serving prime minister Sir Robert Menzies, for example, would receive less government assistance because its subject died in 1978 and cannot be filmed or interviewed today. If Menzies were still alive and the filmmakers were able to do a contemporaneous interview with him then they would receive the higher rebate. This is a ludicrous distinction.
It's a bizarre notion of "new" creative process according to which Pablo Picasso's cubist masterpiece Violin (1912), made almost entirely of found pieces of wallpaper, newspaper and wrapping paper, would be given a lesser value since he did not personally create the all the materials used. Tell that to Sotheby's who recently sold a work from the same period for $63 million. It's not about the materials used, it's the creative process involved that counts.
Treasury seems not to have got past the rather banal question every art student has confronted, "can this object still be art if I don't actually render its forms myself, if the quality of the art is no longer directly tied to my technical skills or level of craftsmanship?".
But of course the quality of award-winning historical documentary that makes use of archival footage, sometimes of the most dramatic and extraordinary events, is crafted to a high level of artistic and technical standard in its retelling and should not be relegated to a second rung whether in artistic value or level of government support simply because of the form of the filmic raw materials used. Indeed it is a truism of the art of film editing that every time one piece of film is joined to another, irrespective of what it is, a new meaning is created.
Ken Burns is possibly the most highly regarded documentary maker today. His recent series The Vietnam War (2017) consisted largely of archival footage. Our new legislative arrangements will make an Australian Vietnam very difficult indeed to finance.
As if that's not enough, there is a further financial constraint on documentary films which use significant amounts of archival footage — the sheer cost of that footage. This is where the various federal government agencies form a pincer movement which together are squeezing the lifeblood out of this area of Australian film production.
The National Film and Sound Archive (NFSA) is tasked with preserving our irreplaceable historical memory in the form of moving image and sound and yet their fees for access and reproduction are often completely prohibitive. And I must stress here this is material often already in the public domain, or government owned, for which no private copyright holder is being reimbursed.
The current published fees charged by the NFSA are $135 per second for world rights for a documentary in perpetuity. That means if you are producing a feature length documentary that might use 20 minutes, for example, of archival footage your budget is hit with a $162,000 bill, not including other access and reproduction charges which could run to several thousands of dollars. For films that often have total budgets of around $600,000 that is a prohibitive impost.
The really senseless aspect of this arrangement is that federal government film funders, like Screen Australia, simply end up sending a large portion of their budgets off to other federal government agencies such as the NFSA.
In many cases the originating producer will be another government agency such as the Commonwealth Film Unit, Film Australia or the ABC.
It becomes an absurd round robin of one government body paying another, with the filmmaker caught in the middle. It is an unsustainable state of affairs where the film material that commands these enormous reproduction fees has actually already been fully paid for by the taxpayer when it was first created for the ABC or Film Australia etc, then the taxpayer has to pay for it again when it is used in a documentary.
The arrangements here should follow world's best practice, as in the US, where all archival film created by government goes into the public domain and is free to reproduce.
The real issue here, in terms of archival costs, is that federal government agencies are underfunded to a point where their rationale for existence is compromised.
We saw this recently when the director-general of the National Archives of Australia, which also holds film and sound materials, said that because of budget shortfalls irreplaceable sound recordings of former prime minister John Curtin's World War II speeches and priceless audio of Indigenous languages could be lost for all time.
Instead of trying to run our cultural agencies on the cheap, the federal government needs to do a U-turn. What kind of a country will Australia be without a viable documentary industry to record our history?
We must be able to examine our national story, who we are and how we got here, both the great and the shameful episodes.
We absolutely need our documentary makers to be able to carry on this essential creative work because, to paraphrase Oscar Wilde, "without them, in our incomplete state, there would be no advance towards civilisation".