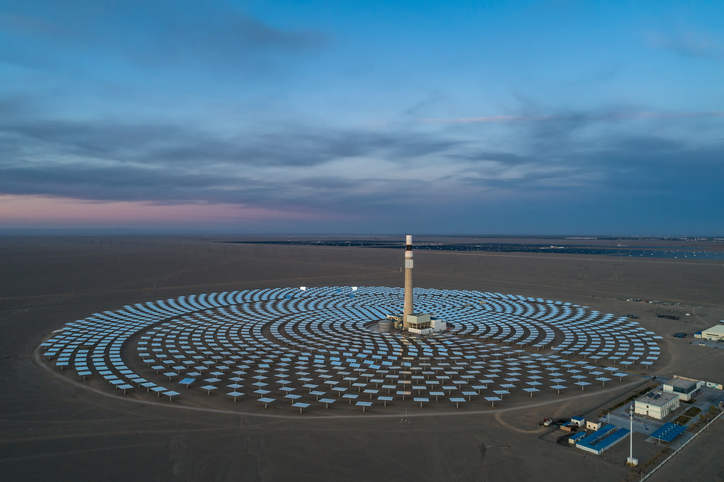 Ann Arbor (Informed Comment) – Carrie Xiao at PV Tech reports that in the first five months of 2023, China has installed 62.1 gigawatts of solar capacity at a cost of $13.6 billion. Year on year, it was a 140 per cent expansion. Just to give you an idea of the magnitude of this advance, a typical nuclear power plant has a nameplate capacity of 1 gigawatt.
Consider that the US installed 6.1 gigawatts of new solar in the first quarter, or 2 gigs a month. Probably that equals 10 gigawatts of new solar over five months. The US hopes to put in 29 gigawatts of new solar in all of 2023.
Another way of looking at this statistic: As of the end of 2022, Germany had in total installed 66.5 gigawatts of solar capacity in its entire history.
Spain, a fairly major player in the solar space in Europe, has an impressive 27 gigawatts of solar installations in the pipeline. But implementation will take time. To repeat, China just put in more than twice that in only five months.
China will spend $7 trillion by 2040 on its energy transformation, and some of that will be spent on battery storage. Batteries have fallen in price to the point where it is worthwhile using them to store wind and solar energy so as to smooth out the intermittency (solar panels don't work at night and the wind does not always blow). Edward White and Gloria Li at FT report that the number of companies signing on as storers of energy has doubled in the past three years to 109,000, as entrepreneurs buy battery storage for lease to others, including the government. Goldman Sachs, they say, predicts that China will need over 500 gigawatts of battery storage by 2030. In 2022, China had about 21 gigawatts of battery storage spread over 259 companies, so it needs orders of magnitude more.
Meanwhile, PV Magazine International reports that the price of an average Chinese-made solar panel plunged abruptly this spring to 17 cents per watt. That is nearly a 12 per cent price drop. In January it was more like 23 cents a watt. Renewable energy keeps getting cheaper and cheaper, unlike fossil fuels, which are more expensive now than they were a couple or years ago before Putin invaded Ukraine.
China had 430 gigawatts of solar capacity by the end of March.
You think of China as a top-down sort of place and so you'd expect most of the solar to be utility-scale. But it turns out that there is a surge of Chinese families putting up rooftop solar panels.
Original article published on juancole.com on 28 June, 2023