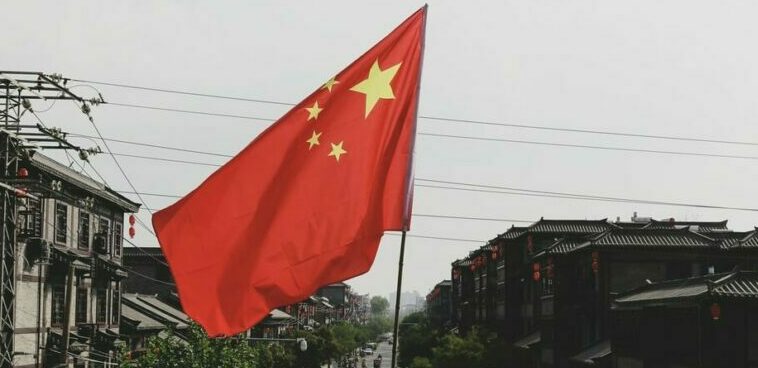 China's economy was the first to recover from the COVID-19 pandemic, being the only major economy to post positive growth in 2020, but it now faces a number of headwinds.
The country suffers from:
An over-reliance on manufacturing for export markets;
Over-reliance on debt to fuel economic growth;
A middle-income trap, where growth in developing economies stalls as they run into a technology barrier; and
a declining birth rate and rapidly ageing population.
The CCP has tried to address these issues before but with limited success. Xi Jinping has called for an all-of country initiative to meet the challenges and seems intent on restoring the country to its socialist roots in order to achieve this.
'Three red lines'
One of the earliest signs was a crackdown on speculation in real estate markets, imposing "three red lines" on property developers in August 2020 to reduce leverage, improve debt coverage and increase liquidity.
The largest property developer, Hong Kong-listed China Evergrande Group (3333.HK), with more than $300 billion in liabilities, shows signs of distress. The stock has plunged and creditors complain of missed payments.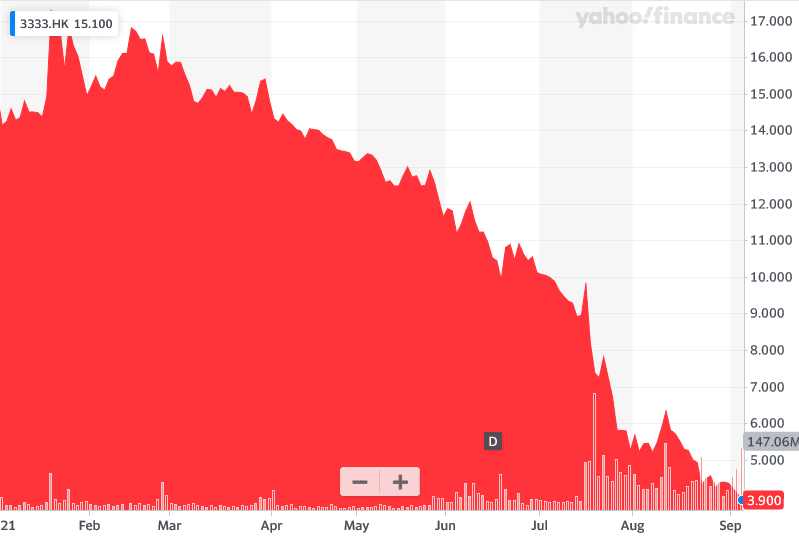 Regulators are reluctant to rescue the property behemoth, forcing it to shed assets at knock-down prices, with the contagion threatening both property and banking sectors.
'Disorderly expansion'
In December 2020 the CCP vowed to end the "disorderly expansion of capital". Execution of China Huarong CEO Lai Xiaomin for "corruption" in January this year showed it was serious. The state-owned asset management company had racked up $242 billion in liabilities on a global investment binge. Collapse threatened to destabilise China's credit markets and forced the state to organize a rescue. The experience has left regulators wary of further unrestrained expansion.
China's richest billionaire, Alibaba's Jack Ma, received a highly-visible take-down in November when regulators suspended the $37 billion IPO for Alibaba's Ant Group on the Shanghai Stock Exchange. Ma has largely disappeared from view. His crime was offending powerful interests, disrupting financial markets through Ant's money market fund and Alipay online payment system, while being dismissive of government attempts to stabilise.
The crackdown then gathered momentum in April, when Alibaba was fined more than $2.8 billion in April for antitrust violations, including "abusing its market dominance" and ordered to "shrink its business". Tech giants Tencent and Baidu were also fined for violating anti-monopoly rules. Further restrictions on offshore listing of private companies followed, with ride-sharing giant Didi undermined by a host of new regulations.
Invesco's Golden Dragon China ETF (PGJ) — which tracks US-listed ADRs of companies headquartered and incorporated in mainland China — fell almost 50 per cent in the past six months.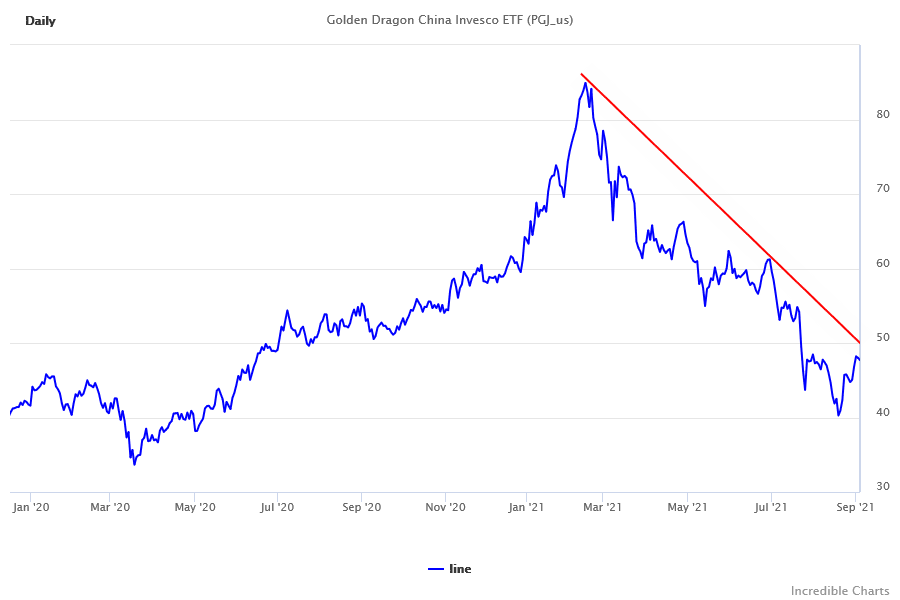 Digital currency
The PBOC has been working on the development of a digital currency since 2014 with two likely goals: (1) to establish greater control over society; and (2) reduce dependence on the US dollar in international markets.
"In May, China banned financial institutions and payment companies from providing crypto-related services. In June, there were mass arrests in China of people suspected of using cryptocurrencies in nefarious ways. That same month, regulators dialed up the pressure on banks and payment businesses to stop providing cryptocurrency services, and Weibo, the Twitter of China, suspended crypto-related accounts." (CNBC)
In July, bitcoin mining and trading companies were forced to shut down or relocate offshore. Removing cryptocurrencies gives Beijing greater control over cross-border capital flows and paves the way for introduction of a PBOC digital currency.
Private education
China's state council made a unilateral decision to shut down the lucrative private education sector. It barred for-profit tutoring in core curriculum subjects and foreign investment in education companies, some of which are listed offshore.
"… the medium to long-term ambition is to free up discretionary income for other purchases and to improve student and parent quality of life. A year or three down the line, it is hoped that these challenges will see more families have an additional child or two, and spend more of their time in leisure activities, building the scale and array of consumer spending in the economy." (Westpac)
'Housing is for living in, not for speculation'
Xi Jinping's mantra highlights CCP commitment to tackling public disenchantment over housing costs.
"Vice Premier Han Zheng added that the sector shouldn't be used as a short-term tool to stimulate the economy. The banks have been told to jack up mortgage rates. Local governments are being directed to accelerate the development of government subsidized rental housing and have been told to increase scrutiny on everything from financing of developers and newly-listed home prices to title transfers." (Michael Roberts)
The real estate sector accounts for about 13 per cent of China's GDP and a contraction would have a domino effect on other sectors, causing a recession. The CCP nevertheless seems intent on pushing through reforms.
Don't waste a good crisis
Much of the CCP's behaviour this year may appear irrational to outside observers and causing self-inflicted damage to the Chinese economy. While some behaviour could be ascribed to anger over their treatment during Donald Trump's tariff war and the subsequent COVID-19 pandemic, these are merely likely to have strengthened CCP resolve.
What we suspect we are witnessing is something never before attempted by any government on such a scale: an attempt to remake the CCP and establish a new social contract.
For the past three decades, the unwritten agreement between the CCP and its 1.3 billion people has been simply: "We will tolerate your rule as long as you deliver prosperity." The CCP has delivered prosperity in spades, rescuing hundreds of millions of people from poverty and making huge progress as an industrial power.
But now it faces a crisis. The formula of debt-fueled growth has now run out of steam and the country faces a major economic contraction. Rather than sit like a deer caught in the headlights, the CCP seems to have resolved to use the crisis to reinvent itself as a more humane, caring alternative.
'Common prosperity'
The CCP attempt to reinvent itself is reflected in its "common prosperity" slogan: to improve incomes and working conditions for the average Chinese worker. Its hope is that this will boost domestic consumption, improve the birth rate, and — most importantly — bolster political support in a slowing economy.