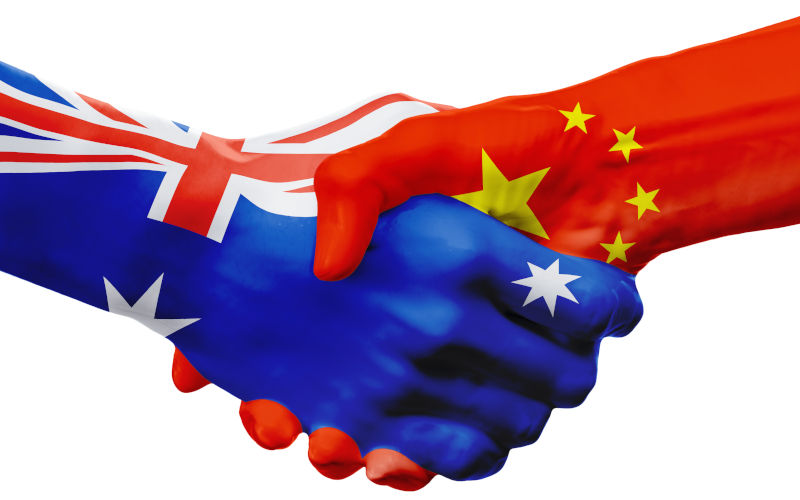 As China leaves its zero-covid policy behind and reopens to the world, its policy focus has shifted to driving economic growth and re-engagement with key economies.
In Australia's case, the resumption of Ministerial dialogues, and increased diplomatic and departmental engagement, are combining to create a more positive foundation for constructive commercial activity.
While the consequences of the pandemic are likely to linger for some time, and geopolitical issues and inflation present ongoing challenges, the Chinese economy is poised for recovery. The Year of the Rabbit is shaping up to be a far better one than in some time for Australian business engagement.
China's economic recovery trajectory will have a natural knock-on effect on Australia's prosperity. We are seeing this already with Chinese students are already returning to Australian universities in large numbers, and by this time next year, we can be sure Chinese tourism to Australia will look more positive.
Health is another area of growing opportunity for Australian companies in China. There are many dimensions to this sector, but we were delighted this week to see one of our members, the George Institute for Global Health, announce a collaboration with the Chinese University of Hong Kong to transform health in the Greater Bay Area and more widely across the Mainland.
Collaboration on the climate challenge is a key area where both countries specifically identify common interests as an area for greater cooperation. The transition to net zero is an area offering great economic opportunity to Australian business given the complementarity of Australia's and China's economies. ACBC and CCPIT/CCOIC have already hosted two high-level business dialogues. In our last event (December 2022), and over the months ahead, ACBC will expand these dialogues to across all of our member sectors and industries.
If you have not already done so, I encourage to read our Climate Collaboration Report which highlights not only the critical role China can play in helping Australia's own economic transition but the economic and commercial opportunities that can flow from it. For our views on how China can support Australia to become a global renewable energy superpower, we refer you to ACBC's recent submission to a joint parliamentary inquiry on the topic.
The Chinese economy has developed over the last 5 decades to be one of the key drivers of global GDP and Australia has been a great beneficiary of this, with two-way trade in goods and services at an all-time high. This growth has come from only a third of its total population entering middle-income. There's another third still to come.
Chinese investment has played a key role in Australia's economic success up and down the value chain in all our key market sectors from energy to mining, to property and agriculture. Australia will only continue to benefit if we extend this to include new energy, infrastructure, transport, finance, and the broader green economy. How we manage the balance between encouraging foreign investment into these new areas, while at the same time keeping an eye on our national security interests, is getting harder, but ACBC will continue to engage in these important conversations in the year ahead.
As reported widely, there is speculation that Trade Minister Don Farrell will lead a high-level business delegation to China in the coming months. We are working with his department in supporting such a delegation, but we recognise that there is a range of issues that may affect the timing for any visit that includes senior government representation. We will share more information about our plans in the coming weeks but for the moment we are positioning it as a "fact-finding" mission for Australian businesses across key sectors. With high-level government and industry briefings, site visits, and networking events in Hong Kong SAR, Shenzhen, and Beijing, we'll be assessing the competitive environment and we will seek to build a better understanding of Australia's key competitive advantages and opportunities going forward. Stay tuned for more information.
Re-published from Australia China Business Council February 2023